Highlights of FY2147
Date: Monday, 23 Feb 09
Sector: Kuala Lumpur - Subang Airport (SZB) -> Johor Bahru – Senai Airport (JHB)
Aircraft: 9M-FYA, ATR72-500
Seat: 6F
Departure Gate: 5
Scheduled Departure Time: 1715 LT
Actual Departure Time: 1733 LT
Scheduled Arrival Time: 1815 LT
Actual Arrival Time: 1832 LT
Arrival Gate: Gate 2

An obligatory visit to the landmark of Kuala Lumpur, the Petronas Twin Towers.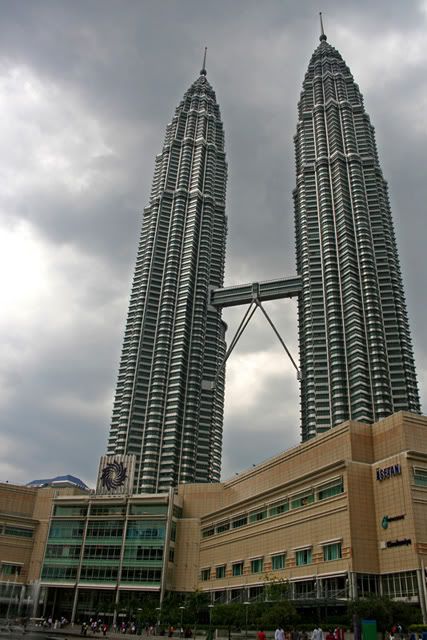 Located to the north of Kuala Lumpur, Subang Airport has been marketed as KL's city airport by Firefly, as it is relatively nearer to the city centre as compared to KLIA at Sepang. However, the bus journey still takes approximately one hour, due to the huge traffic jams along the Federal Highway to Subang Airport. The RapidKL bus stop for U81 for Subang Airport is located outside Terminal 2, which has since been converted into the offices of Malaysia Airports Holdings Berhad (MAHB) and thus resembles nothing like an airport terminal!

Firefly operates from Terminal 3 which used to be the former domestic terminal. As Terminal 3 is currently under extensive renovation, the only signs of it being an operational terminal are an overhead bridge with a large Firefly billboard and a rank of taxis in front of the barely discernable entrance among the construction. Needless to say, we overshot the Terminal 2 bus stop and necessitated a 400m trek back to the terminal building along a potholed and badly surfaced road in the heavy afternoon downpour. I would personally think that the description of a 'Kampung' airport would be more apt in this case with such surroundings.

In order to improve accessibility to the airport, Firefly could post prominent signs leading to and at the bus stop to prompt passengers to alight at the correct bus stop. In addition, they could also launch an airport bus service from KL Sentral and Pasar Seni to Subang Airport, just as what Air Asia had done with their LCCT at KLIA.

Renovated Interior of Subang Terminal 3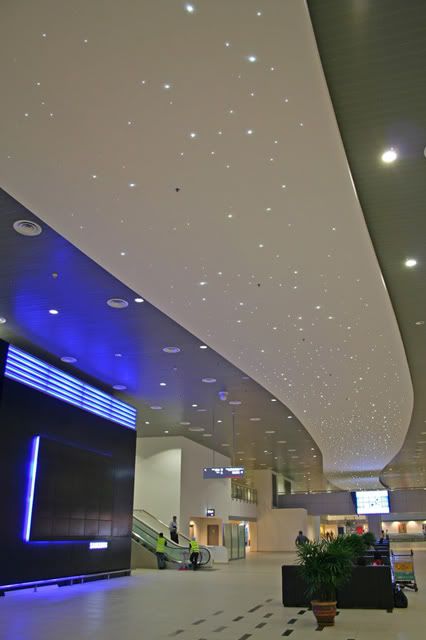 Maritim Malaysia Eurocopter SAR (Search & Rescue) Helicopters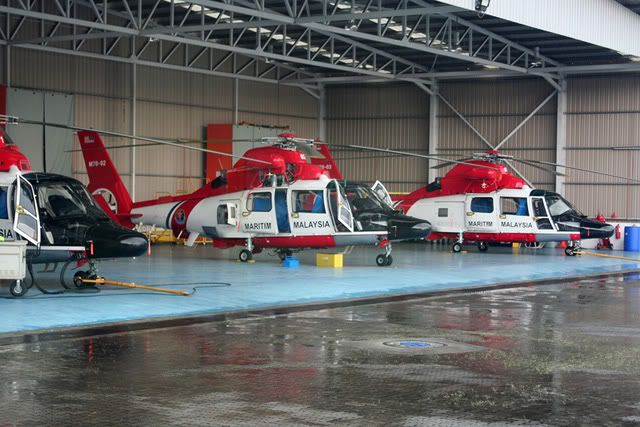 Check-in Area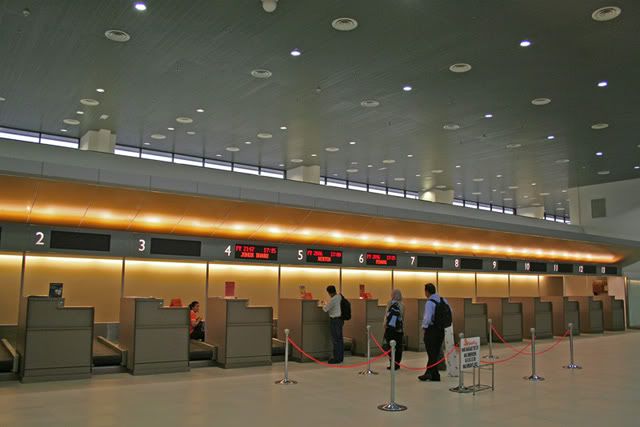 Entrance to Departure Gates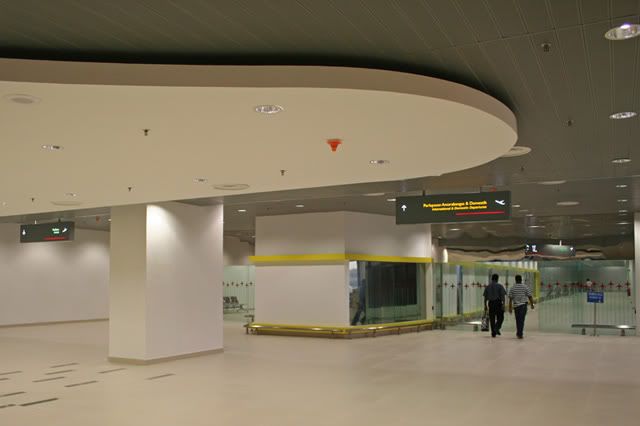 Domestic Departures Gate Holdroom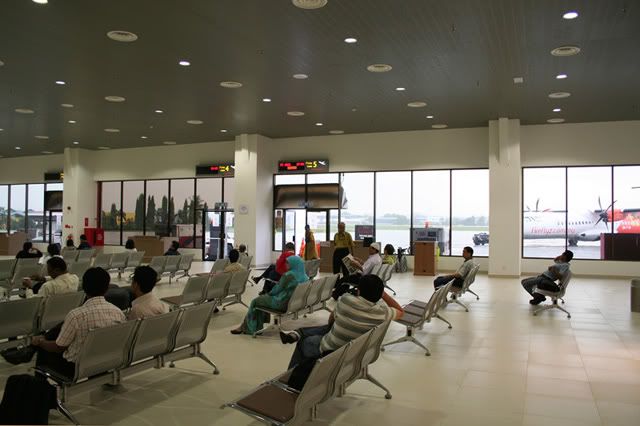 Good photographs of aircraft could be easily taken. 9M-FYB is seen here about to depart for Kerteh.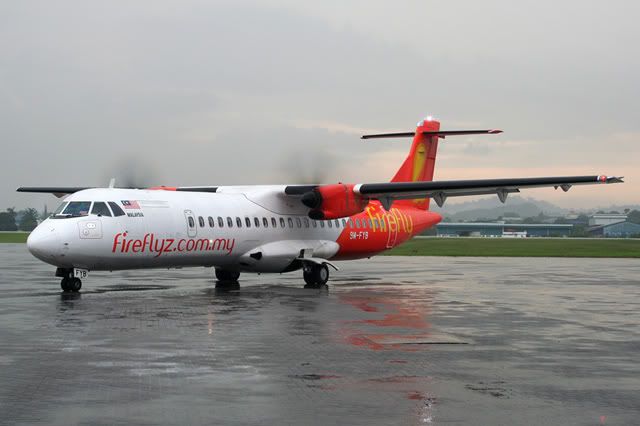 9M-FYC being tended to as passengers disembark from the aircraft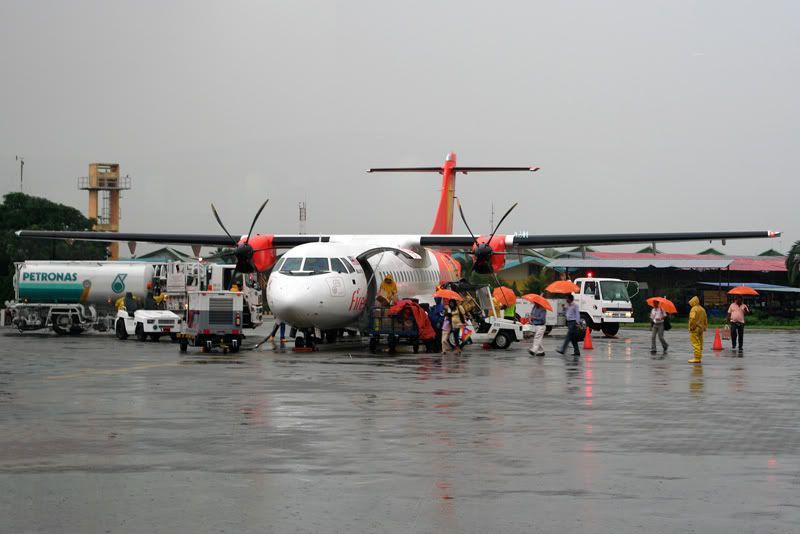 Subang Jaya residential development soon after take-off from Subang Airport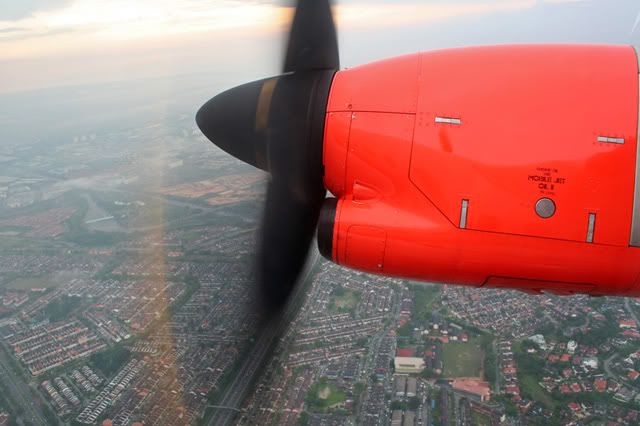 The ATR72-500 is powered by 2 Pratt & Withney Canada PW-127F turboprops delivering 2750shp through 6 blade Hamilton-Sundstrand propellers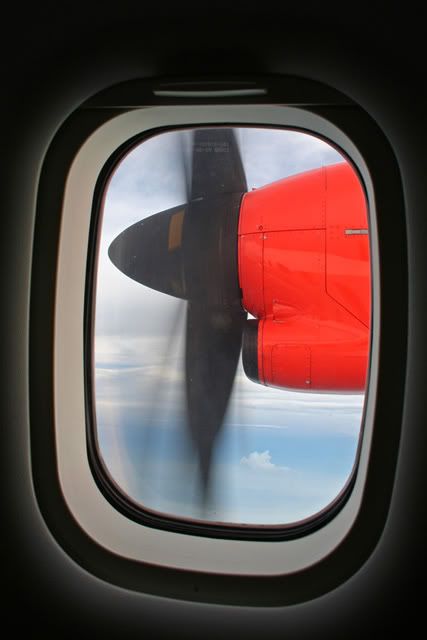 Very adequate seat pitch on FY's ATR72 which are configured with 72 seats. It was even more a luxury considering that the flight was only 40% full, hence most of the passengers have both seats to themselves too! The seats are the same kind as those used on Jetstar's and Air Asia's A320s.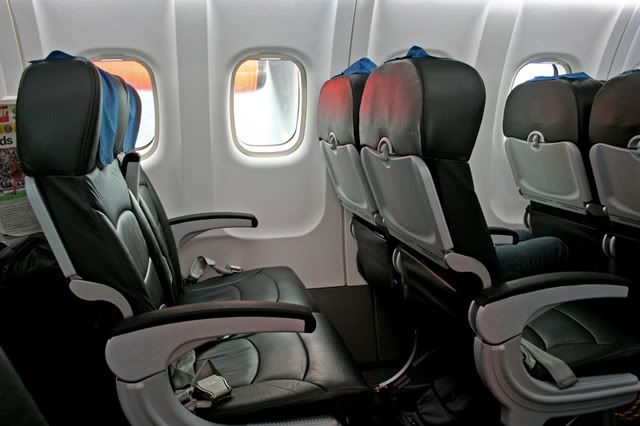 It is also a nice touch for Firefly to personalize the seat buckles on the aircraft with the distinctive Firefly logo engraved on the top buckle.



Shortly after the seat belt sign was switched off as the aircraft leveled off, the fight stewardesses who are attired in a crisp white and orange blouse and skirt combination served a small chocolate muffin from a wicker basket, and was quickly followed by paper cups of orange juice.

While the presentation and taste of the light refreshment served was not in particular outstanding, it was a pleasant surprise to be offered them on a short sector, bearing in mind that the airline is still in fact a budget carrier.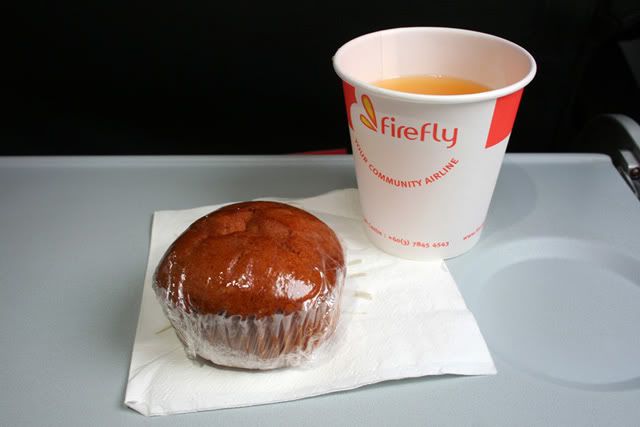 The high wing layout makes it much easier to take photographs of landscapes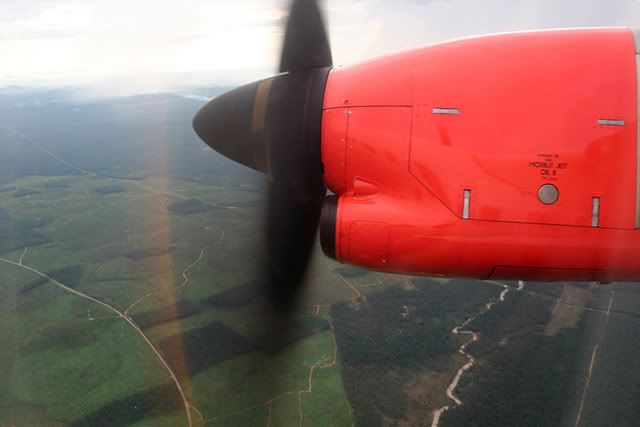 Two classic B747s could also be spotted being parked near the airport fire station during the landing roll, and one of which bears Logistic Air titles with registration 5U-ACF.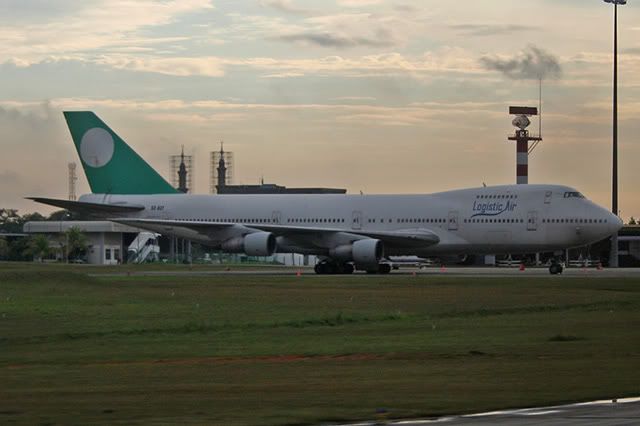 The friendly crew had no issues with me photographing the cabin after most of the passengers had disembarked the aircraft, and the pilot had even posed for a photo after noticing that I was photographing the cabin.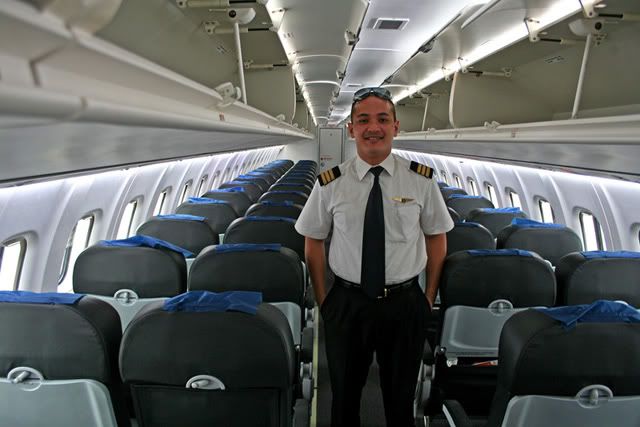 9M-FYA on the ramp at Senai Airport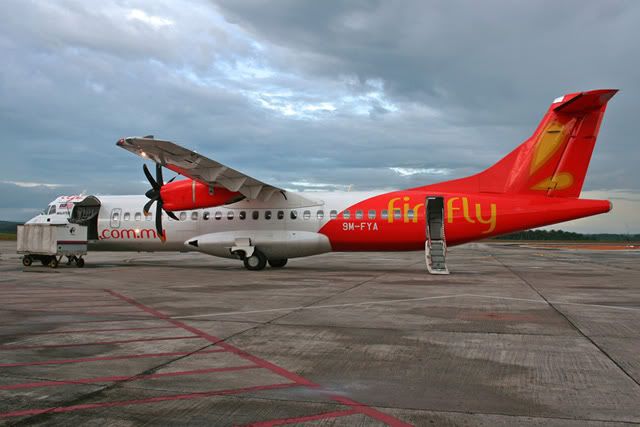 A new temporary drop off area is located a distance away from the terminal, and is constructed to facilitate the ongoing renovation of Senai airport.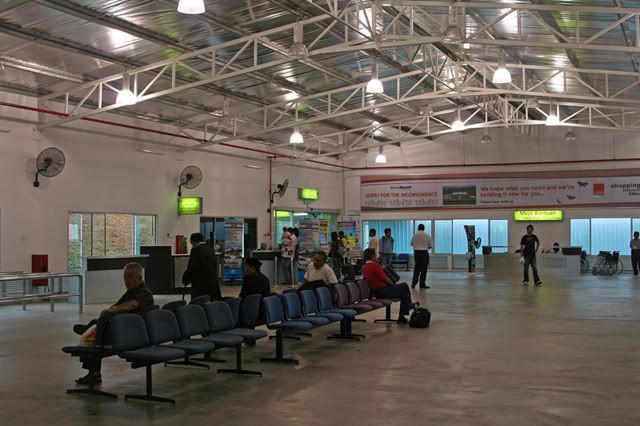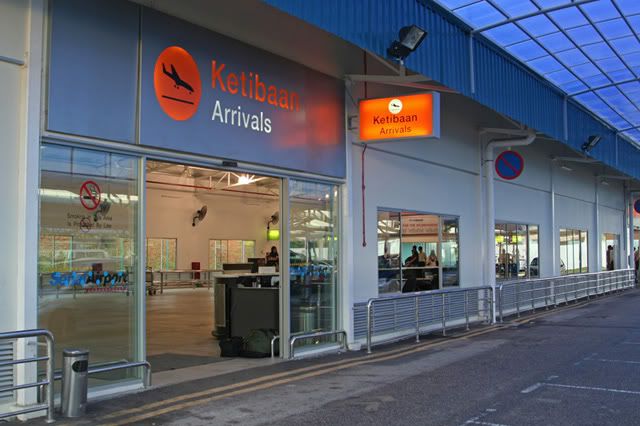 Firefly will expand its operations at Senai Airport with an additional daily flight to Subang and a new daily flight to Penang from 1 May 2009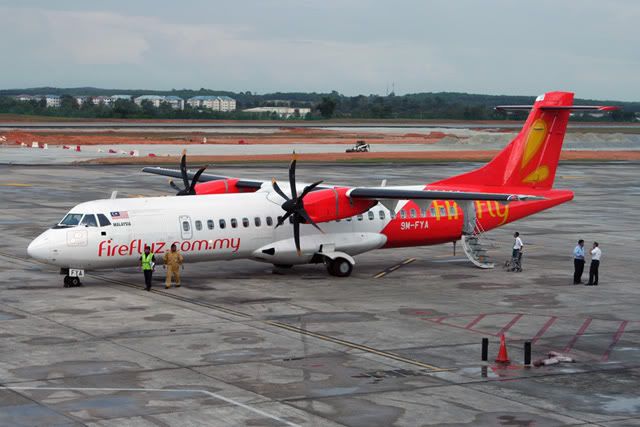 PDF version with additional details of this trip report is available on request :)