Highlights of 3K683
Date: Monday, 23 Feb 09
Sector: Singapore Changi International (SIN)-> Kuala Lumpur International (KUL)
Aircraft: 9V-JSC, Airbus A320-232
Seat: 3A
Departure Gate: C19
Scheduled Departure Time: 0725 LT
Actual Departure Time: 0725 LT
Scheduled Arrival Time: 0820 LT
Actual Arrival Time: 0820 LT
Arrival Gate: Gate C11

It is rather hard to imagine that it is actually quite difficult to fly on a turboprop aircraft in this part of the world, with most carriers utilizing at least a B737 or A320 on even the shortest regional routes. Prior to the expansion of Firefly to Senai airport in Johor Bahru, the only option to fly on a turboprop aircraft is on Berjaya Air, which operates Dash 7s from Seletar Airport to Pulau Tioman and Redang Island. However, the fares on Berjaya Air are prohibitively expensive, costing nearly S$200 for a one way 45mins flight to Pulau Tioman. Therefore, it is not hard to imagine many Singaporean aviation enthusiasts jumping on the opportunity to fly a turboprop aircraft when Firefly resumed operations with a twice daily flight from Subang Airport to Senai Airport in mid '08 with their newly delivered ATR72s.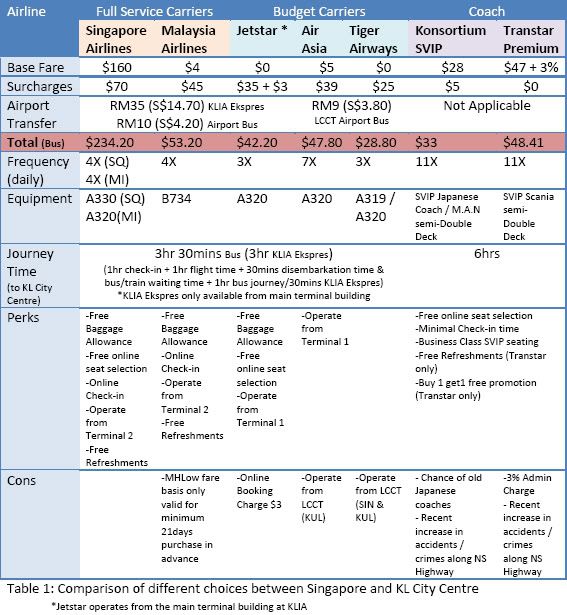 9V-JSC at Gate C19 being prepared for departure. It is my second time onboard this aircraft, and I was very thankful that it was not 9V-JSA which I had flown thrice!

Gate C19 is located at the far end of the C pier, which means a rather long walk from the immigration.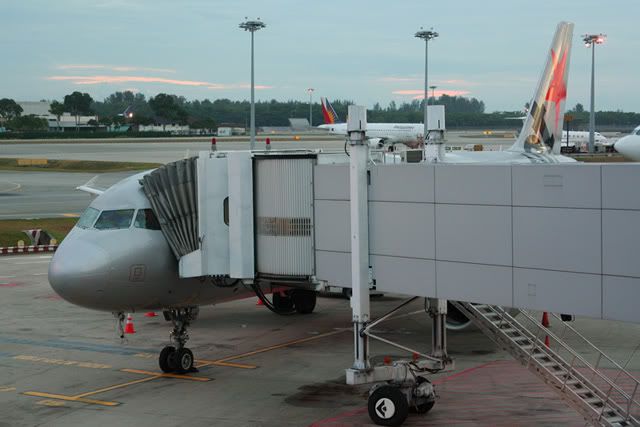 Early morning view of Changi Village after takeoff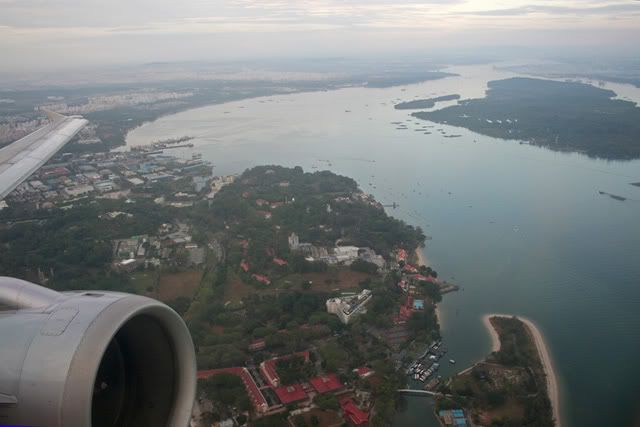 Our flight path followed the western coastline of Peninsula Malaysia, and the thick clouds below us cleared up shortly to reveal scores of oil palm plantations, meandering rivers and the occasional coastal settlements.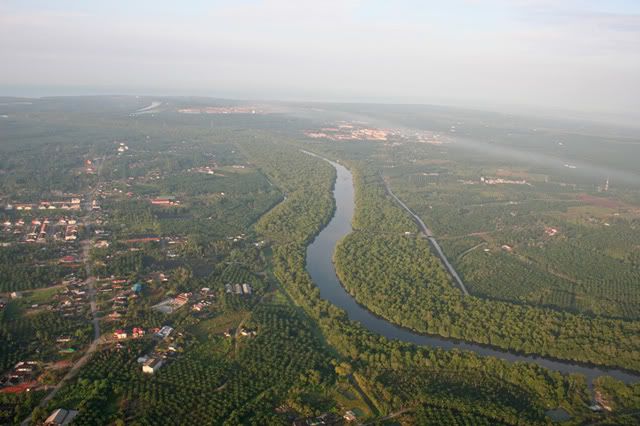 Aerial view of Port Dickson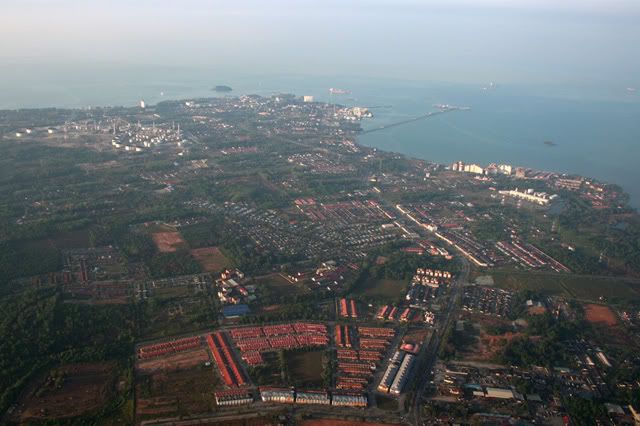 The crew made a smooth landing onto runway 32L, and we soon pulled up at gate C11 besides another Jetstar A320, 9V-JSB which had operated the earlier flight to Kuala Lumpur and was being prepared for her next flight to Yangon as a code share with MAI.

The aircraft came to a complete stop at 0820hrs exactly, making this flight one of the most punctual flight which I had been on!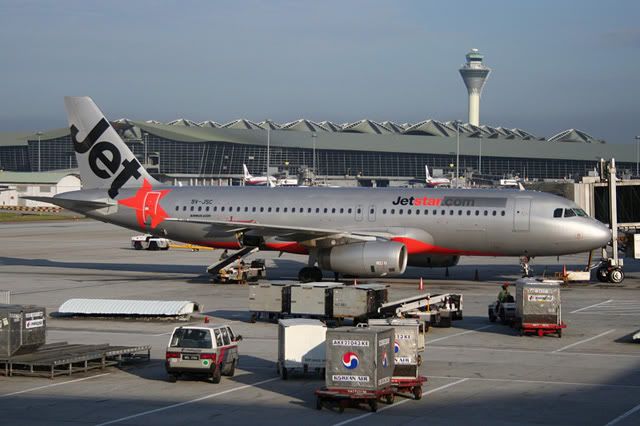 'Rainforest' in the airport concept at KLIA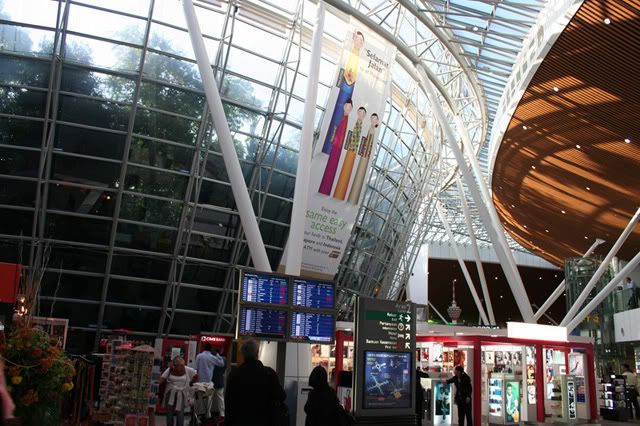 Domestic G pier in the main terminal building



The satellite terminal is linked to the main terminal building where the domestic flights, as well as the immigration and baggage reclaim facilities are located by a pair of 3 carriage 'Aerotrains'.

There was a tinge of nostalgia riding on them as the Skytrain at Changi Airport used to operate the exact same kind of carriages by Bombardier until it was replaced by the current Mitsubishi Crystal Mover system two years ago.

Aerotrain platforms at the satellite terminal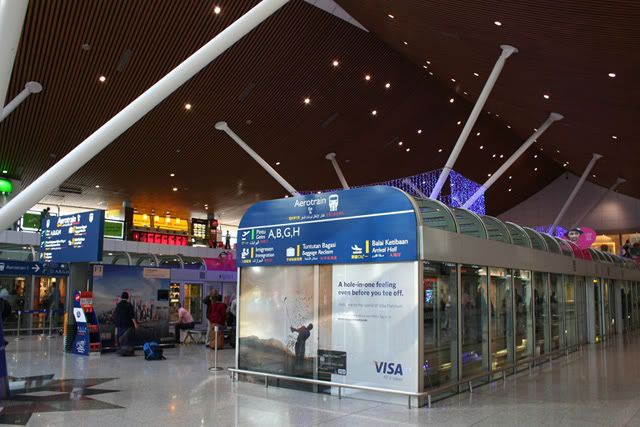 Bombardier Aerotrain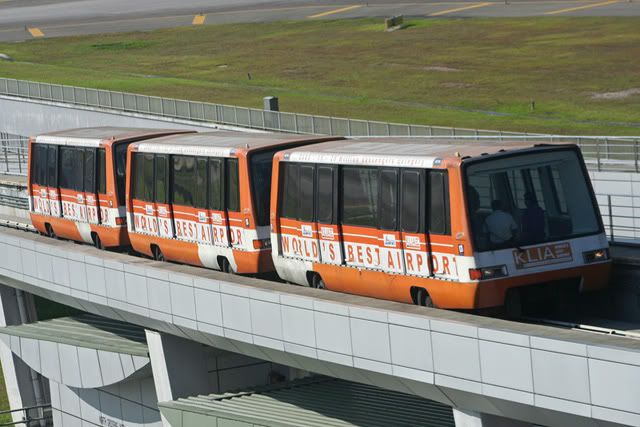 KLIA Departure Level – Check-in Concourse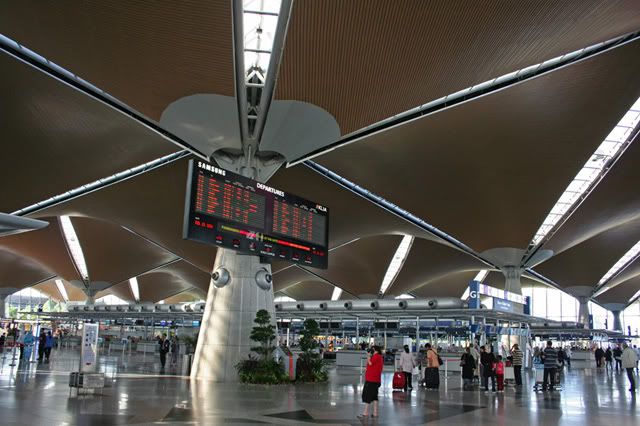 Kuala Lumpur International Airport Control Tower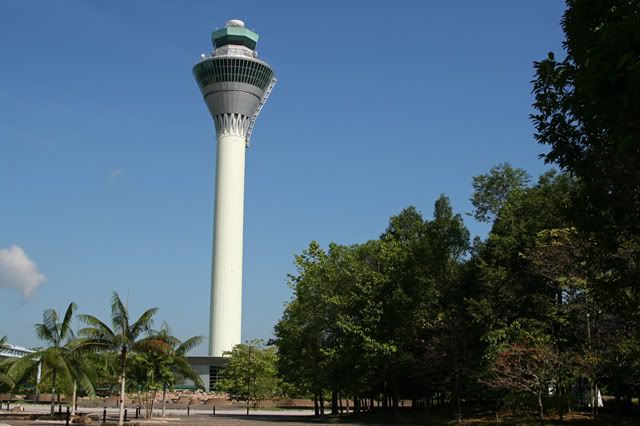 Interior of Jetstar A320 cabin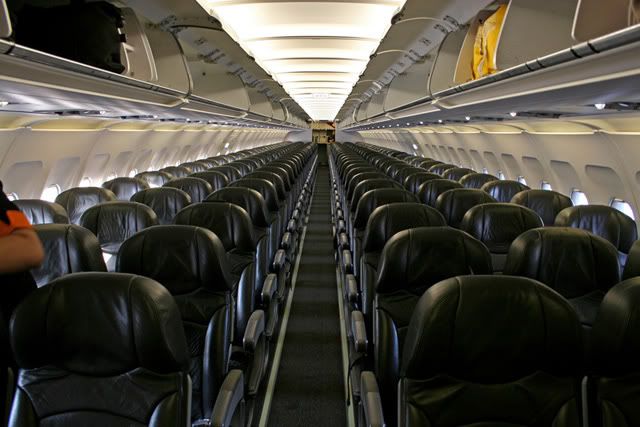 Next and Final Post: Highlights of FY2147

PDF version with additional details of this trip report is available on request :)