Zhuhai
Zhuhai is a Special Economic Zone located next to Macau, and is similar to what Shenzhen is to Hong Kong. In general, it is actually better to shop and eat in Zhuhai than Macau as it very much cheaper and often with greater variety as well! It is no wonder that I observed many Macau residents crossing into Zhuhai for their grocery shopping (sounds like Singaporeans going to JB?)

The Barrier Gate, or Portas Do Cerco, is located to the north of Macau Peninsula, and is the main crossing into Zhuhai. The other crossing is known as Heng Qin Checkpoint (横琴) and is located at the Cotai reclamation project to the south. The original Barrier Gate had been preserved at the original location (insert) in front of the new ultra modern immigration complex.



It takes approximately one hour to cross the border to exit at Gongbei Customs in Zhuhai, with most of the time spent queuing. However, it is very easy for Singaporeans as we do need additional visas for entry into China.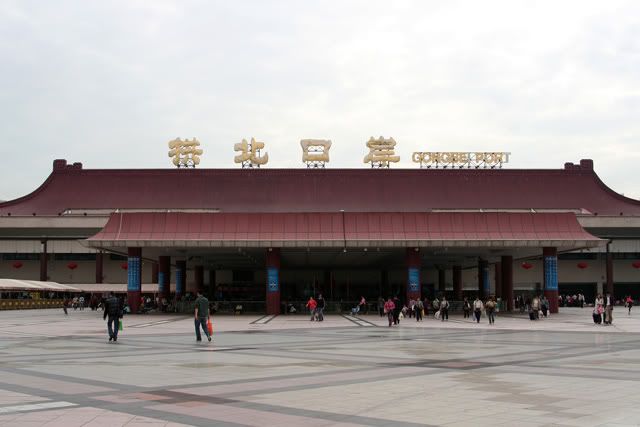 View towards the north from the Gongbei Port Complex at Yingbin Nan Lu (迎宾南路). Many of the large shopping centres are located along this road.



The huge courtyard in front of the Gongbei Port Complex actually houses a huge two-storey underground shopping complex called Zhuhai Port Plaza (珠海口岸购物广场) beneath it. It is large enough to easily spend a whole day browsing through the numerous shops. For ease of navigation, the complex is further divided into several zones based on the type of merchandise with a number of clearly marked exits. A public bus stop is also located under this shopping centre.



One of the exits from Zhuhai Port Plaza leads to the main multi-storey Zhuhai wet market where the usual fresh produce could be found. Exploring further is Lianhua Lu (莲花路), a lovely pedestrian only shopping street filled with numerous clothing and food outlets.



Food!
Some random snapshots of what I had ordered in Zhuhai. Photos below taken with Nokia E66.

Xiaolongbao (小龙包), steamed buns filled with steamed juicy pork. One basket like this only costs RMB5 (approx S$1.05)!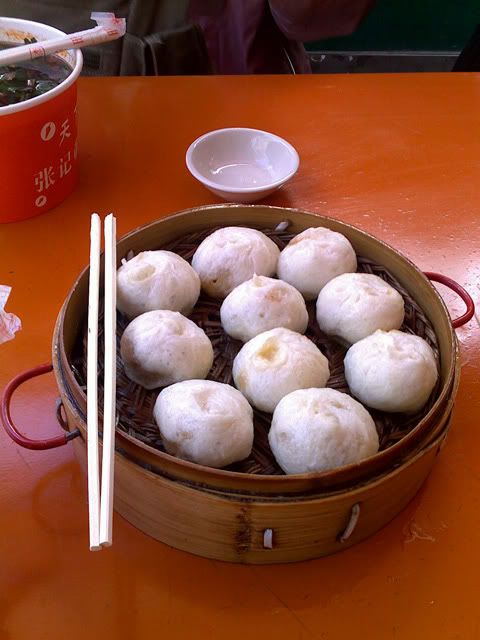 Duck Rice with vegetables. RMB11 (approx S$2.15). The same meal with a slightly better presentation would cost at least twice in Macau.



Honey Chicken set dinner ordered at a cafeteria inside Gongbei Port Plaza. Includes a bowl of lotus root soup, vegetables, Honey Chicken and Rice for only RMB16 (~S$3.20)



Next Post: Zhuhai Buses