Zhuhai Buses
Getting Around in Zhuhai
There are two public bus companies in Zhuhai and both operate services to Gongbei where the main checkpoint to Macau is located. Most of the services which serve Gongbei will pass through Chang Sheng Lu (昌盛路) and call at the underground bus stop which is located under Zhuhai Port Plaza. The service will then make a U-turn into You Yi Lu (友谊路) which parallels with the Gongbei customs complex. The buses will follow with a right turn onto the main road, Yingbin Nan Lu (迎宾南路) where most of the major shopping centres are located before continuing on their respective routes.

Most of the routes are one man operation where the fare is slotted into a fare box except for route 207 to Zhuhai Sanzao Airport where certain buses have a conductor on board as an additional service.

Zhuhai Public Bus Company 广东珠海市公共汽车公司
Zhuhai Public Bus Company is the main public bus company in Zhuhai and is readily identified by its plain yellow livery.

The older Changjiang/Zhujiang buses had been gradually replaced with newer buses. Svc 30 is one of the very few remaining services that continue to operate these older buses. C05617 is photographed working route 30 with the impressive China Customs complex in the background.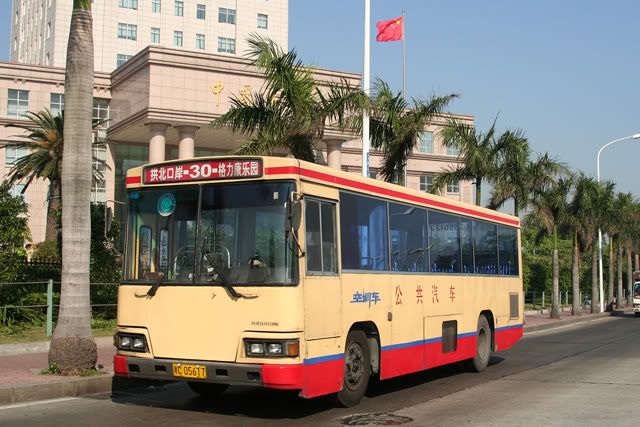 C06699 carries a government message to encourage residents to be gracious.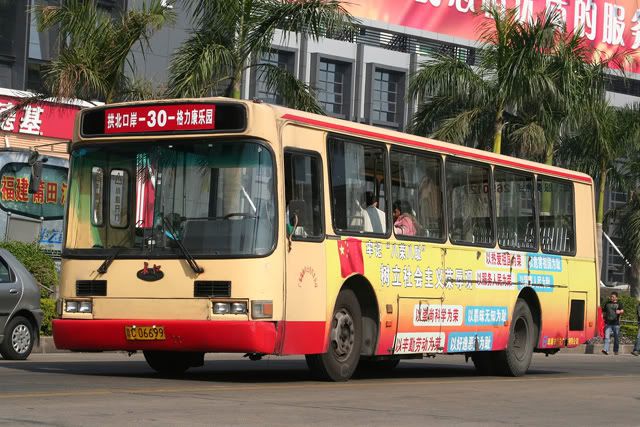 Newer Chinese built buses such as this Denwey are used on many services.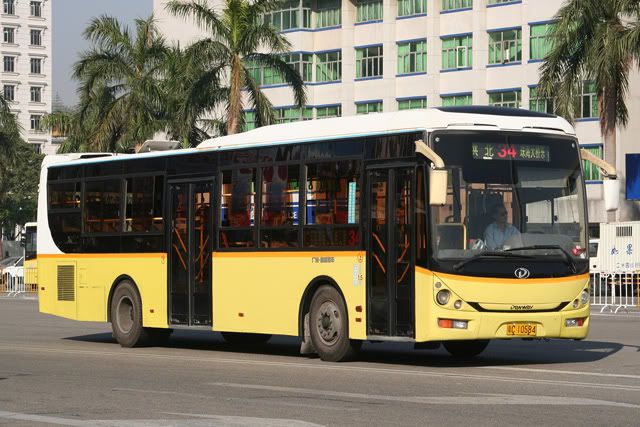 Xinhe Bus Company 信禾公共汽车
Xinhe Bus Company is the second public bus operator in Zhuhai and operates a fleet of updated Chinese buses in white and green livery. Their drivers wear a long sleeve shirt with a tie as their uniform!




Kee Kwan Sightseeing Bus
Kee Kwan Motor holds the license granted by the Zhuhai government to operate tourist sightseeing routes and had until recently, deployed double deck buses on the routes. However due to huge losses they had downgraded to normal single decks.

C5072 is photographed operating the route from Gongbei customs to Hengchun customs. With such a dismal frequency and obscure route its hard to even get tourists' attention!



Long Distance Buses
As a special economic zone, Zhuhai has a very good long distance bus network to destinations within Guangdong and neighboring provinces such as Zhejiang and Fujian. Most of the long distance bus services terminate at a brand new bus terminal located along You Yi Lu (友谊路) which is just opposite the Gongbei Port. Schedules, fares and vacancies as well as further connections are displayed on wall to floor LED boards. Xinhe Bus Company also maintains their own open-air facility which is located to the east of the Gongbei Customs Complex.

The Zhuhai-Guangzhou is very competitive and thus one can expect new Chinese license built European vehicles on this route. It costs about RMB90 for the 2.5hr journey.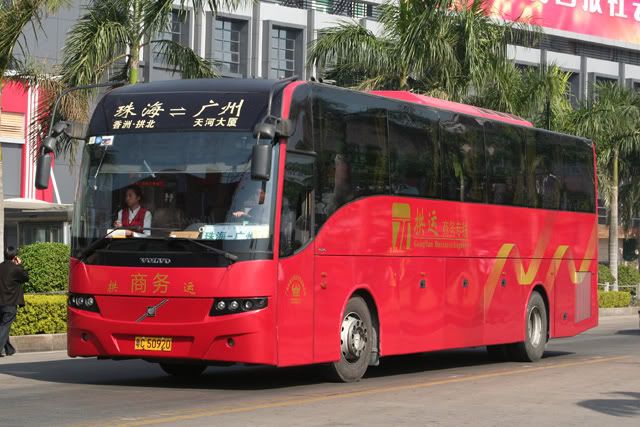 Long distance sleeper coach departures to other provinces are also frequent.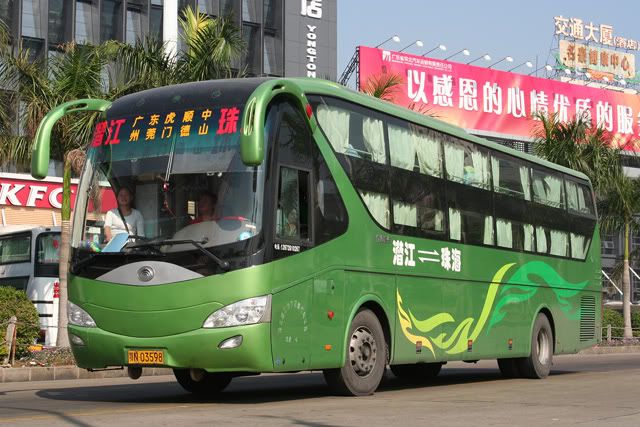 As Zhuhai-Sanzao airport is mainly a domestic airport, there exists a substantial demand for passengers who wish to travel to Guangzhou Baiyun airport which is about 2.5hrs away by bus. The ticketing office is located inside Zhuhai Port Plaza.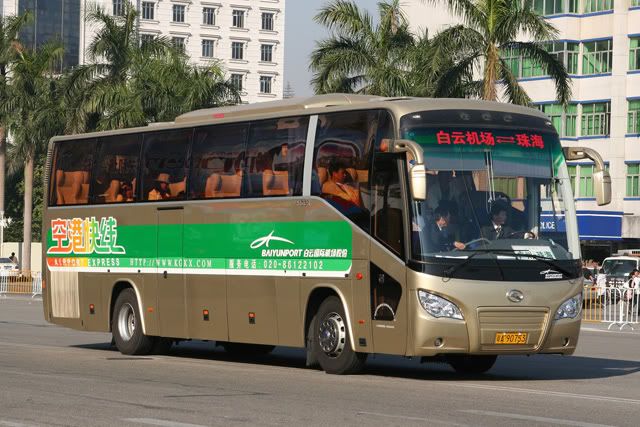 As it is not possible to include most of the photos in this page, do take a look at this link where more Zhuhai bus photos taken during my trip could be found Zhuhai Buses - Picasa Album

Next and Final Post: Highlights of 3K576