Senado Square and Ruins of St Paul's
Senado Square

Senado Square had served as Macau's urban centre for centuries and continued to be the hub of all activities and celebrations in this unique city.

The warm pastel shades of the restored neo-classic buildings and distinct wave patterned mosaic tiled flooring create a Mediterranean atmosphere. The city council was in the process of installing the Christmas decorations in the square too.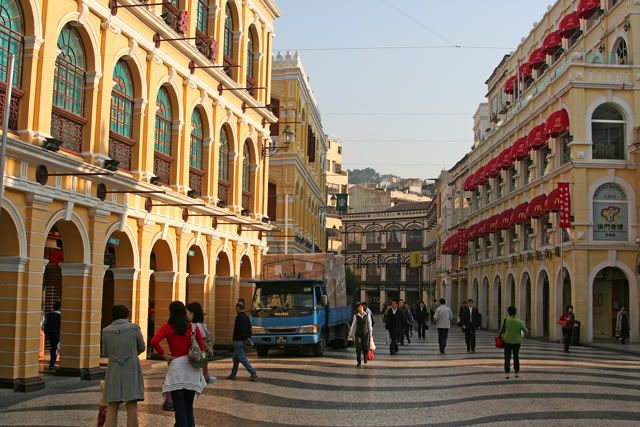 Well known international brand names jostle for space among local shops for attention.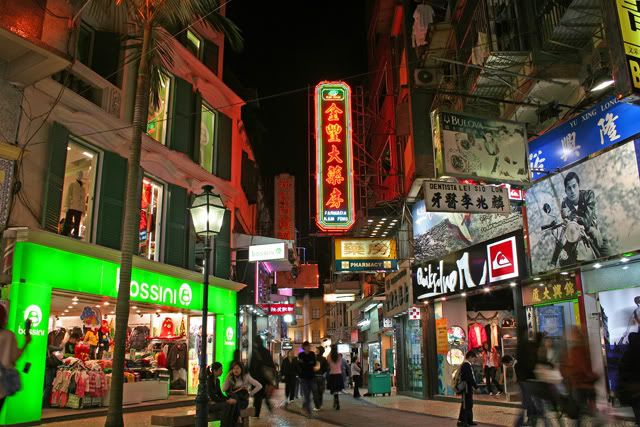 The charming narrow side alleys off Senado Square are filled with shops and small museums.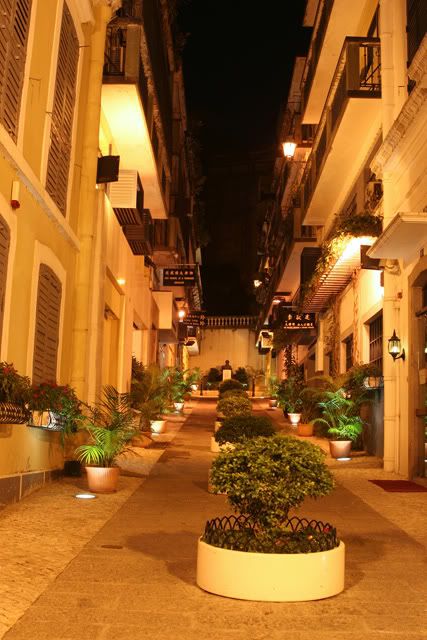 St Dominic's Church
Founded in 1587 by three Spanish Dominican priests, the bell tower houses about 300 sacred religious artifacts.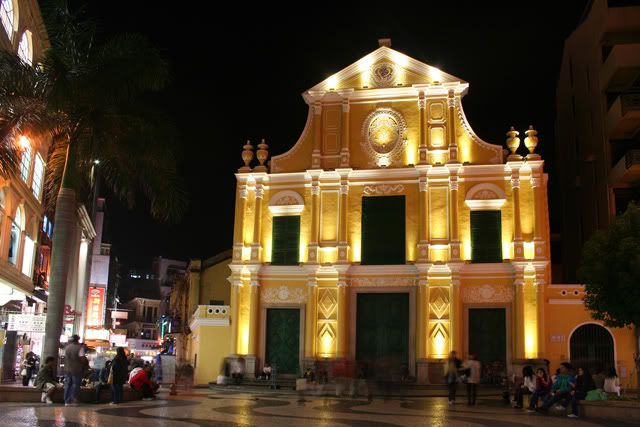 Ruins of St Paul's
Perhaps the most well known monument in Macau, the ruins of St Paul's are the remains of the original facade of the Church of Mater Dei and St Paul's College which was situated next to the church after they were destroyed by fire in 1835.

The grandeur of the facade is best appreciated in the warm early morning light before the throng of tourists arrive.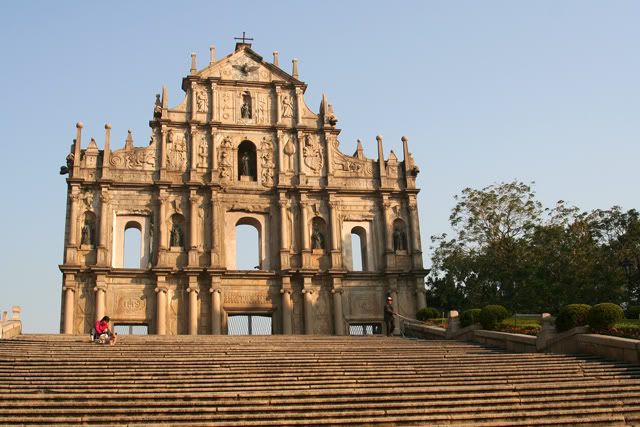 Close up on the upper levels of the facade. The facade includes bronze statues of missionary saints, as well as Japanese chrysanthemums and Chinese biblical quotations.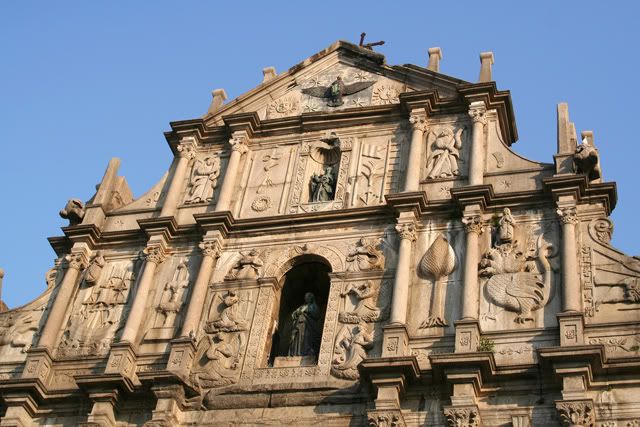 Enjoying the early morning breeze and sunshine.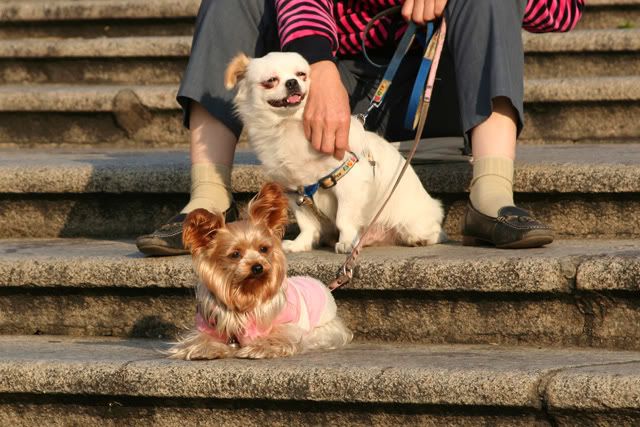 Company of Jesus Square with the distinctive outline of Grand Lisboa faintly visible in the morning haze, as office workers hurry on their way to work.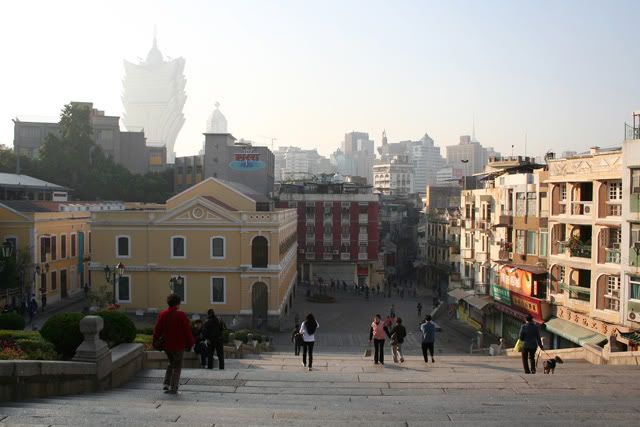 The bronze statue located at the edge of the square was commissioned in 1994 and symbolises the friendship between China and Portugal. A Chinese girl is depicted offering a lotus to the Portuguese boy.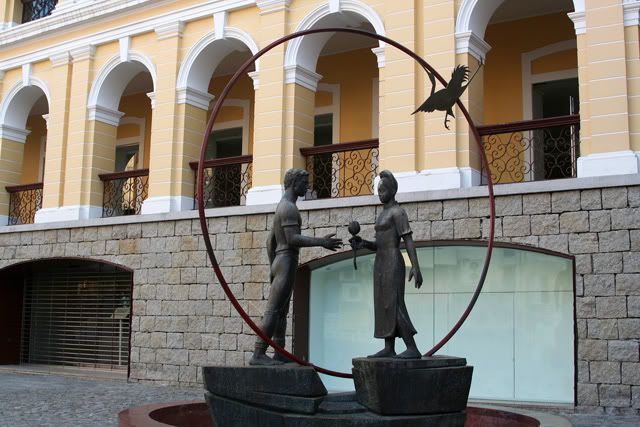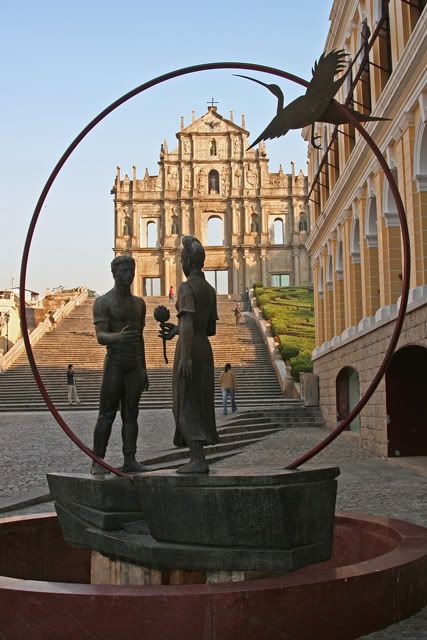 The Ruins of St Paul's and the surrounding structures are also beautifully lit at night.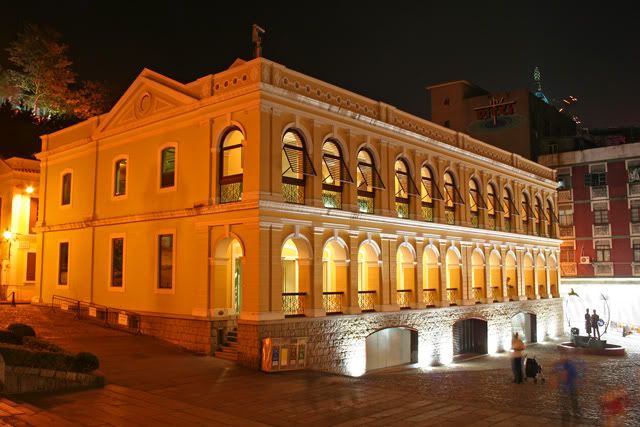 Next Post: Macau's Other Historical Monuments