Macau's Other Historical Monuments
The historic centre of Macau was recognised by UNESCO as a World Heritage Site in 2005, and is recognised as the oldest and most complete showcase of European architectural heritage in China today.

Cathedral Square
The monuments and buildings in this square are among the most highly valued monuments in Macau. Prior to the handover to China, every new Governor of Macau would traditionally place his sceptre next to the image of the Virgin Mary in the Cathedral.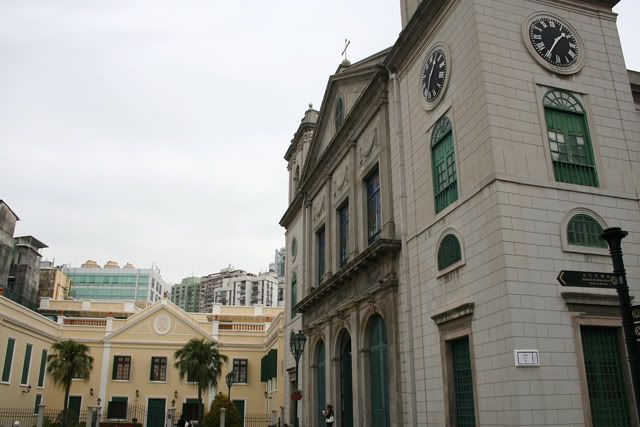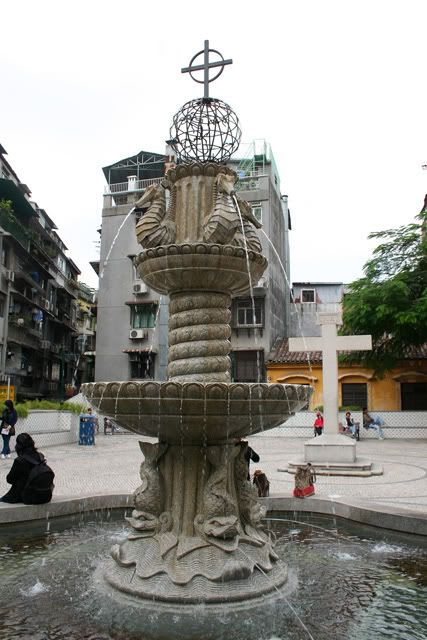 Mount Fortress and Macau Museum

Appropriately named as Calcada de Monte or Steep Fortress Lane, it remains a wonder how the drivers could parallel park their cars along this narrow lane which leads from Senado Square to Mount Fortress.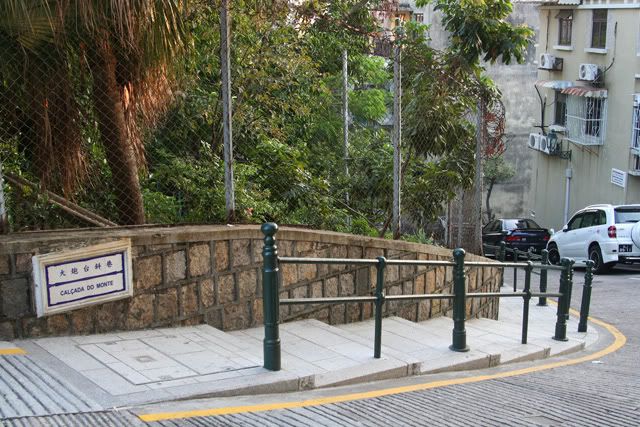 Oblivious to the constant string of visitors to the Fortress, a dog takes a blissful nap at the entrance.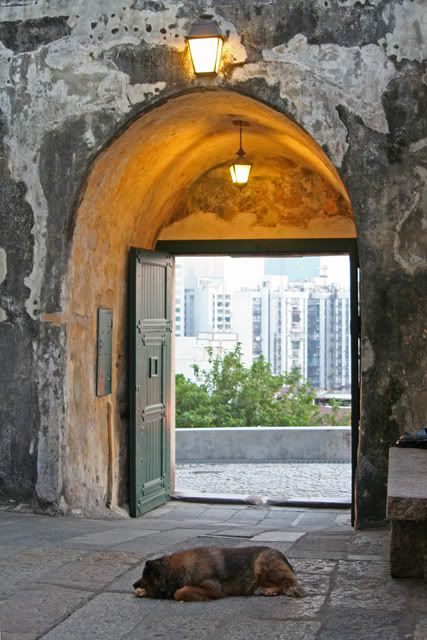 A statue of a Saint guards the entrance to the Fortress. The mount was originally used as an altar for over 300 years before it was converted to a fortress.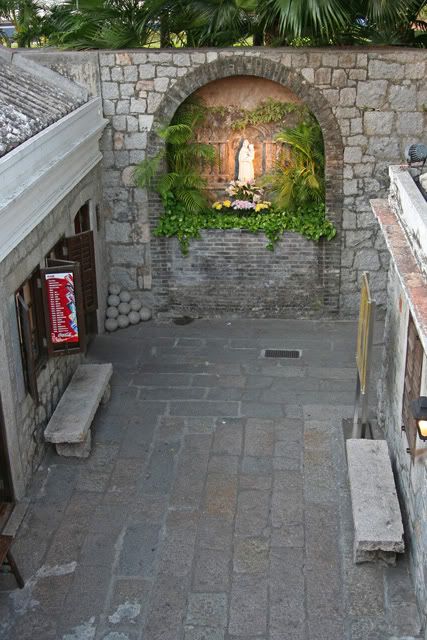 Sheer coincidence that the cannons happened to be aimed directly at the Grand Lisboa?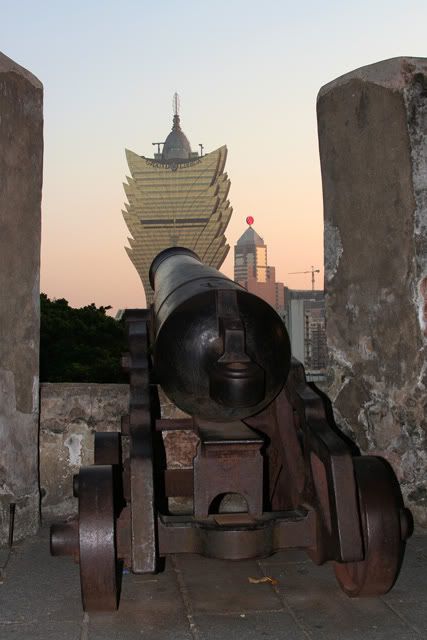 Macau Museum used to be the official residence of the Governor of Macau.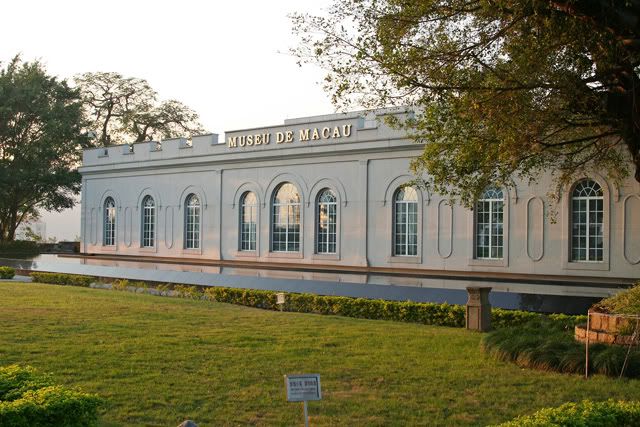 A stunning cloudless sunset over the hills of Zhuhai, China in the background is well worth the strenuous climb up to the Fortress.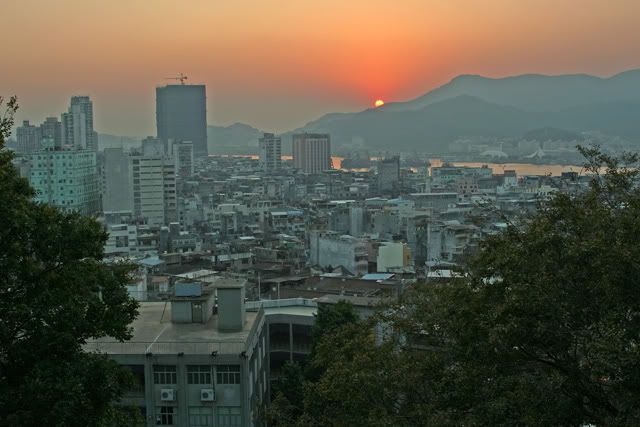 Rua de Cinco de Outburo
The historic monuments of Macau are not necessary limited to structures. This road had originally ran next to the beach before reclamation works began and was named to commemorate a revolution that had occurred in Portugal on 5th October.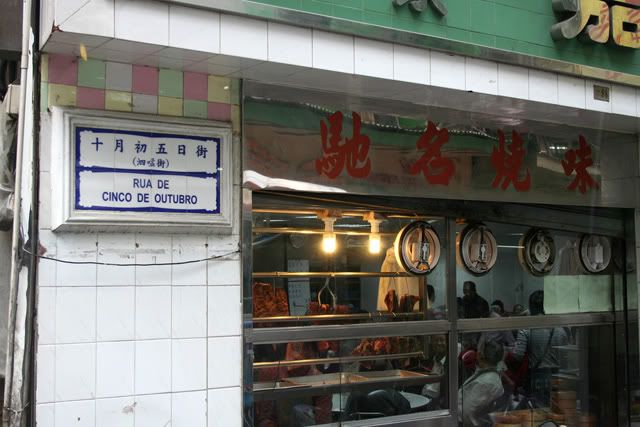 A-Ma Temple
The A-Ma Temple is the oldest surviving building in Macau today. The name of this temple, which worships the deity Ma-Ge, was eventually transcribed by the Portugese settlers in the 16th century to the current name of Macau today.




Tap Seac Square
Tap Seac Square is located to the east of Senado Square and comprises of a row of neo-classical buildings built in the 20th century. In order to better preserve the distinctive ochre buildings from pollution, the city council diverted a major road which used to run in front of the structures to a tunnel that now runs beneath the square instead.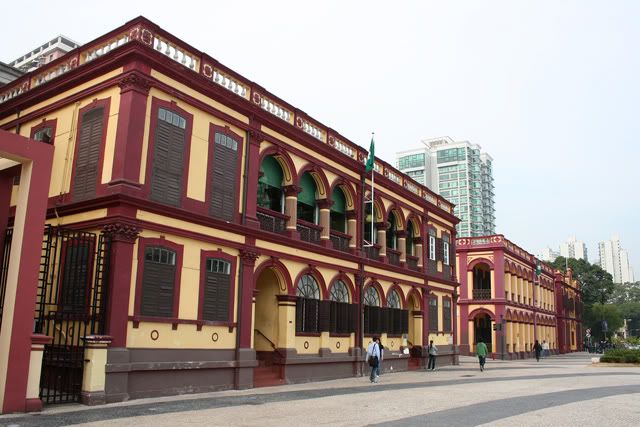 Macau - Truly a city of contrasts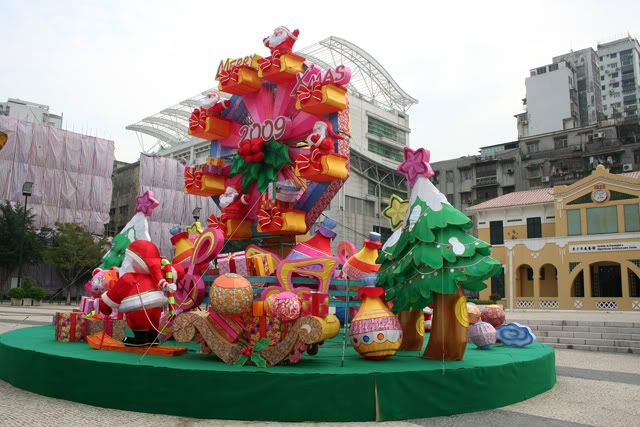 Taipa Island

On weekends, a temporary flea market is set up near Rua do Cunha. However, there are also many shops tucked in the back alleys selling the usual Macau specialties such as extra thick BBQ meat and biscuits. However, there are some unique specialties that could only be sampled in Taipa such as Pork Floss Rice Ball.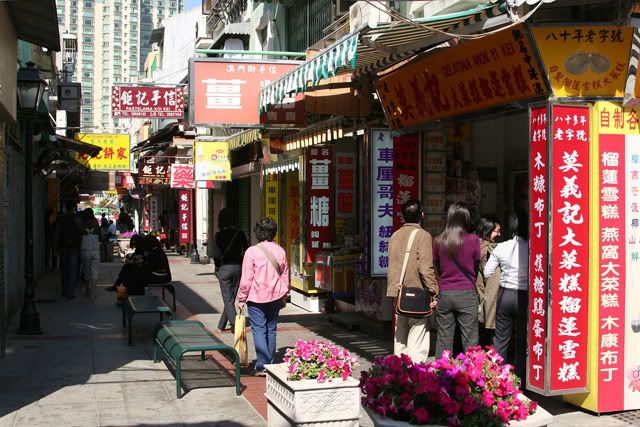 Portuguese colonial era mansions and traditional Chinese temples provide a colourful contrast along the clean and well maintained streets. Many of the public buses in Macau are shortened customised versions of popular chassis to ply the narrow winding streets of Macau, such as this 10m long Dennis Dart working route 33.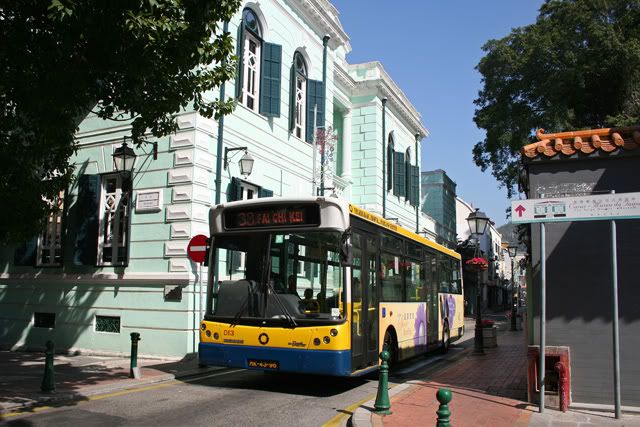 Next Post: All That Glitters...