Integrated Resorts...Almost!
With the recent Integrated Resorts hype in Singapore, it was nice to check out the equivalent of such developments in Macau. These huge developments combine casino, shopping, entertainment and convention facilities so that there would be something that appealed to every visitor.

Macau Fishermen's Wharf
Macau Fishermen's Wharf is a combination of several themed zones with replicas of the world's famous street scenes. It is open 24hrs and its usefulness is limited to a very beautiful shortcut from Kun Iam statue to the Macau-HK Ferry Terminal.

Entering from the entrance nearest to the Macau-HK Ferry Terminal, one is greeted with a replica of a Tang Dynasty fort. The willow trees do provide a rather nice atmosphere in the evening though.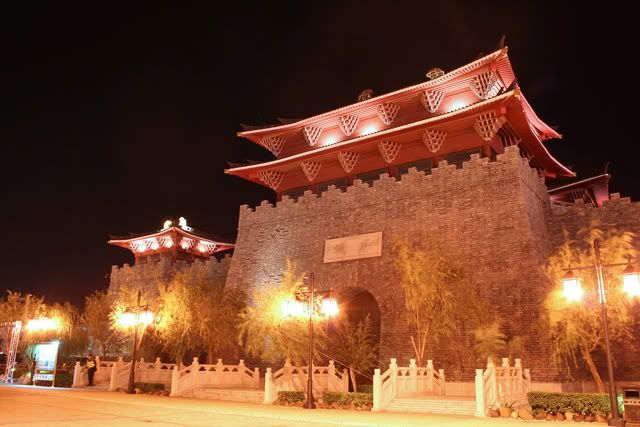 Moving on, a replica of the Potala Palace in Lhasa Tibet serves as a theatre.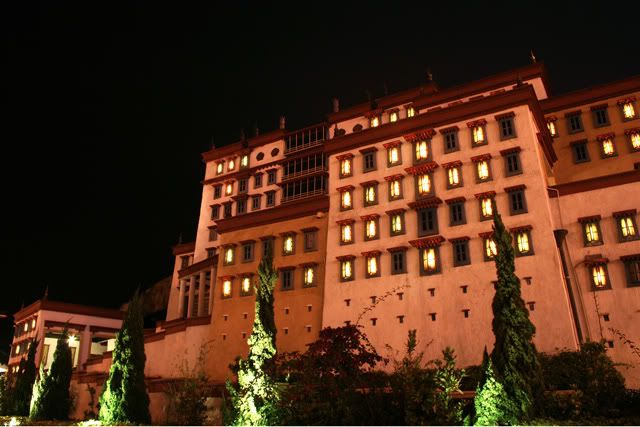 The central zone of Fishermen's Wharf is a modelled after ancient Rome with ruins and even a scaled down version of a Gladiator theatre. However, it seemed that no performances had been held for quite a period of time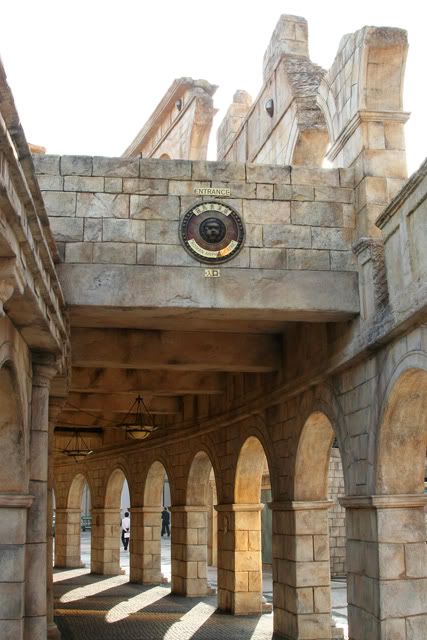 Aladdin Store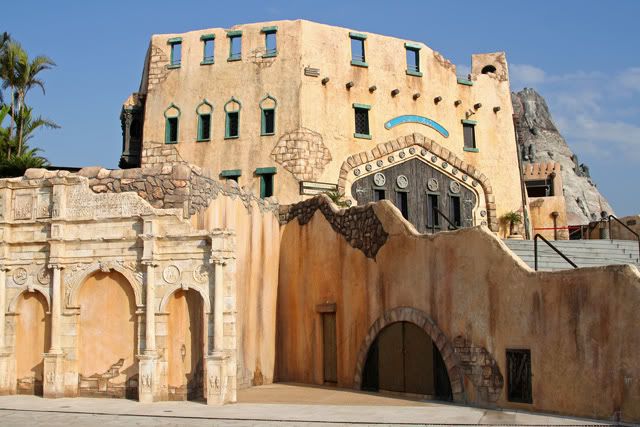 The next section features sections of street scene across Europe and America. I personally love the contrast of the British cottages with the modern Sands casino in the background.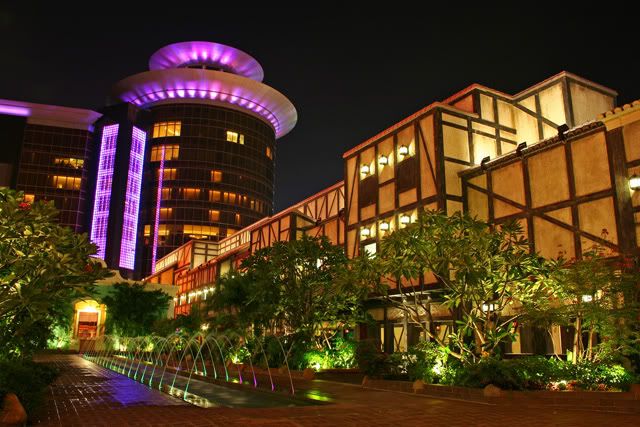 Havana Street Scene



Typical narrow Dutch houses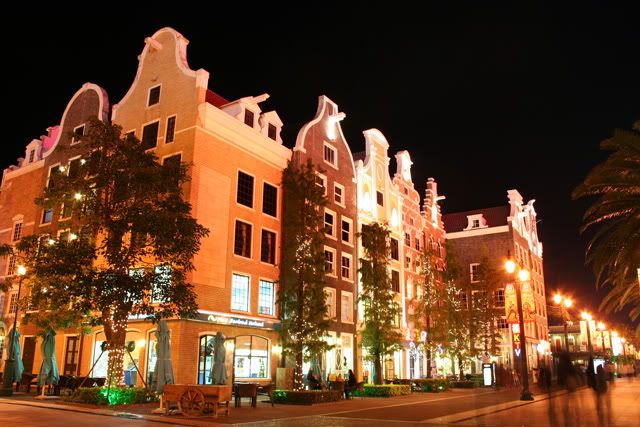 The Port Alegre section comprises of a section of Portuguese colonial buildings and houses a number of Japanese restaurants and cafes.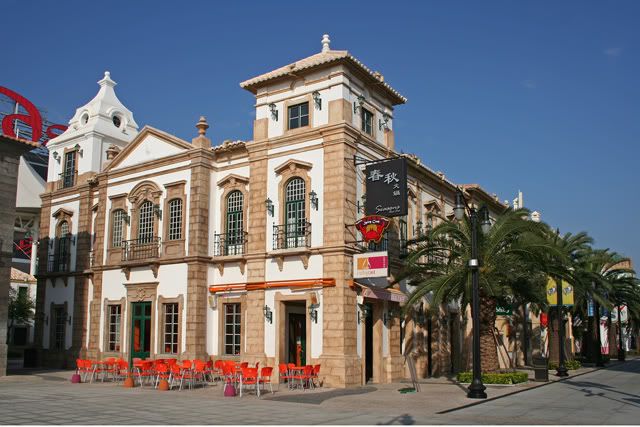 The Rocks Hotel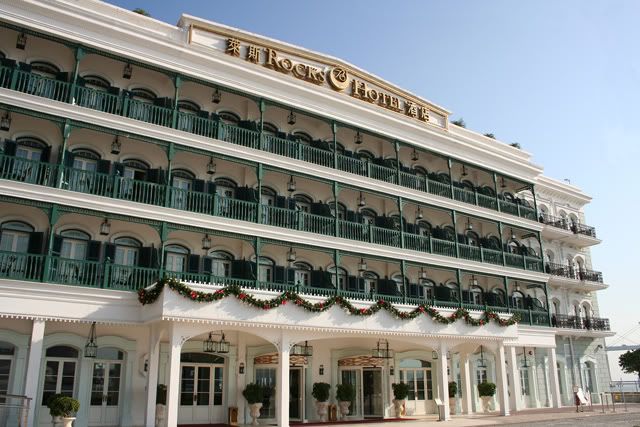 Babylon Casino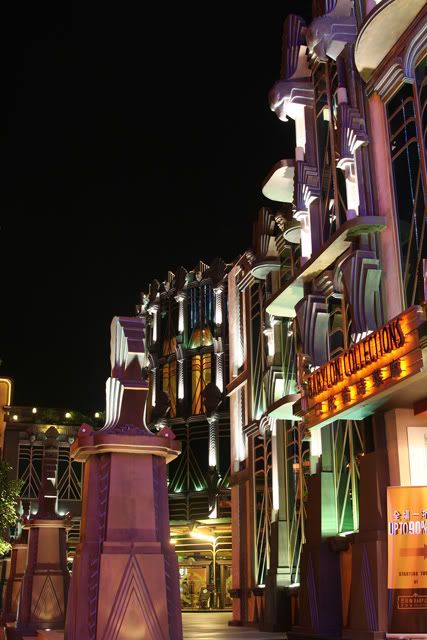 Venetian Macau
Venetian Macau is located at the Cotai Strip, which is a stretch of reclaimed land between Taipa and Coloane Island. The Legends Casino which is located in the Venetian is one of the largest in Macau offer almost any card or jackpot game imaginable.

The massive shopping complex located above the casino is inspired by Venice's waterways, squares and bridges. The ceiling above is being projected to give the impression of a real sky complete with clouds, and changes from dawn to dusk!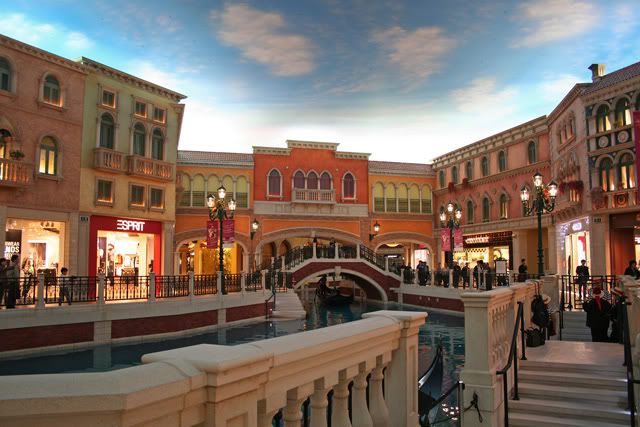 St Mark's Square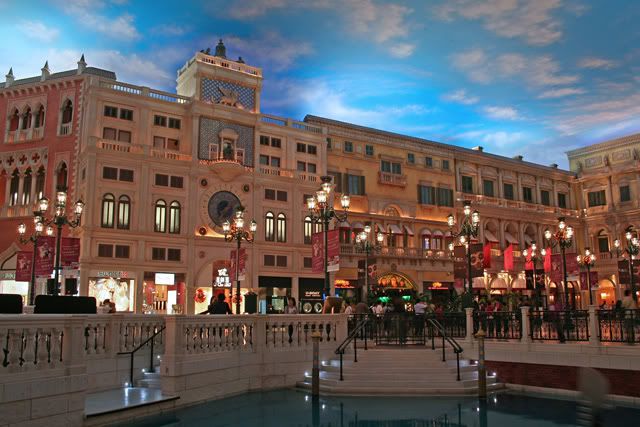 Living statues stage regular performances, much to the amusement of many shoppers.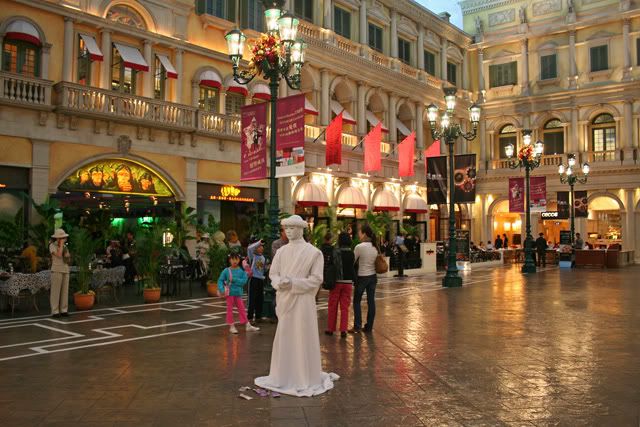 Shoppers could also take a short cruise on board a gondola. The gondola is actually rowed and steered by a gondolier, who would also entertain the shoppers with classic Italian songs while rowing.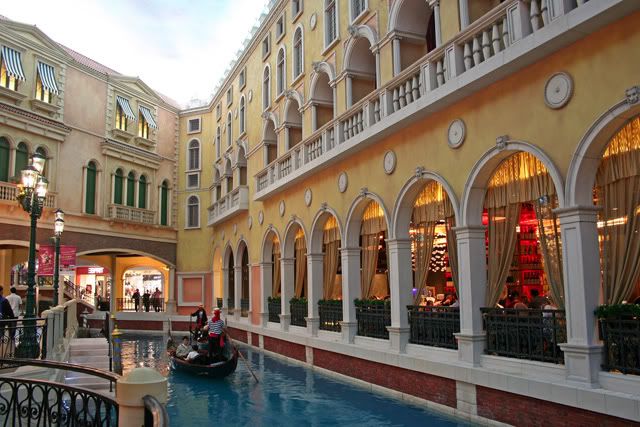 Much effort had been put into the building facades and railings to create as authentic an experience as possible.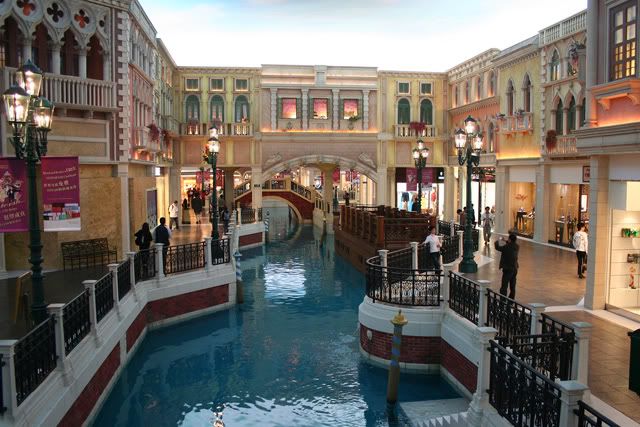 Next Post: Macau Buses