Date: Thursday, 04 Dec 08
Sector: Macau International Airport (MFM)-> Singapore Changi International (SIN)
Aircraft: 9V-JSA, Airbus A320-232
Seat: 3F
Departure Gate: 5
Scheduled Departure Time: 2030 LT
Actual Departure Time: 2043 LT
Scheduled Arrival Time: 0015 LT
Actual Arrival Time: 0029 LT
Arrival Gate: Gate C20
Having obtained the complimentary bus ticket from the reception earlier in the morning, we started our trip to the airport at 1615hrs. We had been told to expect a wait of 30-45 minutes as there is only one bus which is plying the free shuttle to the airport from Grand Emperor Hotel, which is located just next to our hotel. After a brief twenty minutes wait and an uneventful fifteen minutes ride to Taipa Island where the airport is located, we were dropped off at the shuttle bus stand located next to the arrival hall. Following which, we settled in for a long wait as the check-in counters would only open two hours before the scheduled departure time.
Macau International Airport has a rather conventional design and comprises of three levels, with the third level housing a large but empty food court. Unfortunately, the food court is the only place where food is available in the airport and hence charges a very high premium (about MOP10-15 above city prices). Thus, we were thankful that we had settled on an early dinner in the city before heading to the airport.
Macau International Airport Departures Drop Off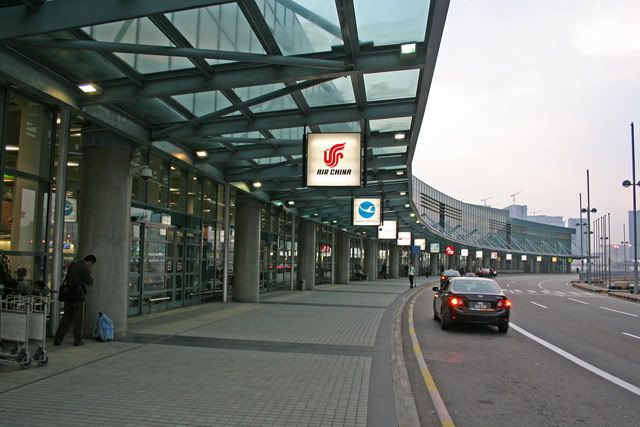 Hotel Shuttle Bus Drop off point located besides the terminal building. A pair of EVA Air MD-90 and a Transasia A321 could be seen on the aircraft parking apron.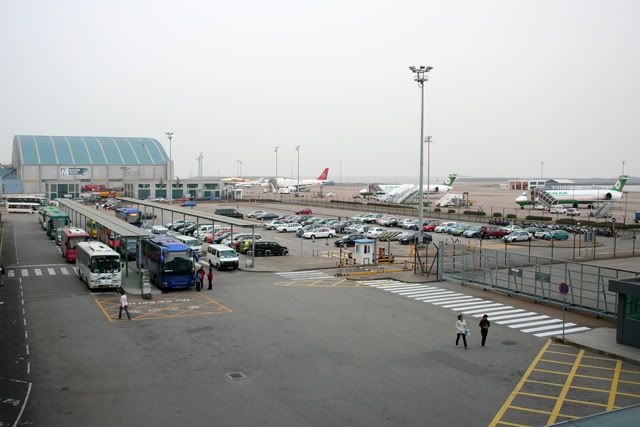 Departure Hall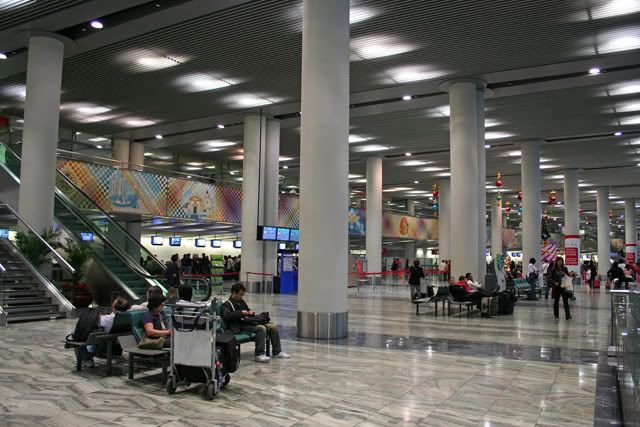 Check-In counters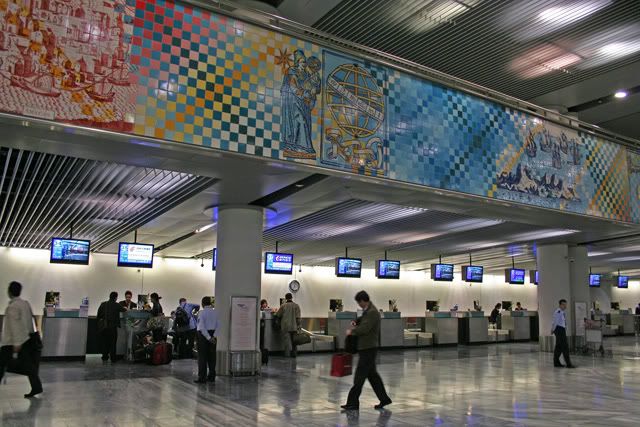 Flight Information is shown simultaneously on three separate screens in English, Portuguese and Chinese.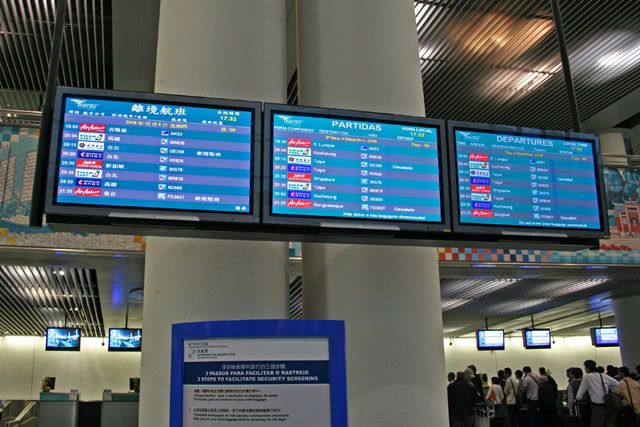 View of the departure hall after clearing immigration and common security check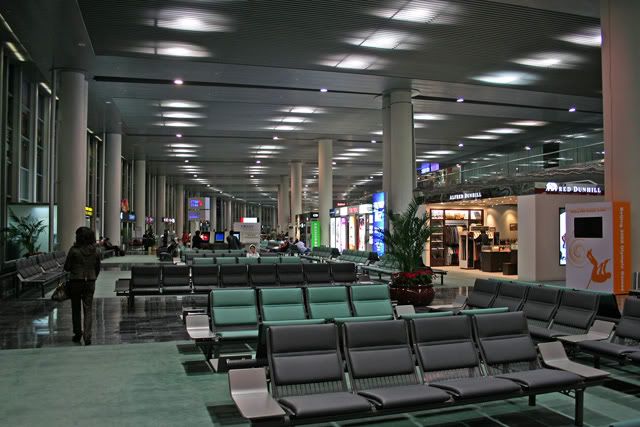 Macau International only has 4 aerobridge gates, gate 3-6. This means that other flights from gate 1,2 and gate 7 have to accessed by a shuttle bus as the aircraft is parked away from the terminal.
Was very pleased to be able to photograph Air Asia's Best Low Cost Airline special livery, 9M-AHO which was operating the flight to Kuala Lumpur.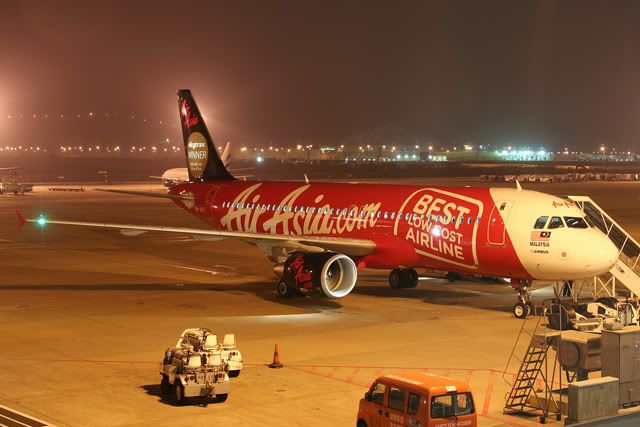 My third flight onboard 9V-JSA, seen here shortly after a late arrival from Singapore.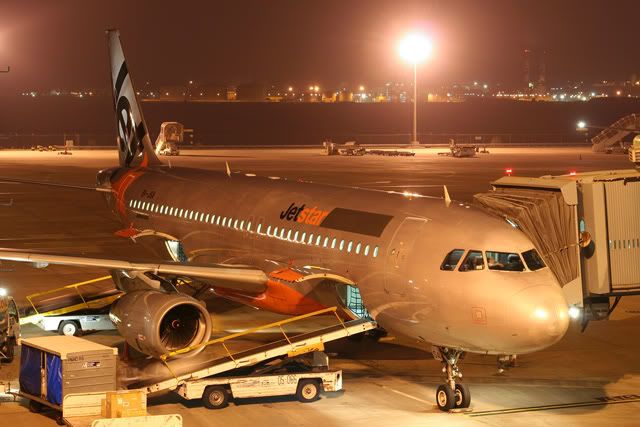 New look for Jetstar's inflight magazine, boarding pass and luggage tag.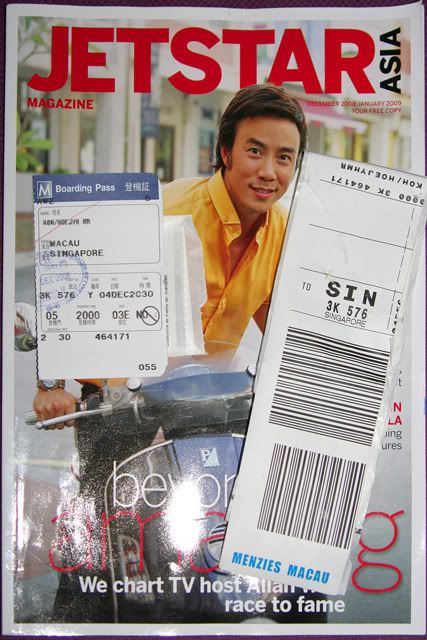 PDF version with additional details of this trip report is available on request :)