All That Glitters....
Kun Iam Statue
This popular landmark featuring the Goddess of Mercy is located at the southern end of Macau Peninsula. Most of Macau's nightlife such as pubs are also located near this landmark.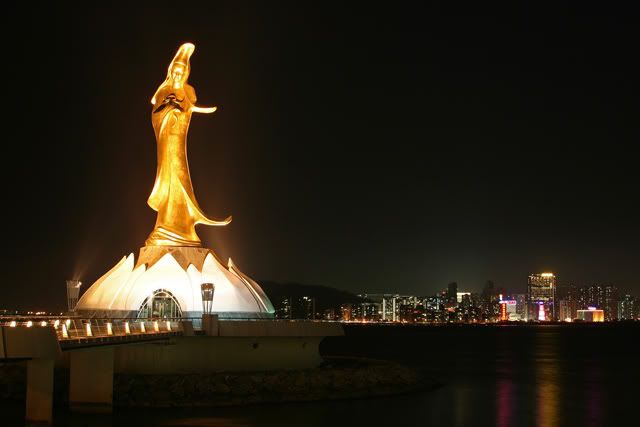 Macau Tower
Macau Tower is the tallest structure in Macau and stands at 338m. I think I must be one of the very few tourists who gave this landmark a miss! It costs about MOP80 to just ascend the tower for a panoramic view of Macau.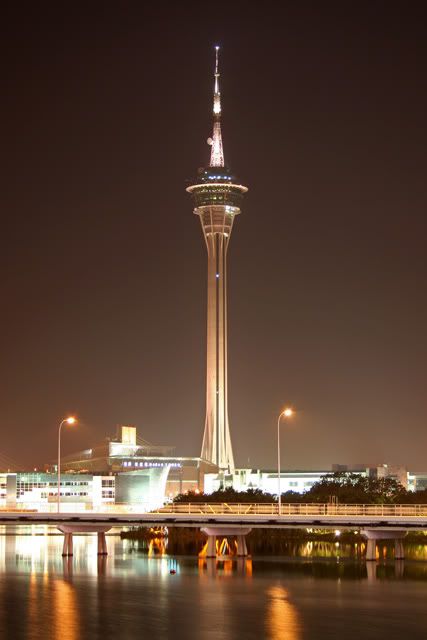 Casinos
Macau is famed for its many casinos and thus the entire city area is very brightly lit with neon lights and LEDs at night, making it a joy for night photography or to take in the vibrant night scene.

Casino Lisboa
One of the first casinos to be established in Macau, it is owned by the famed gambling tycoon Stanley Ho.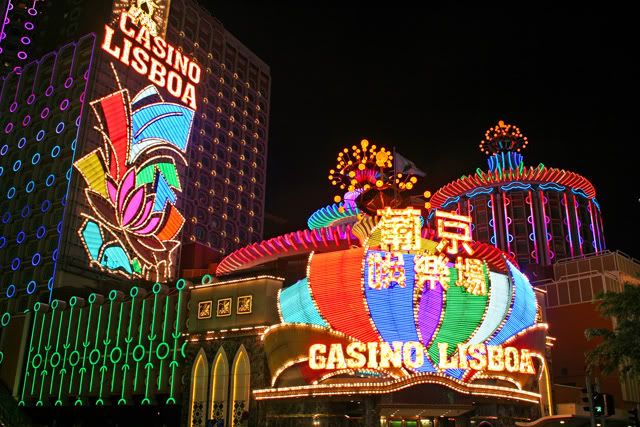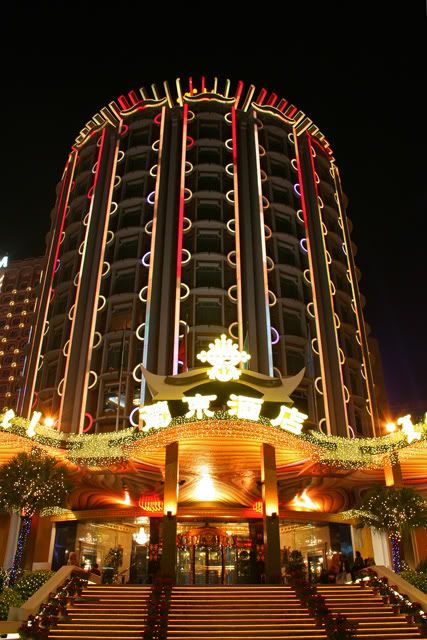 Grand Lisboa
This impressive landmark was recently constructed and resembles a large lotus from far. There are free hourly guided tours where the numerous feng shui elements incorporated in the building would be explained by the hotel employees and one could also get to view a 22 carat diamond owned by the tycoon himself. For those who are interested, one could also watch the live Crazy Horse Paris show in the casino for free (staged every half hourly). Of course with all casinos, the minimum age of 18 applies and the security guards do verify with one's passport/driving license.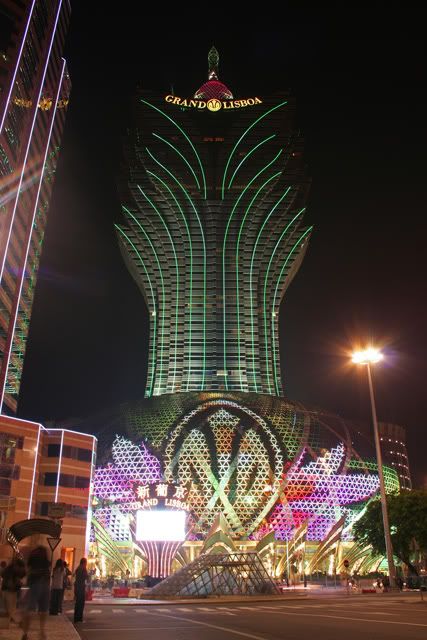 A house made of chocolate and ginger bread has also been specially built as a festive chocolate shop in the main lobby.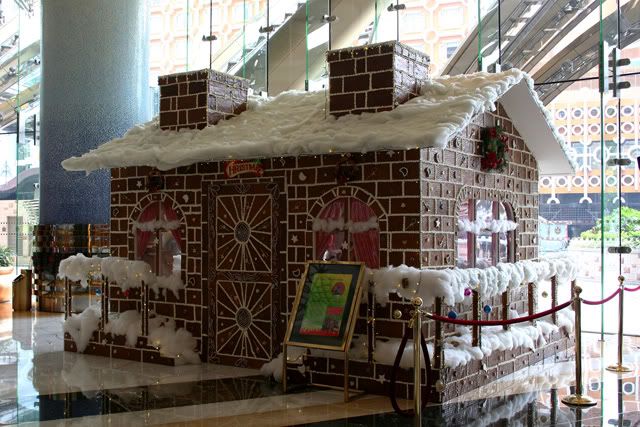 Wynn
Located opposite the Casino Lisboa, the main attraction at Wynn Macau is the musical fountain which stages a rather impressive light and water show every 15 minutes at night.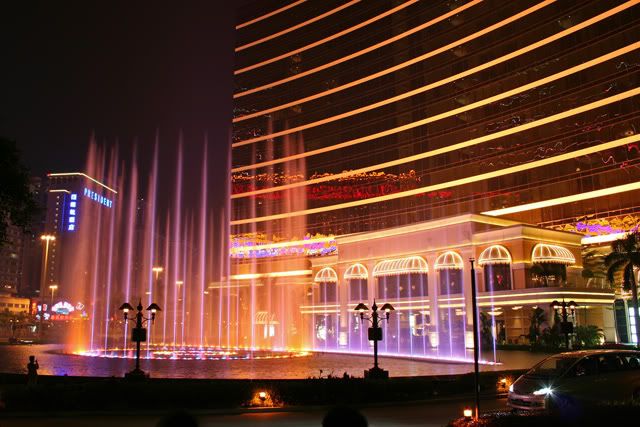 The LEDs on the sign scrolls progressively to give the impression of the word 'Wynn' being signed.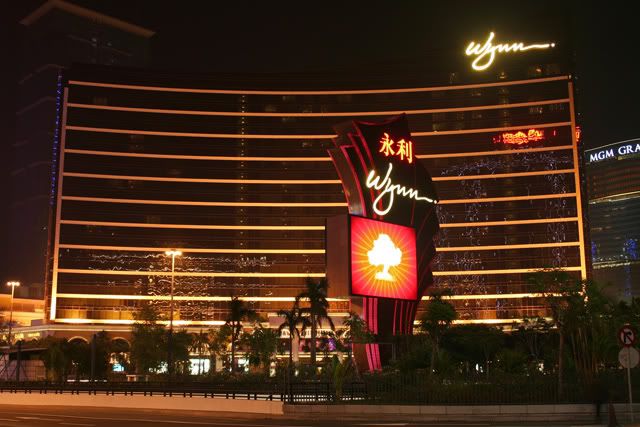 MGM Grand
One could simply not walk by MGM Grand and notice the lion which is synonymous with the establishment!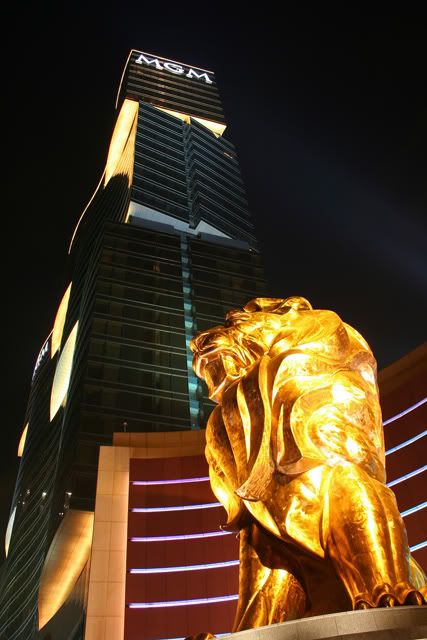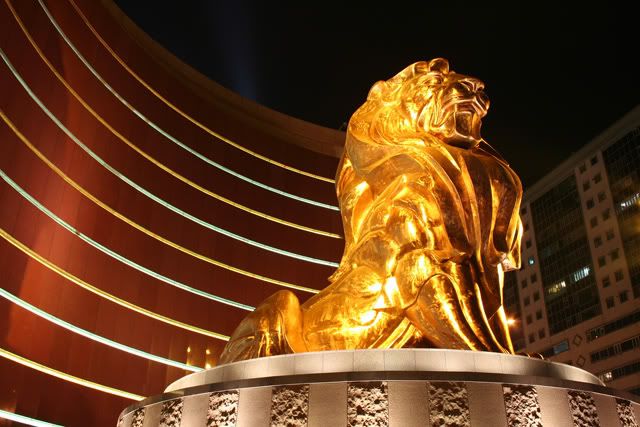 An impressive Christmas tree located in the lobby.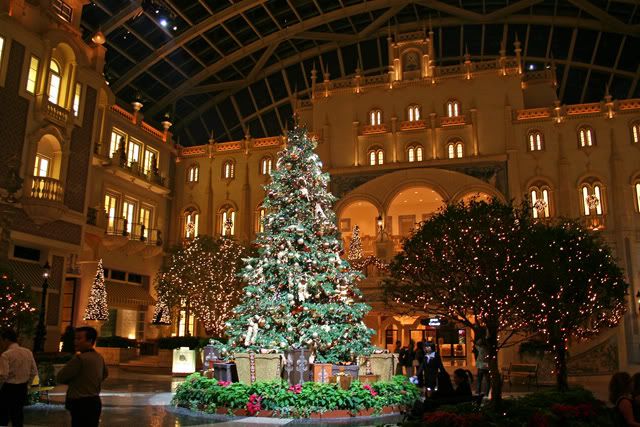 Grand Emperor
Jackie Chan has a minor stake in this establishment and the features of this hotel/casino is rather plain, the only exception being guards dressed up in fancy British uniforms and a pair of gleaming chariots in the driveway.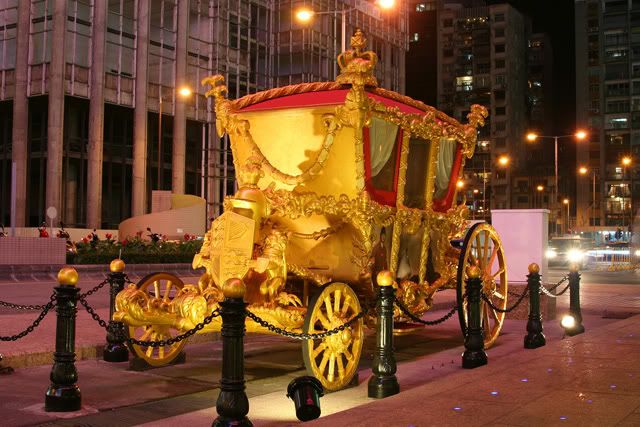 Sands Macau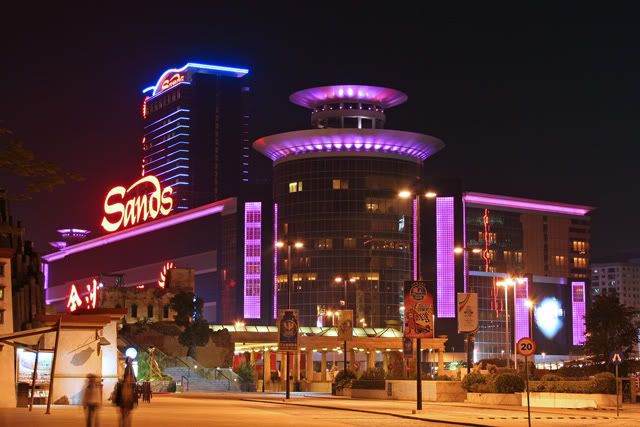 Next Post: Integrated Resorts..Almost!