2009 Calendar
Perhaps its due to the current economic downtown that I notice it is not easy to obtain desktop calendars from companies this year. Therefore, I decided to attempt to create my own desktop calendar instead. Microsoft Powerpoint 2007 makes creating such projects relatively easy, especially with the powerful table auto-formatting options, thus the hardest part was deciding which photo I should use for each month!

Aviation Theme
I decided to use the most memorable photograph which was taken in the particular month in 2008, with the exception of November where I did not shoot much due to exams.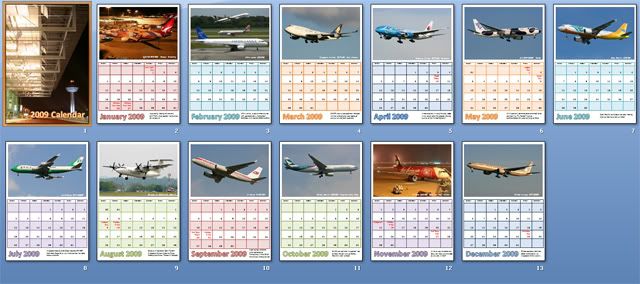 Singapore Buses Theme
I thought it would be natural to continue on to produce a version using photos of Singapore buses as well, since I'm love photographing both aircraft and buses!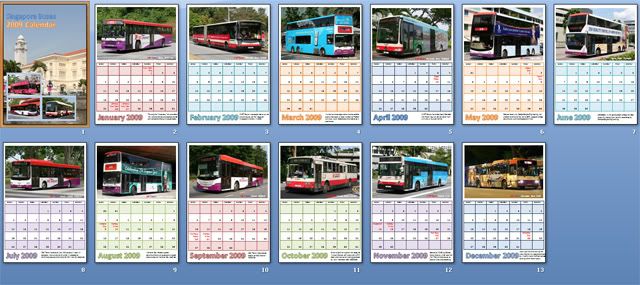 PDF versions of both calenders (formatted as A4 portrait size) are available upon request =)

Seasons Greetings and Happy New Year to everyone!