Penang's Star (Disappointments)
Kek Lok Si 极乐寺
Kek Lok Si is one of Penang's icons, famed for its gaudy temples, decorations and of course its pagoda. The entrance to the temple is accessed from the main road through a sheltered straight staircase flanked by souvenir shops on both sides, which helps to make the climb up the stairs easier by providing some distractions.

After passing by a pond filled with tortoises which are set free by devotees wishing to accumulate merits, visitors are greeted by a seated Smiling Buddha as well as pagoda with small Buddha figurines in the niches.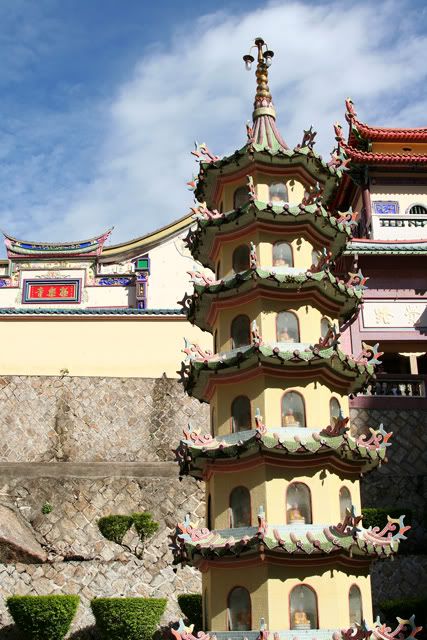 Entrance to the temple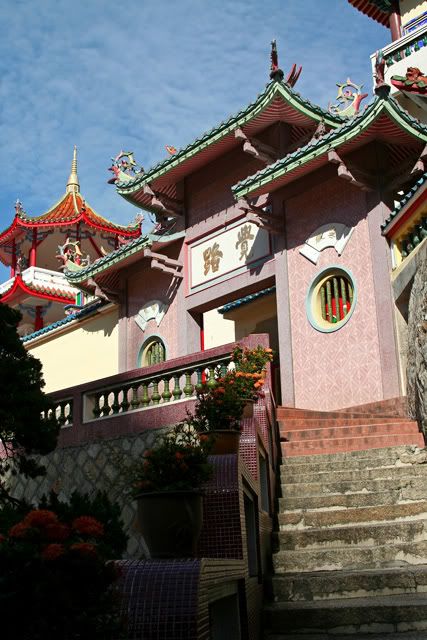 The brightly coloured exterior of the temple and the decorations are best appreciated in great afternoon sun!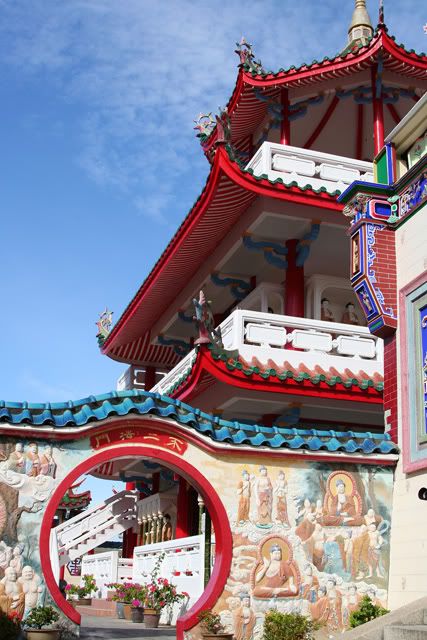 An inclined lift links the temple complex with the statue of Goddess of Mercy, or Guan Yin above for RM4 both ways. The statue is reputed to the largest in South East Asia. Unfortunately, the statue is under refurbishment and is surrounded by scaffolding. However, the view north towards Georgetown is quite spectacular! The Komtar tower can be easily identified among the surrounding low rise buildings.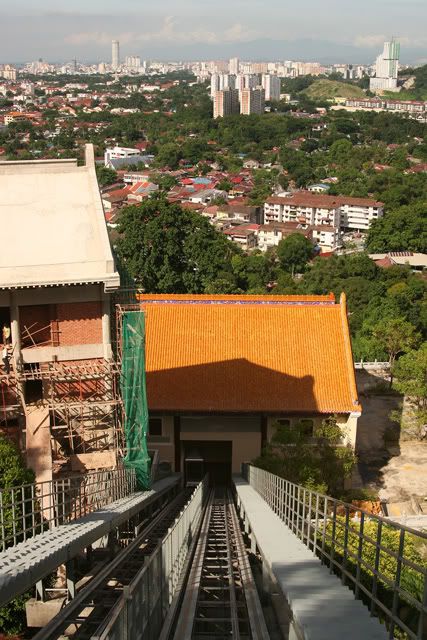 Kek Lok Si as viewed from the main road. A pity indeed that both the statue and the pagoda are both under refurbishment. I don't understand why they could not stagger the repairs!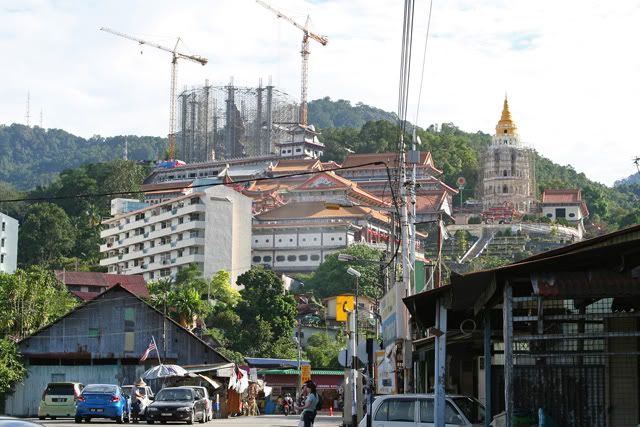 Bukit Bendera / Penang Hill
Penang hill is located near to Kek Lok Si in the district of Air Itam and can be reached by Rapid Penang route U204. Much to our disappointment, the Penang Hill funicular railway has been suspended till further notice due to safety concerns.

Note the notice tied to the gate of the compound. On closer inspection, some rain stains could be seen which means that the suspension had been in effect for a period of time.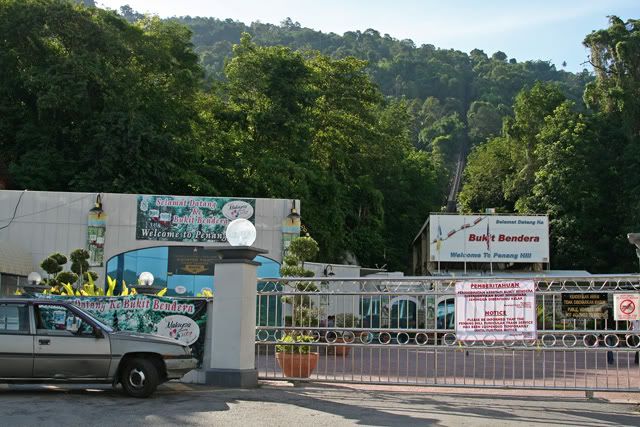 Next Post: City Bayview Hotel and Around