Penang Ferry
Penang consists of both the island itself and the mainland, on which the coastal city of Butterworth is situated. The Penang ferry used to serve as the only way for people and vehicles to get across to the other side, and still continued to be as busy now after the Penang bridge was built. The characteristic roll-on roll-off ferries are configured to either carry vehicles on both decks, or passengers on the upper deck and vehicles on the lower deck.

Fares are only collected in the direction of Butterworth towards Penang. It costs RM1.20 for both ways. This is the same for the Penang bridge which is likewise only tolled in the direction towards Penang. For the ferry, passengers first can change notes into coins at a booth and then slot the coins into vending machine cum turnstile. The contraption also dispenses change, which is often not collected by passengers!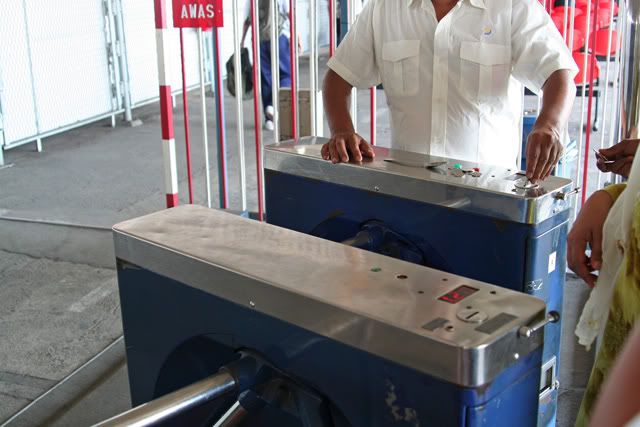 Waiting area for passengers at Weld Quay in Georgetown. Ferries that can carry passengers run at a frequency of approximately 15 minutes, and a maximum of 300 passengers (excluding passengers in vehicles) can be legally carried. A metal gate at the end of the waiting area controls the flow of passengers.



Cars driving out from the upper deck of a vehicular ferry to exit the pier



Contrasting old 'kelong' stilt houses besides Weld Quay and new high rise residential development in the background.



Port Sweetenham is located besides Weld Quay and is used as a private marina and receive cruise ships that are anchored off shore.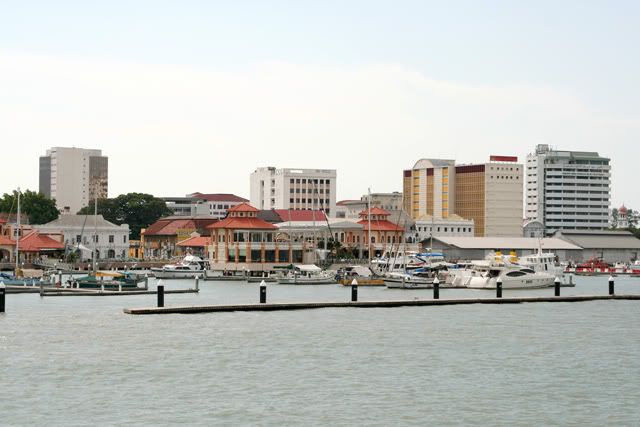 Ferries berthed at Weld Quay with Komtar Tower and Bukit Bendera in the background.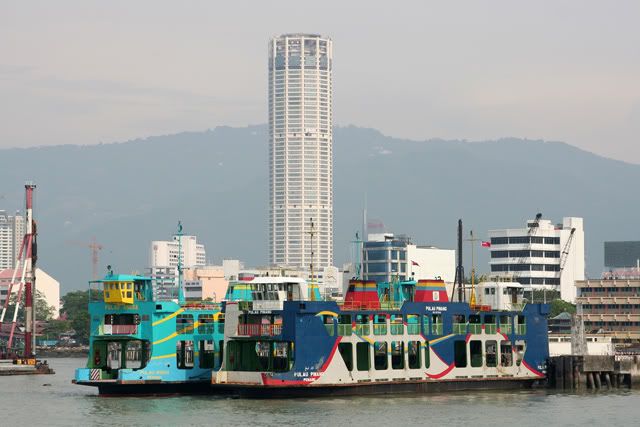 Safety gates on the passenger gate being locked as the boarding bridge is being lifted up.



View of the pier, where two ferries can be serviced simultaneously.



Upper deck of the ferry. The backrest of the seats could be tilted back and forth depending on the direction of travel. There is also a small snack counter selling tidbits and drinks for the 15 minute crossing.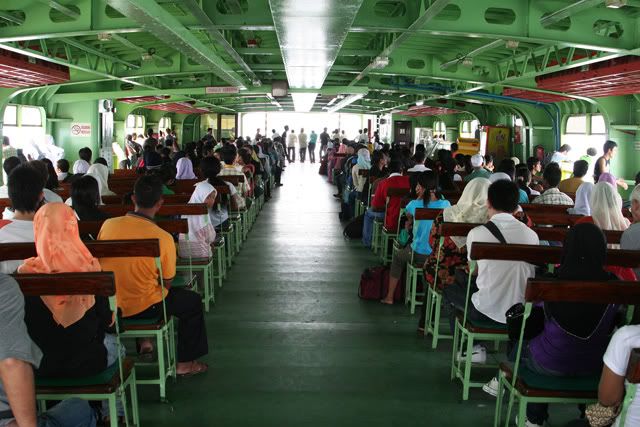 Lower deck of the ferry which accomodates vehicles. The upper and lower deck are linked by a steep and narrow staircase at both ends of the ferry.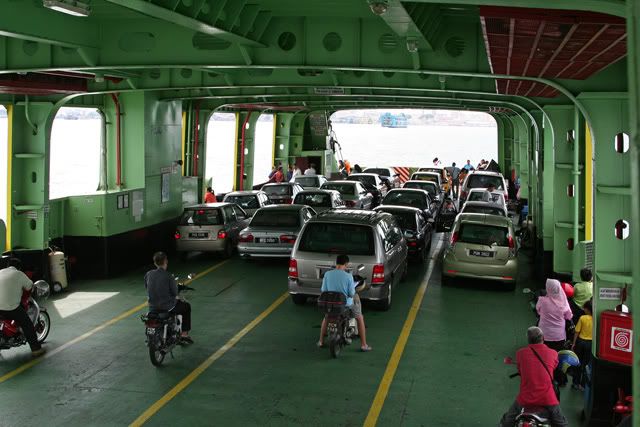 A weary pigeon hitches a ride on the ferry for the cross channel crossing and poses for the camera with the Penang bridge in the background.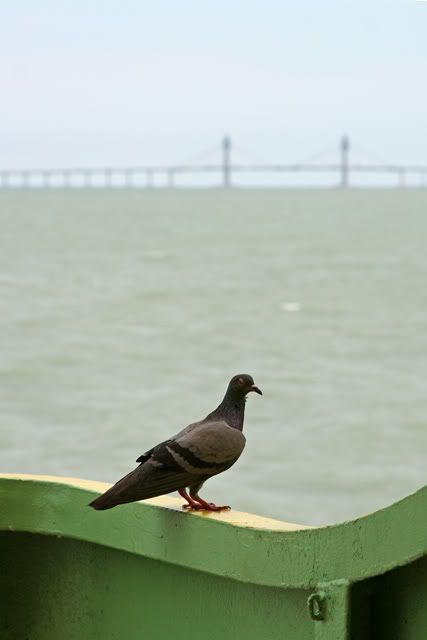 Sampans anchored besides Butterworth ferry terminal with huge oil storage containers belonging to Shell in the background.



For the three ferry rides that we had taken, we were 'fortunate' enough to be on board Pulau Rawa for all the rides.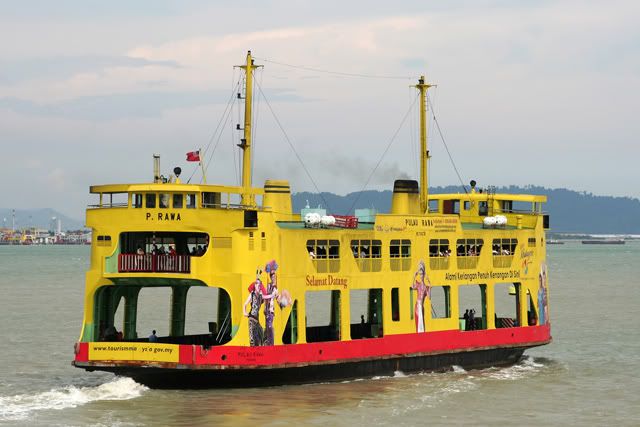 Next Post: Penang Buses and Butterworth Station