Penang Buses and Butterworth Station
Rapid Penang
Rapid Penang was set up on 31 Jul 07 with the aim of improving public transport in Penang. They have a fleet of 150 buses which comprises of 4 different types with varying lengths to better suit the route requirements.

Rapid Penang tickets are simple and fuss free, eliminating the need for fancy ticketing equipment.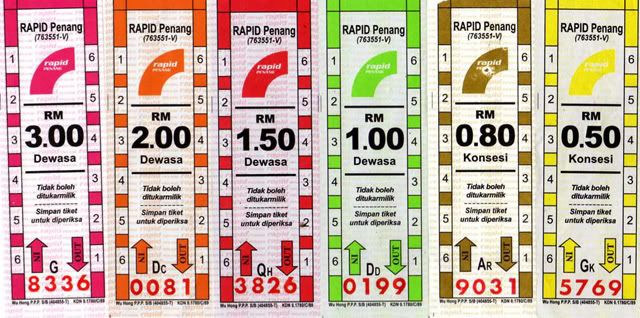 U307 operates to Batu Maung. Higer KLQ6108GQ. The Higers and Shen Longs are fitted with hard plastic seats without cushioning.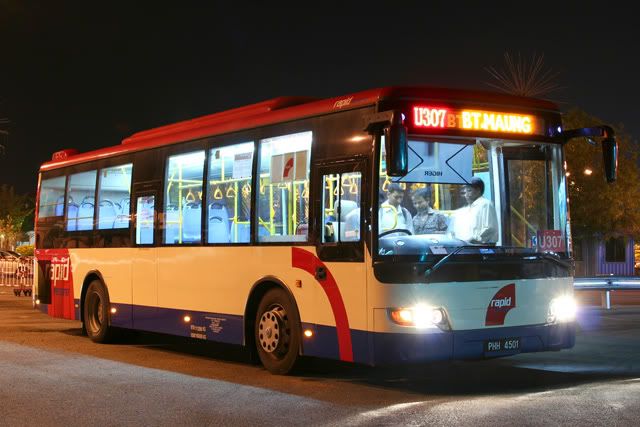 Dong Feng buses are the longest in the fleet at 12m and feature high back padded seats. Seen here waiting for passengers at Weld Quay.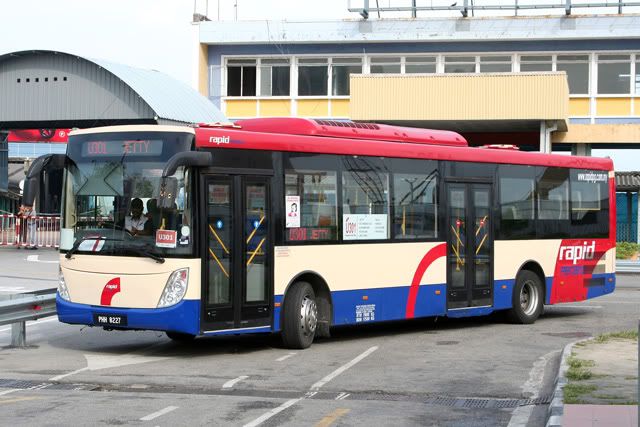 JAC midibuses are specially bodied by MTrans and have an additional exit at the back. They also have manual transmission instead, presumably to help it cope with the hilly routes better.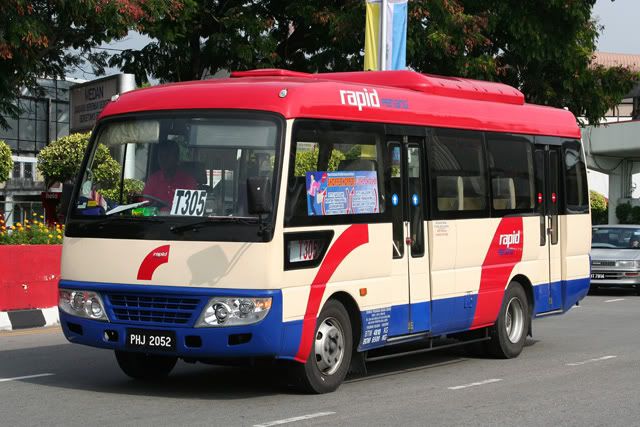 Other Stage Buses on Penang Island
The operations of the original operators have suffered a definite impact following the introduction of Rapid Penang.

KGN Hin now only operates one route from the original 3 to Teluk Bahang and Batu Ferringhi.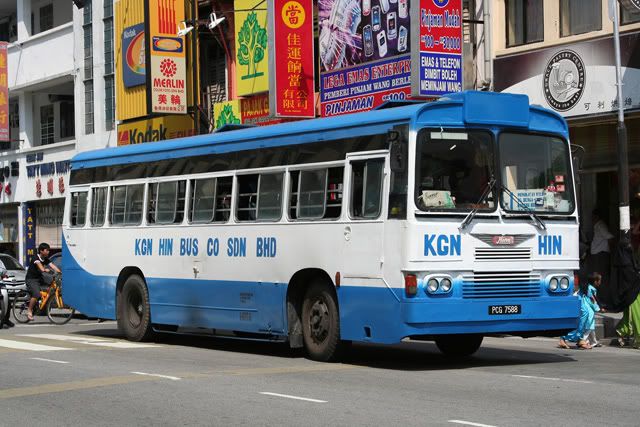 Stage Buses on Penang Mainland
A much larger number of other operators have survived on Penang mainland due to the limited coverage offered by Rapid Penang.

Butterworth terminal is only a paved area located under a flyover besides the ferry terminal. It is obviously in very bad condition with numerous potholes everywhere as well as and unorganised flow of passengers and buses alike. A new terminal had been built besides it but has yet to enter operation as food stalls are still being constructed.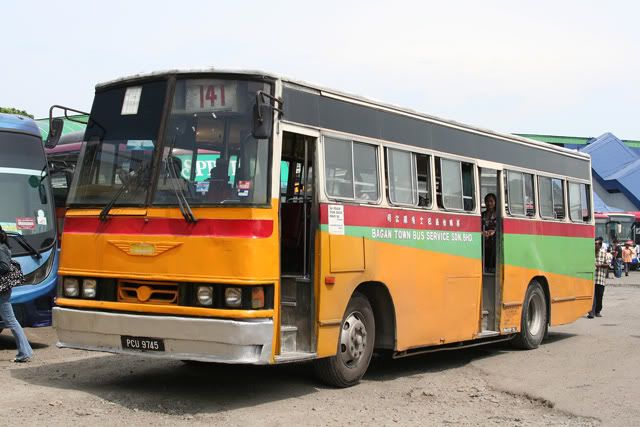 One feels like taking a step back in time with this bodywork and livery on this Federal Bus running route 232!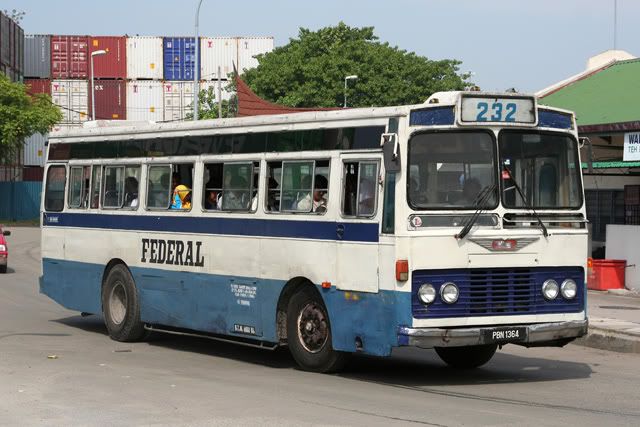 Bas Mini are also extinct on the island itself following the introduction of Rapid Penang. However, they could still be found in Butterworth, operating service 16 to Bukit Mertajam and service 616 to Seberang Jaya via Penang Megamall using a fleet of Optare Metroriders.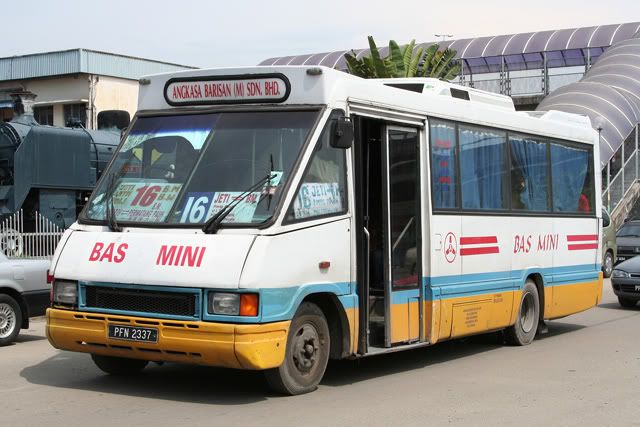 Butterworth Station
Butterworth Railway Station is located just besides the ferry and bus terminal. Passengers have to cross the active railway track to get to the station. The sign says "You Cross The Line At Your Own Risk". The flashing lights and chimes serve to reinforce the warning when a train is about to pass the crossing.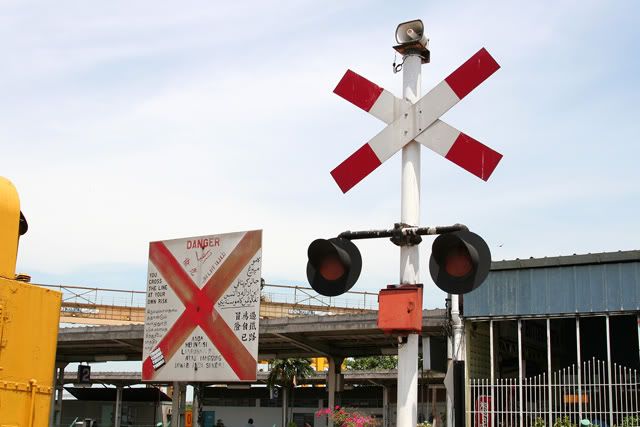 KTM Berhad has also preserved an old steam locomotive "Kuala Lumpur" outside the station.



As well as an old diesel electric locomotive used for shunting duties.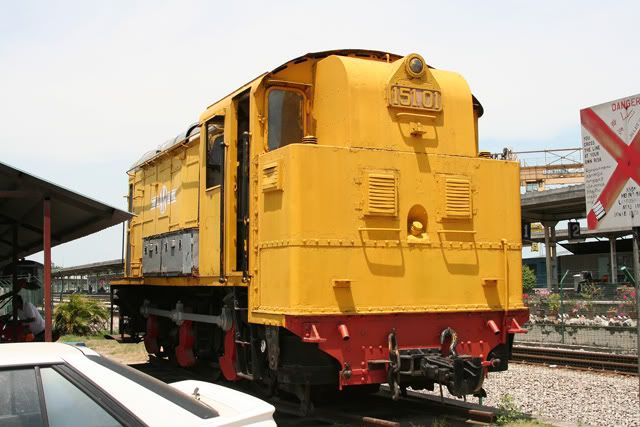 Next and Final Post: Highlights of AK6537