Highlights of AK6537
Date: Sunday, 06 Jul 08
Sector: Bayan Lepas Airport (PEN)-> Senai International Airport (JHB)
Aircraft: 9M-AHI, Airbus A320-216
Seat: 8A
Departure Gate: 6
Scheduled Departure Time: 2050 LT
Actual Departure Time: 2050 LT
Scheduled Arrival Time: 2150 LT
Actual Arrival Time: 2154 LT
Arrival Gate: 4

Following a fruitful spotting session at Butterworth Ferry Terminal on mainland Penang, we made the journey to the airport at 5pm after collecting our luggage deposited at our hotel earlier in the morning. Our final bus ride was on Rapid Penang 401E. 401E differs from its parent service U401 in the sense that an E prefix denotes that it is an Ekspres service that uses the Jelutong Expressway, but from the way it winds through Bayan Baru and detours into Queensbay Mall, the E might very well stand for Extended!

Cafe at the arrivals level where we had our final bowl of Asam Laksa for dinner before leaving Penang.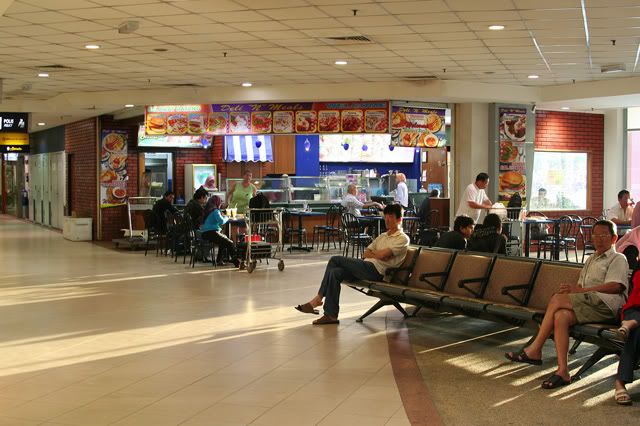 View of the arrivals level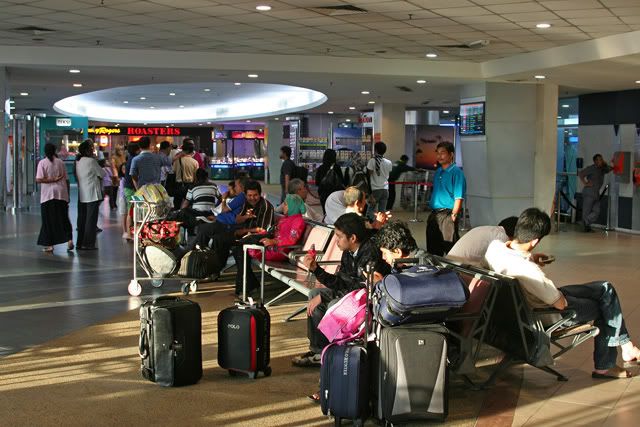 Penang departures level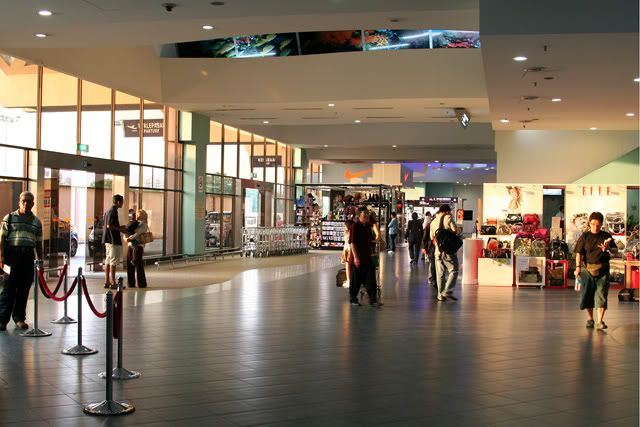 Souvenir Shops at departures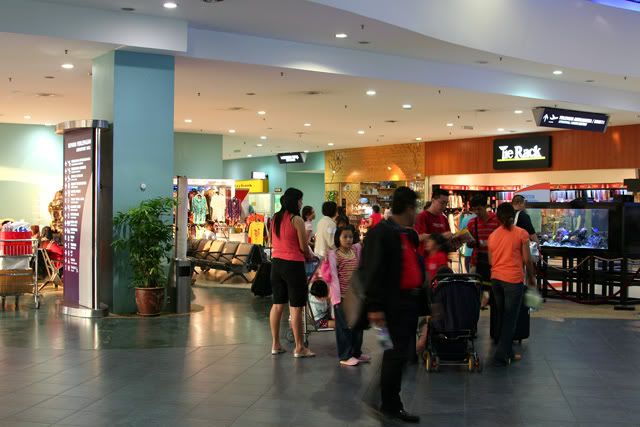 Cathay Pacific Silver Bullet B742F B-HIH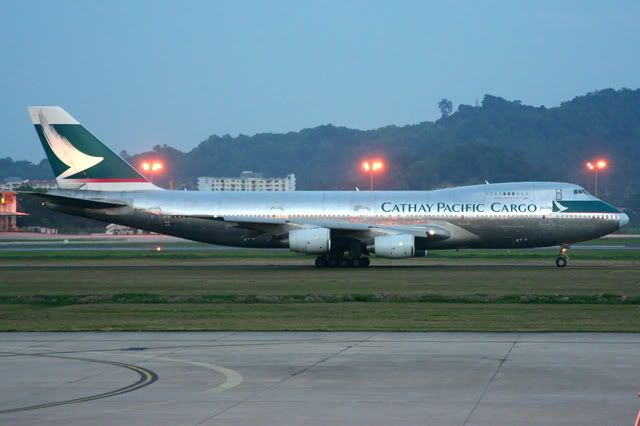 Restricted area of the departures level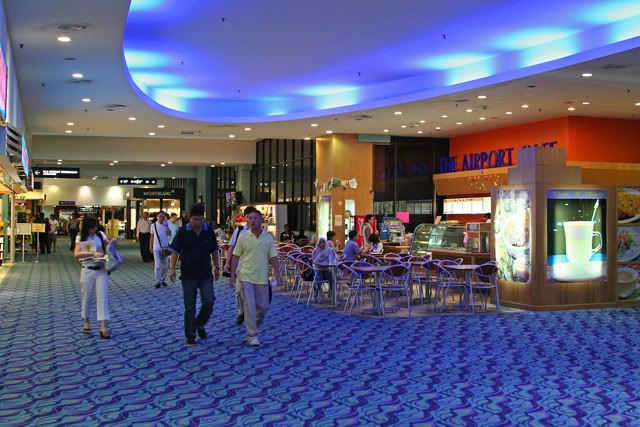 Ocean Theme carries on throughout the terminal in the form of ceiling murals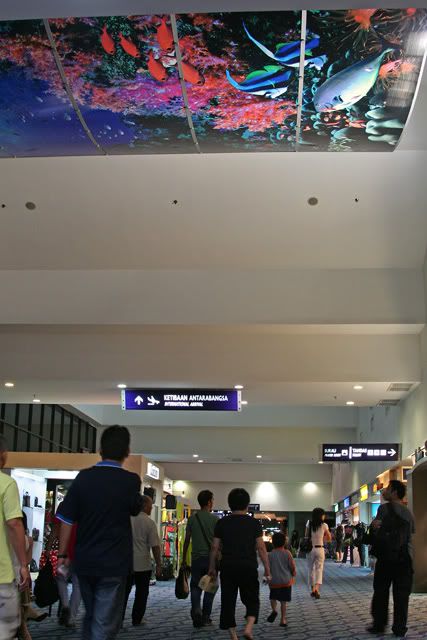 Gate area near Gate 6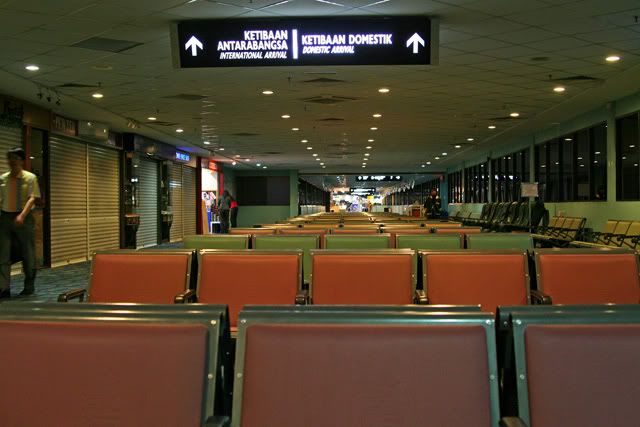 MasKargo B744F 9M-MPS that was parked besides our aircraft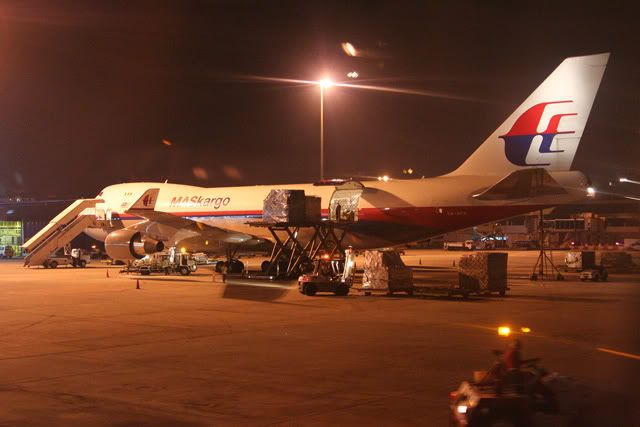 Penang Night Scene after takeoff from runway 04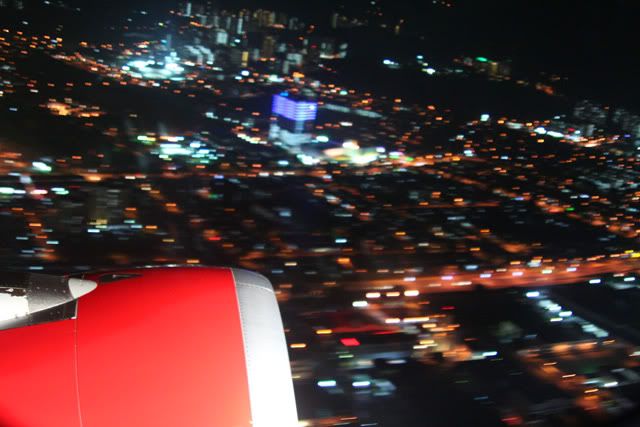 9M-AHI after arrival at Senai Airport and preparing to shut down for the night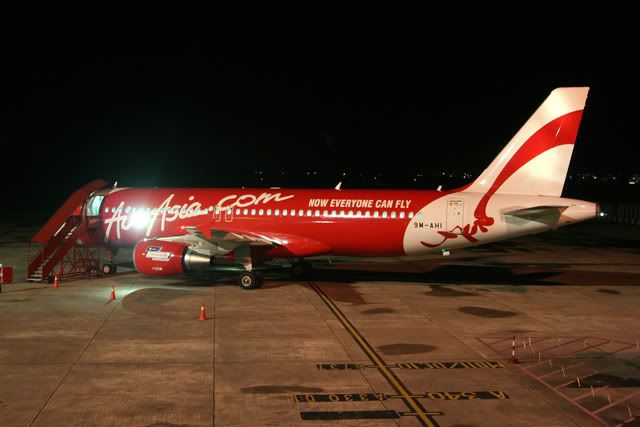 Senai Airport Ekspres to Kotaraya II terminal in the city operated by Causeway Link for RM8 per pax.