City Bayview Hotel and Around
City Bayview Hotel
Compared to the small hotel rooms which I have always gotten in Malaysia, the large room on the 15th floor which we got came as a surprise. It could comfortably fit the three of us with a lot more room to spare, a separate shower/bath in the toilet, and served a very decent buffet breakfast. Only gripes are that the card key lock is kind of tricky to use and rather few bus services pass by the hotel for its location in the city.

View from the lift lobby towards Butterworth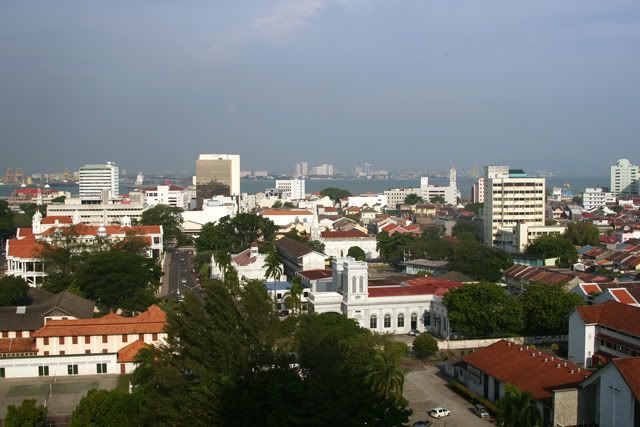 Sunrise Shots
We initially requested for a room facing the Penang bridge but had to made do with a room facing the sea instead. However, the view from our hotel room really was not bad after all as illustrated by these shots.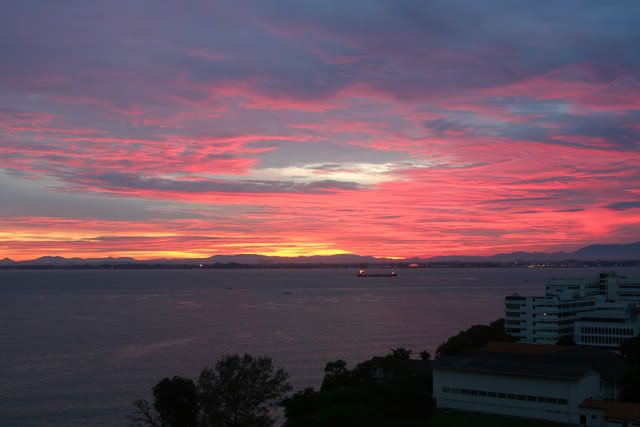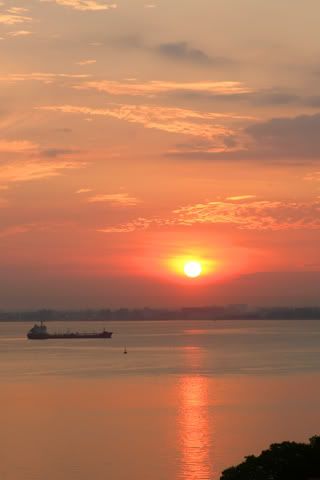 Nightlife
A street of pubs and entertainment outlets are located besides the hotel, thus it might help explain why the hotel is quite popular with Caucasians.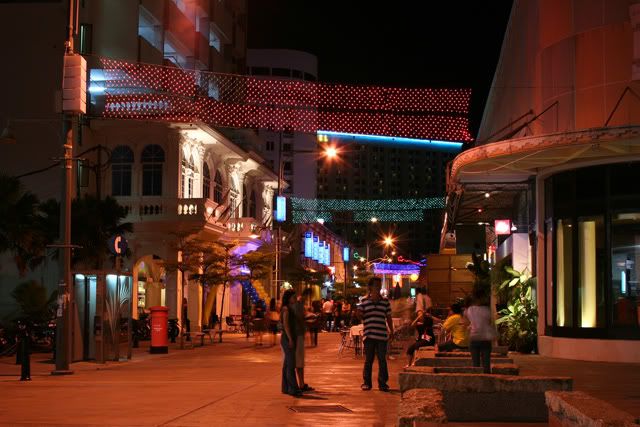 Eastern & Oriental Hotel Penang
The majestic Eastern & Oriental Hotel is just opposite our hotel and it is impossible to resist a night shot of this beautifully lit up building!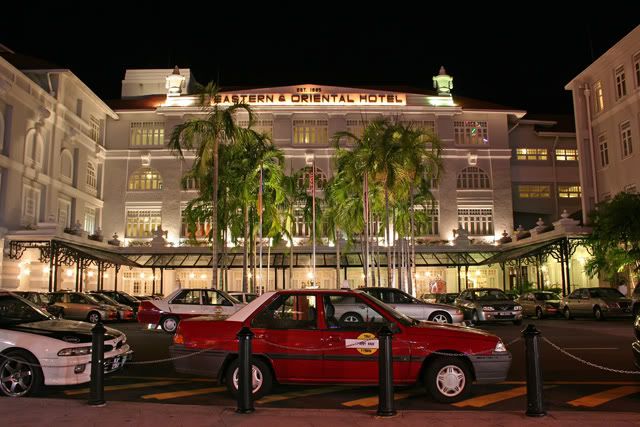 Fort Cornwallis
To our disappointment, Fort Cornwallis which was used for the defense of Penang during the British colonial rule has been turned into a theme park of sort with staff wearing period costumes offering fancy side attractions in the compound. Needless to say, there was an admission charge and we decided that a shot of the entrance with its drawbridge would suffice. It would definitely be better if it was preserved in its original state as an open attraction such as the Portuguese Fort in Melaka.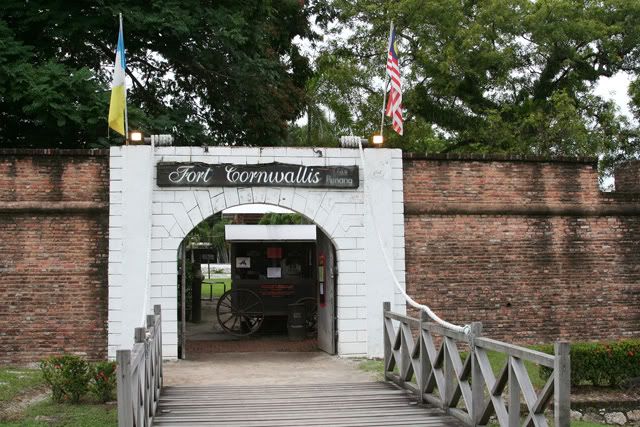 Next Post: Komtar etc.