Wawoo Temple, Yong-in
Day 4

Located in the midst of the Yunwha Mountain, the temple is famous for preserving the first wooden reclining Buddha in the world.

A large brass Buddha head with a large pond greet visitors at the entrance to the park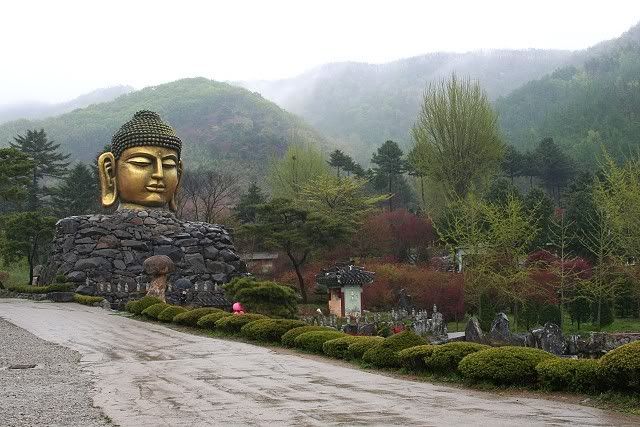 Numerous Buddha figurines line the side of the pond.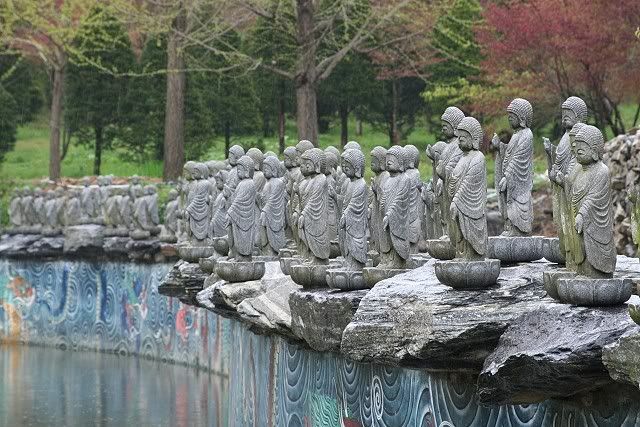 Traditional stone pagodas can be found around the temple.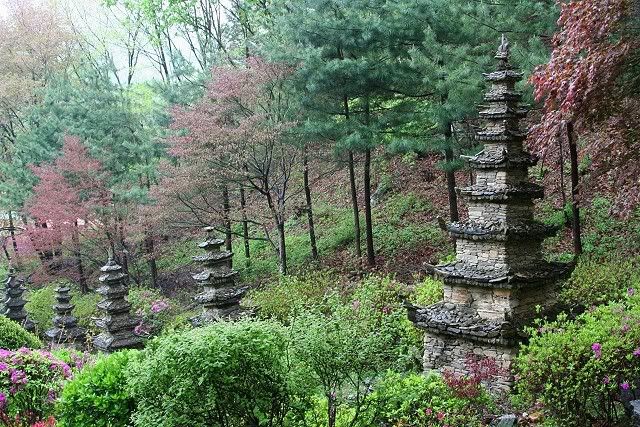 Unique conical pagodas.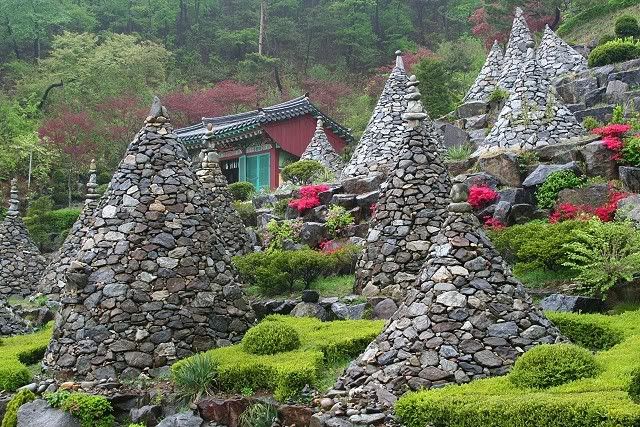 Lush greenery adds to the serenity of the temple compound.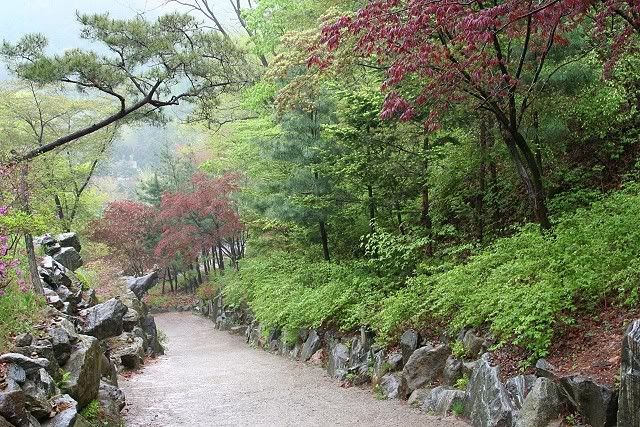 The "Unification Bell" which was rang to signify the start of the 1988 Olympic Games in Seoul is kept in the temple as well.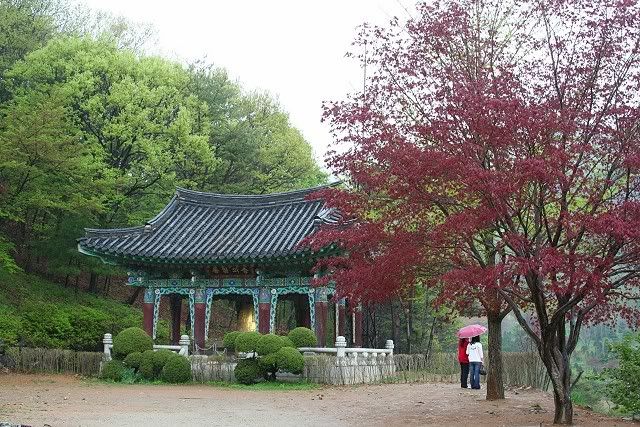 An owl and owlet with some weirdly designed buildings in the background.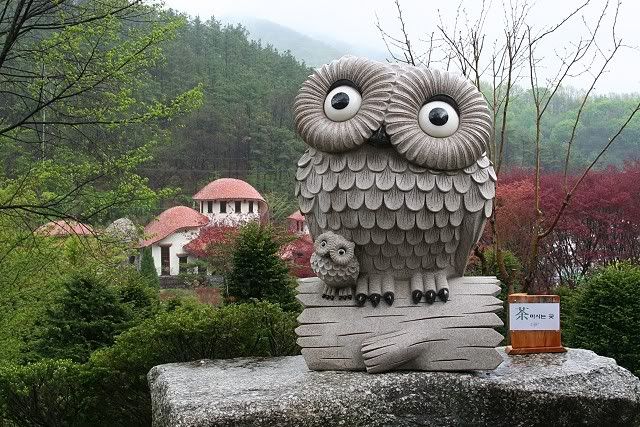 A general sense of tranquility could be felt within the temple compound.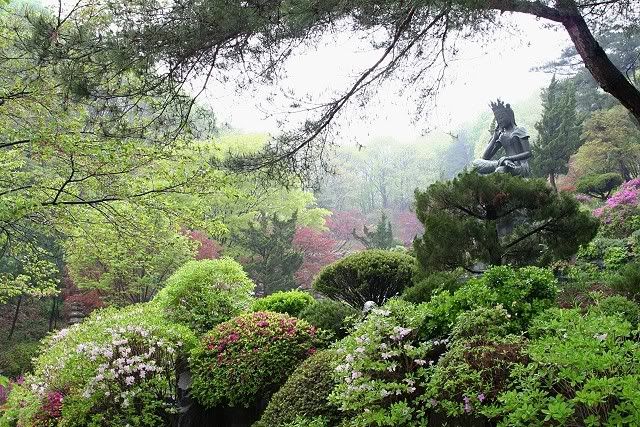 Next Post: Sorak Daemyung Resort