Sorak Daemyung Resort, Sorak
Day 4

The best hotel which we stayed in throughout the trip. Each room was like an apartment, and consisted of a kitchenette and 2 bedrooms, of which one is the usual hotel bed and the other is a 'tatami' style bed with a heated wooden floor. The room tariff that was stated in the room showed it to be a whooping 315,000 won per night, or approximately S$526.

The hotel is fully self-contained and even has a fully stocked supermarket.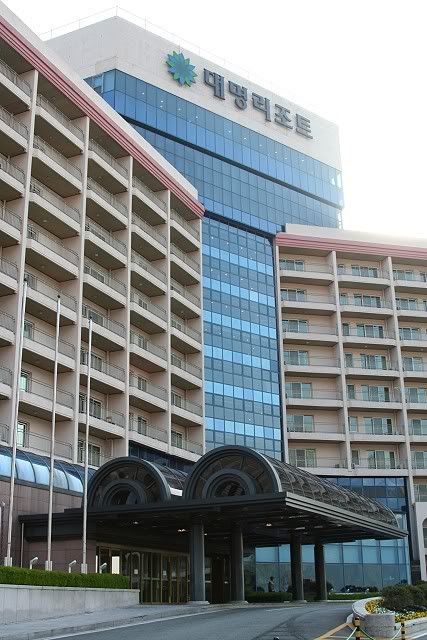 Did some cooking of instant noodles & dumplings. The gas cooker was extremely hard to start, and the whole apartment reeked of gas with countless tries before it finally started.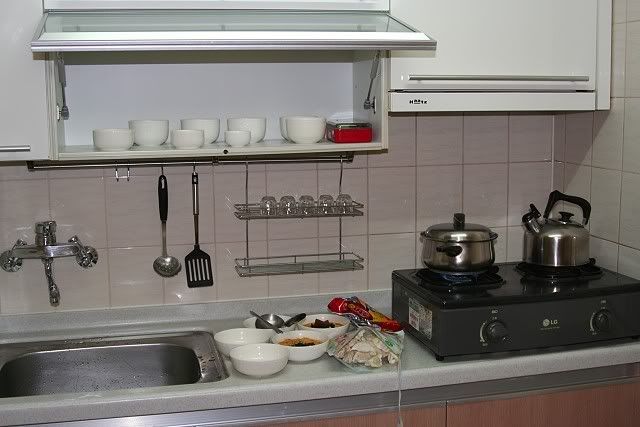 Window view of the surrounding mountain range the next morning. Clear and sunny weather =)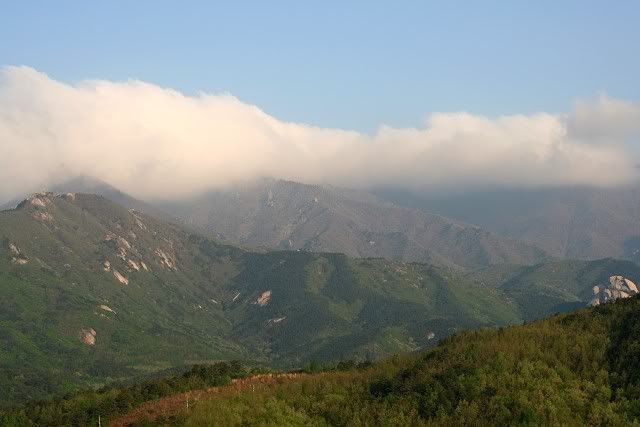 Next Post: Mt Sorak National Park