Sokcho & Jeongdongjin
Day 5

Sokcho
Sockho is a bustling port city facing the East Sea, and is famous for its fish market. The stalls are located right next to the waterfront where the fishing boats are docked.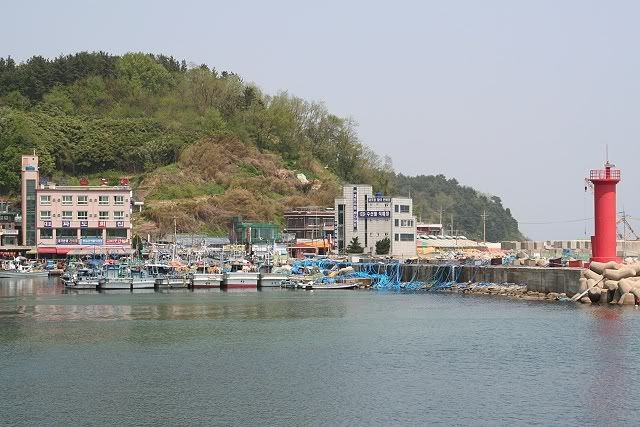 Gangneung
Moving further south, we board a Korail train for a short 15mins journey to Jeongdongjin.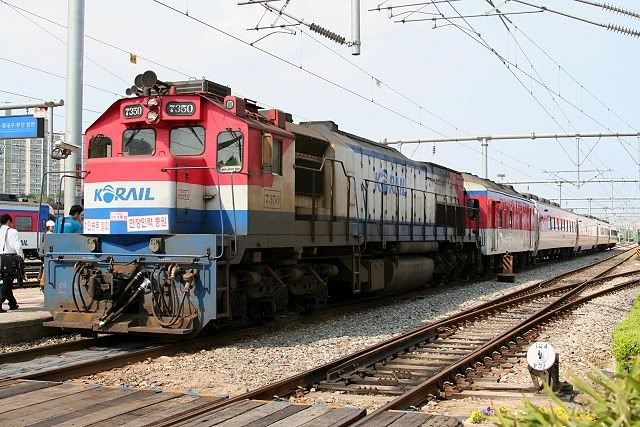 The Mugunghwa class of train service denotes that it is an express train service that will skip several stops along the way.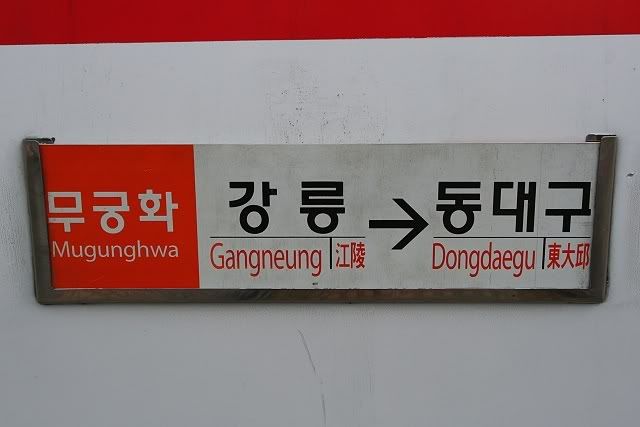 Interior of the train carriage. Old, but very clean.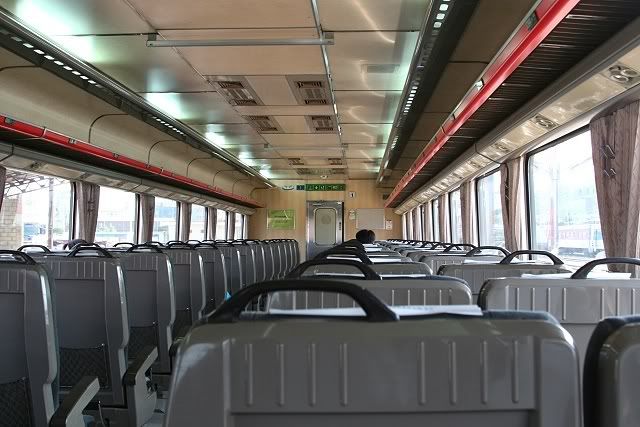 Comfortable and wide seats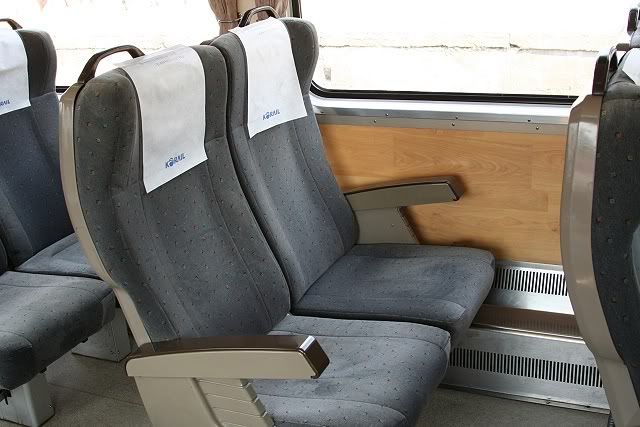 The journey passes by the East Sea coastline.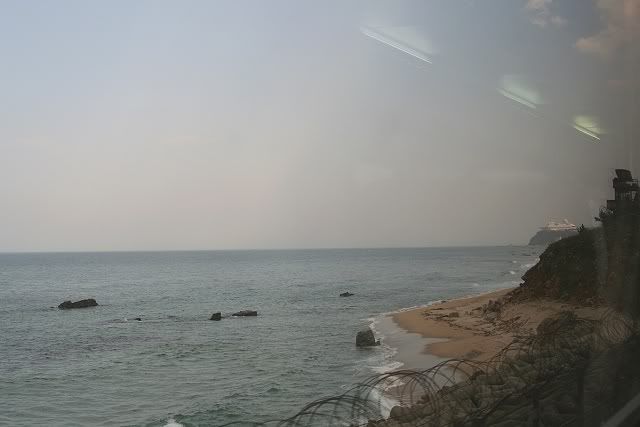 Jeongdongjin station is the nearest train station to the beach in the world, and this is recognised in the Guiness Book of Records.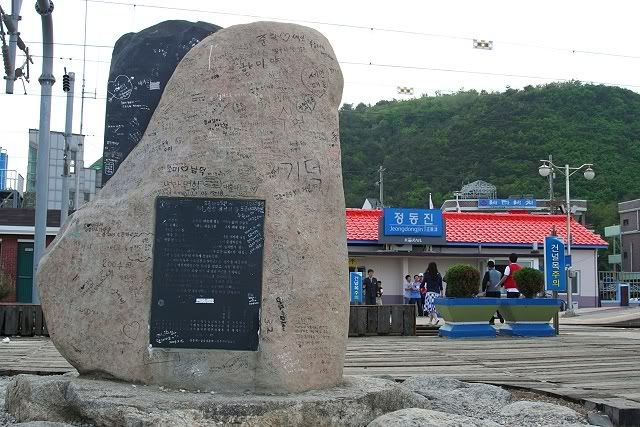 The beach is famous for its magnificent sunrise. The 'abandoned' cruise liner and clipper in the background form part of a themed restaurant.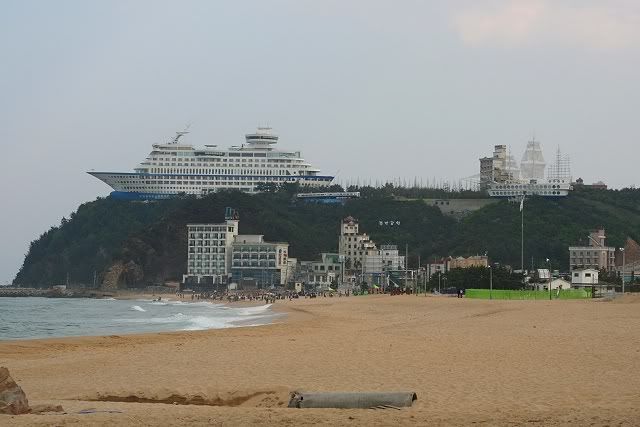 The sand in the hourglass takes 1yr to fall through completely. A ceremony is held at midnight on the last day of the year annually to rotate the hourglass.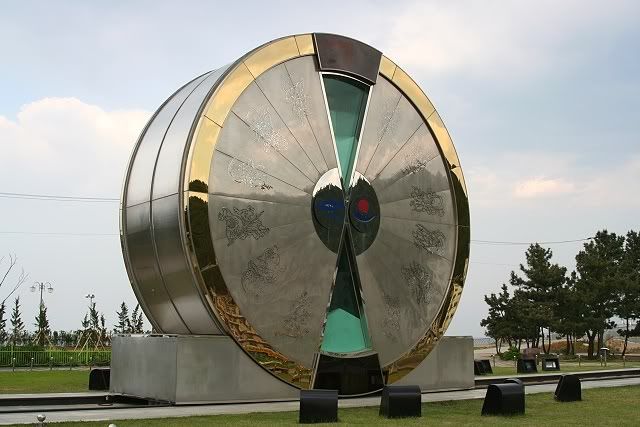 Next Post: Chungju Lake, Danyang