Seoul Metro, Seoul
Day 6

The Metro is one of the most convenient ways to get around Seoul, as it is very easy to find a station entrance in the city. Moreover, the coverage stretches from Incheon in the west (where the International Airport is located) to Suwon in the south. Trains are frequent and well maintained, the only downside being that most of the announcements and signs are in Korean.

Typical "hole-in-the-ground" station entrance. A station has up to 8 exits, of which only 1-2 are wheelchair friendly with stair-lifts or lifts.



Underground retail outlets.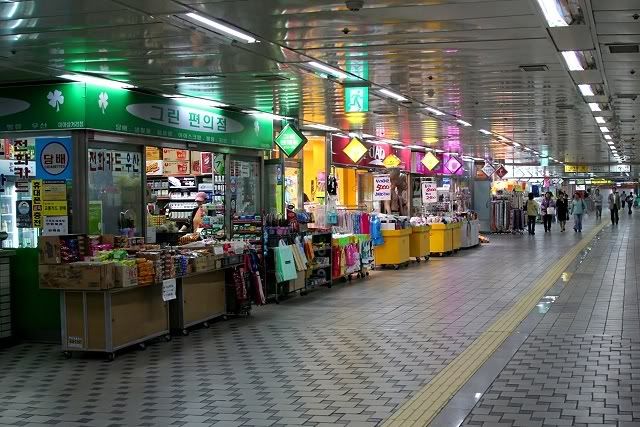 Ticket/information counter. The personnel on duty speak very little English, but as the English station names sound very close to the Korean pronounciation, it isn't much of a hassle buying the required ticket. Tickets start from 1000 won (S$1.67) and are distance based. I still couldn't understand why the guide maps available have English titles in front and only Korean station names on the map.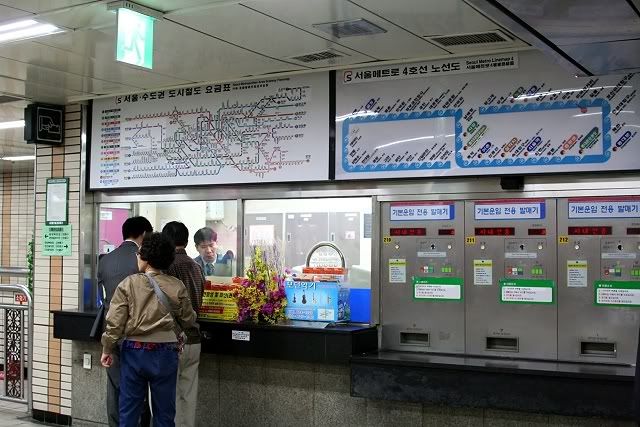 Ticket turnstiles. The single trip ticket is a small, yellow disposable cardboard ticket with a magnetic strip at the back. Similarly, there is a contactless system similar to our ez-link system for frequent users.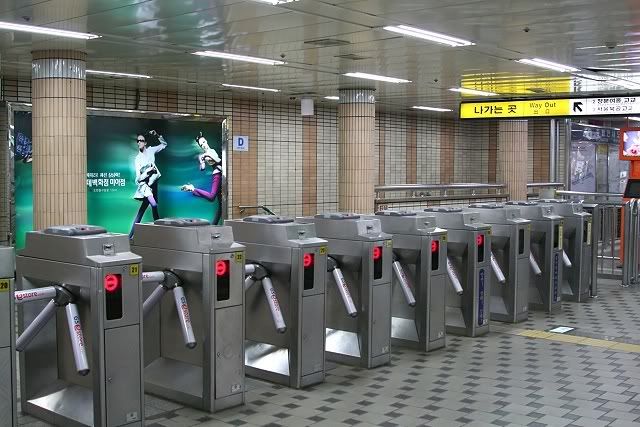 Platform area. Unfortunately, the LED screen that shows the destination & estimated arrival time are in Korean as well. Seoul Metro is also beginning to install platform screen doors at the busier stations.



Station signs are in Korean, English and another Korean script. By some coincidence, most of the alternate Korean station names look like Chinese words and are pronounced as chinese, such as this.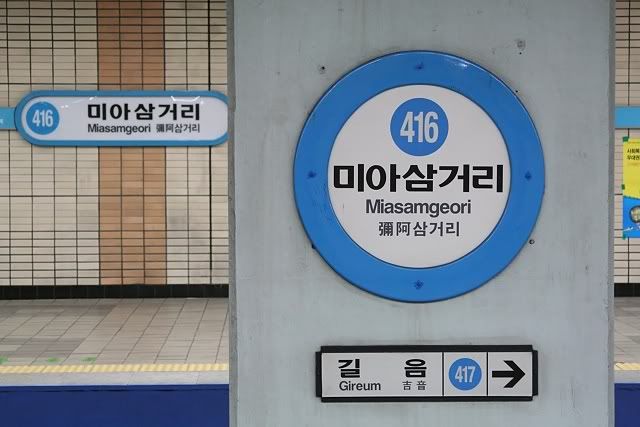 The design of the train carriages are a bit dated, even though the manufacturer plate states that the train was built in 2001.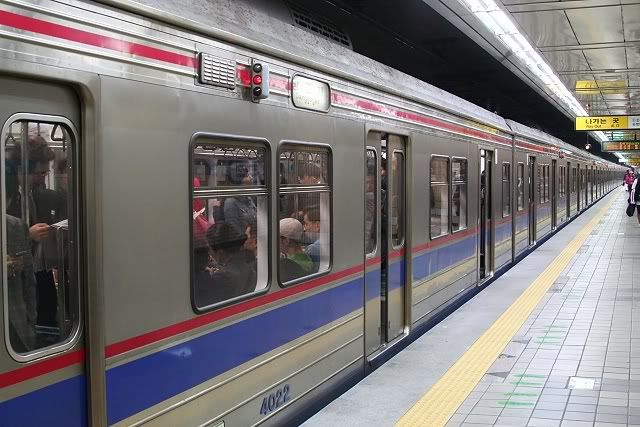 Very wide and bright carriage. I particularly like the placement of the hand holds to the side of the train as it encourages passengers to move in without fearing the hand holds constantly smashing against the sides of their heads. The seats are made of stainless steel for easy maintenance and durability. There are also LED displays located in the carriage to show which side of the train to exit to.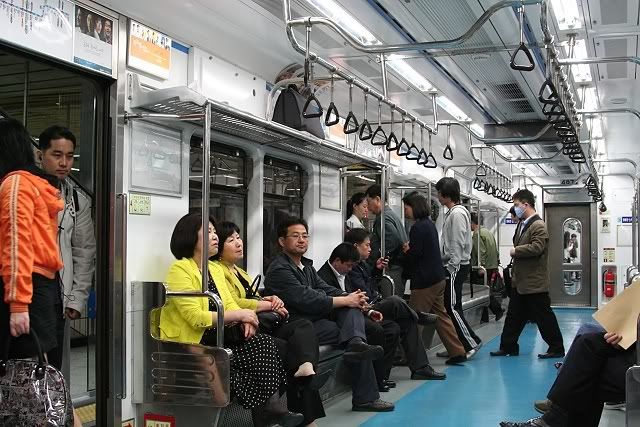 Next Post: Namsan Hanok Village, Seoul