Seongsan Ilchubong, Jeju
Day 3

Seongsan Ilchubong, or Sunrise Peak, is one of the 360 parasitic volcanoes in Jeju and is located at the eastern tip of the island. The main draw is climbing up a slope that leads up to the crater at the top of the volcano, and the views are said to be stunning when done at sunrise.

Entrance to the park. A LED display at the ticket counter shows the sunrise time for the day in both Korean & Chinese.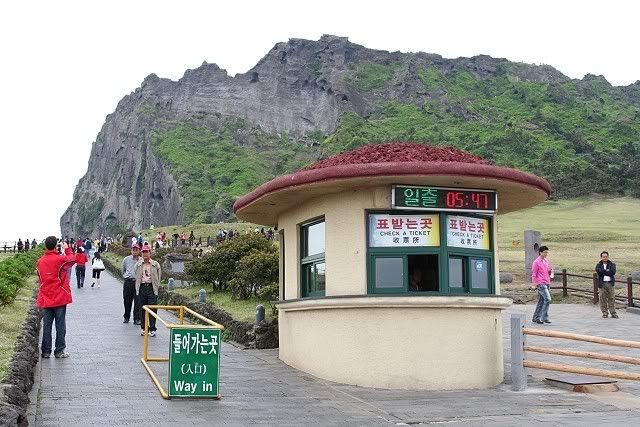 The trail is made up of cobbled stones.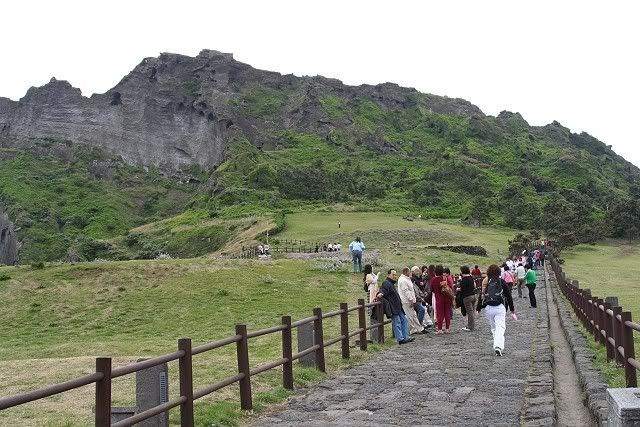 View of the township below, Seongsanpo or "Fortress Mountain Port". Part of this rock face is replicated in the Flora Korea! bus advertisment in Singapore, albeit with more flowers.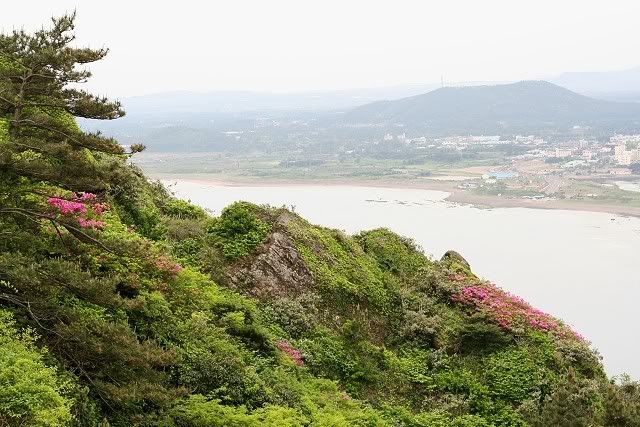 A wall shows the sunrise timing for every day of the year.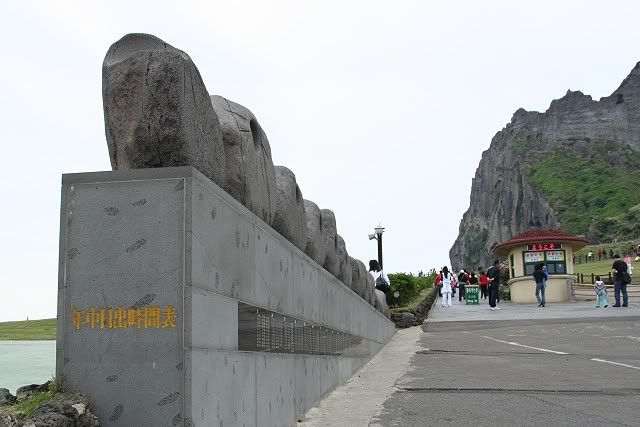 Introducing "Dolharubang", or simply Stone Grandfather. He is the guardian deity of Jeju and can be seen everywhere on the island. As for visitors such as me, I personally just find him very cute =)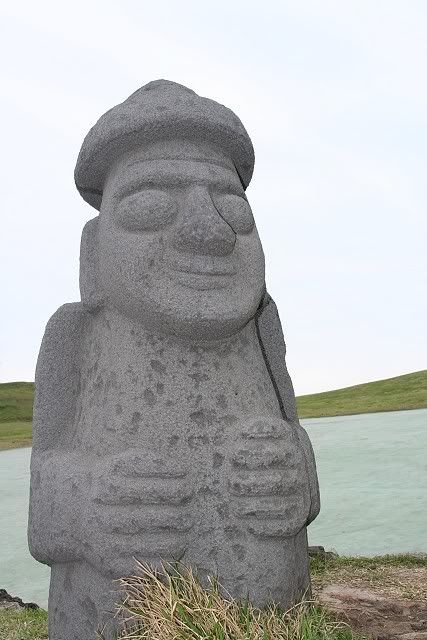 A row of grandfathers standing guard and welcoming visitors to one of the most important attractions in Jeju.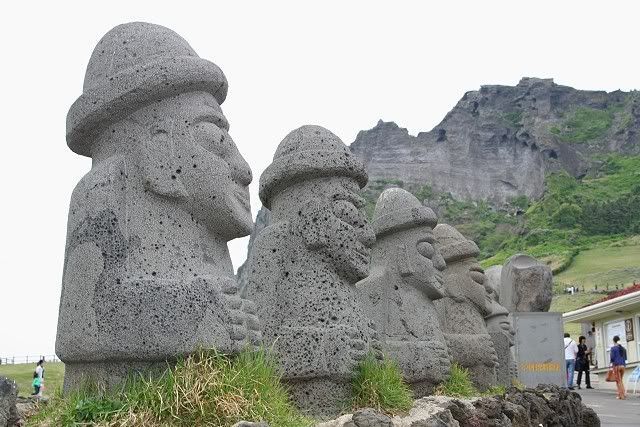 Commercialisation in the form of local specialities stores & photo shops.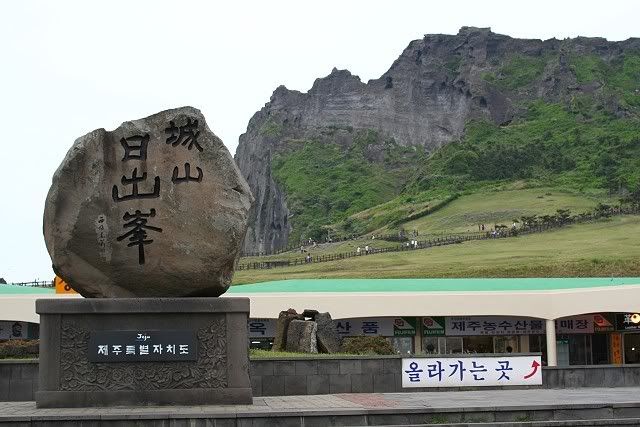 Next Post:Cheonjiyeon Falls, Jeju