Perennial Attractions, Everland
Day 6 - Everland (Cont'd)

European Adventure
Signpost near Carnival Square.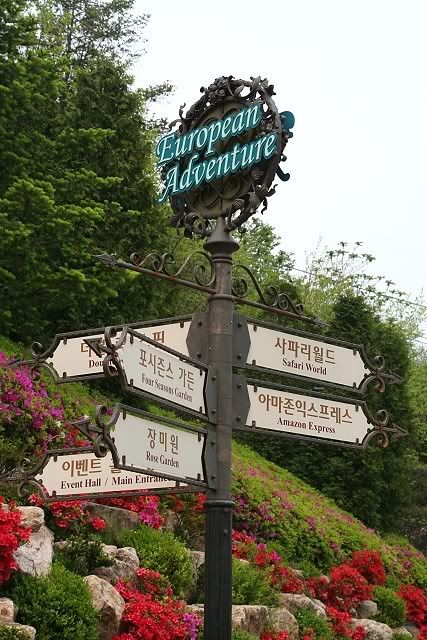 Mystery Mansion where visitors zap 'ghosts' while moving along a track with laser guns. Definitely not scary.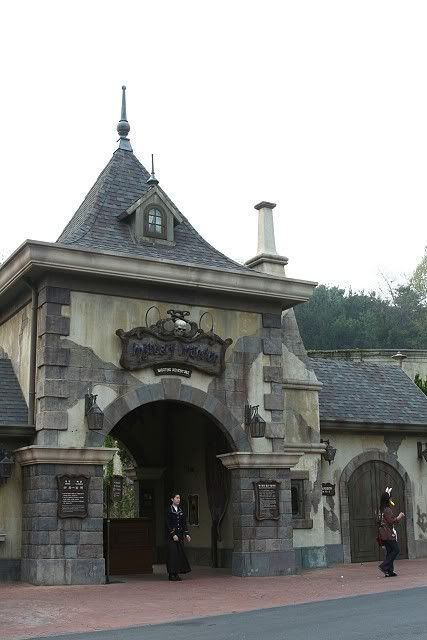 Skyway
There are 2 Skyways or chair-lifts located in the park, and they connect the lower area with the upper area. A trip on the Skyway is considered as a ride.

The busier & longer Skyway connects European Adventure with American Adventure. The queue is amazingly long due to the huge number of school children.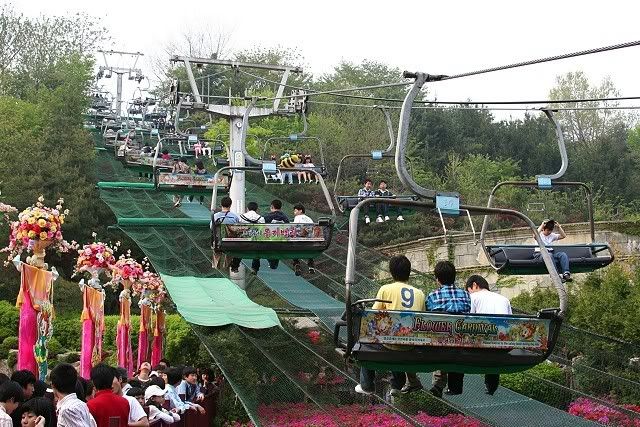 A preserved Pontiac at the upper station =)



American Adventure
Adrenaline-pumping attractions such as roller-coasters are located in this zone. One of the most exciting rides in the park, the Double Rock Spin as its name implies spins visitors around once they are launched into the air. Not for the faint-hearted.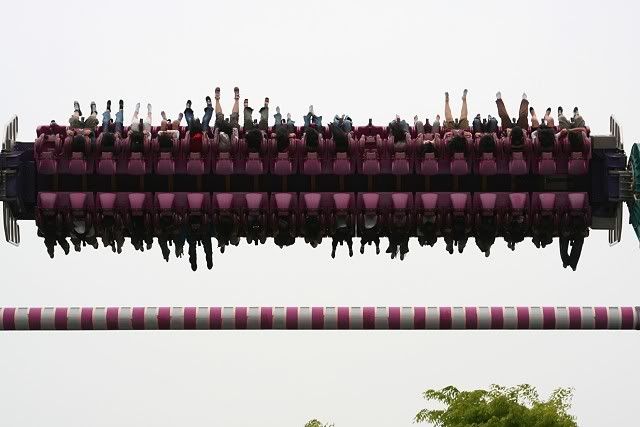 Waiting times between 40-70 mins are common at popular rides.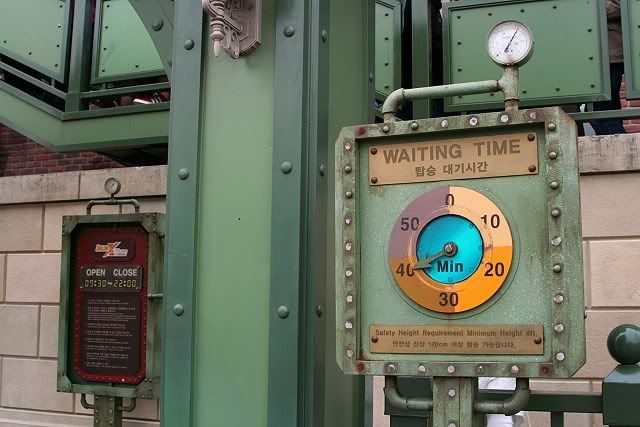 Aesop's Village
This zone houses most of the children's rides and have brightly coloured structures & buildings.
A restaurant that serves both Western & Korean meals.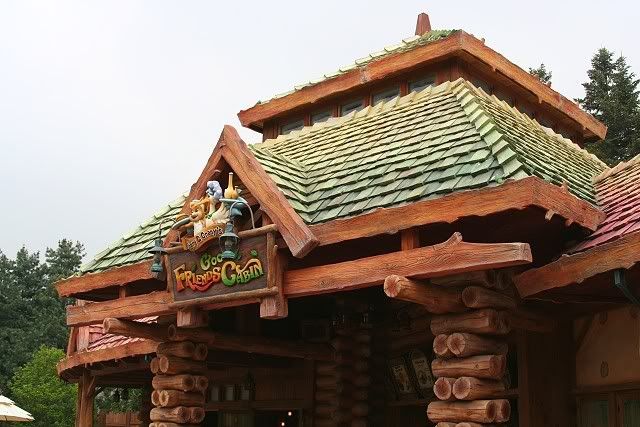 Display cabinets stating the price and a sample of the meal.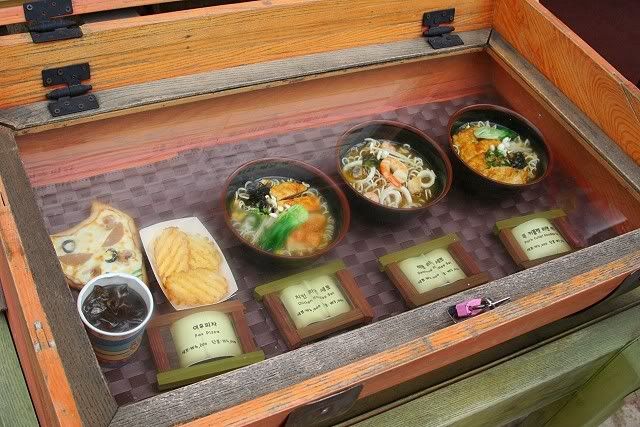 Flying Rescue, where the carriages take turns to drop down a small distance.



Global Fair
Global Fair is the main entrance to the theme park and houses a number of gift shops.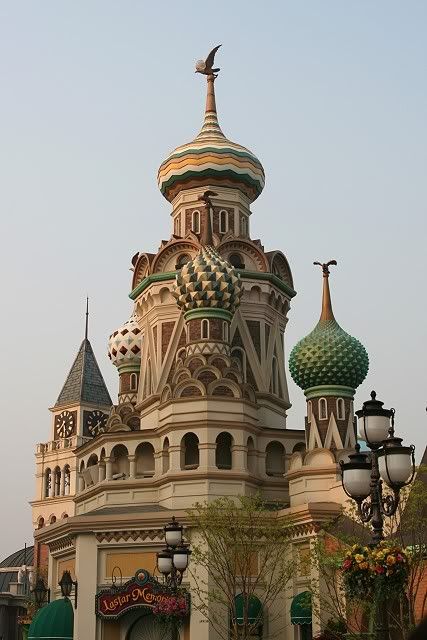 A popular photography location.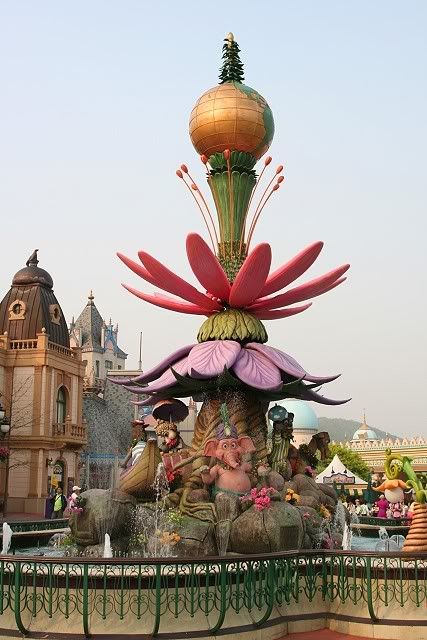 A final look at Everland as we prepare to head to Seoul.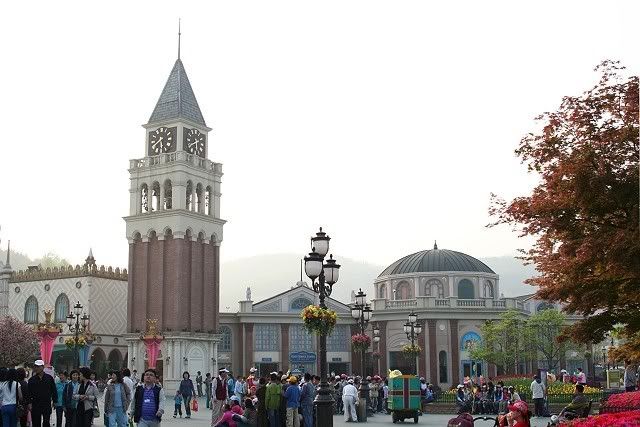 Next Post: Seoul Metro, Seoul