Of Villages & Rocks , Jeju
Day 3

Seongeup Folk Village

Seongeup is a protected cultural area demarcated by the Korean government, and as such, visitors could still view traditional thatched houses.



Jeju pork is rather famous in Korea and commands a high premium in many restaurants. It is often grilled on the spot and eaten with vegetables with accompanying sauce. One of the reasons behind the great taste is that it feeds on a diet of human faecal matter. As such, pig stys are integrated with open-air toilets in traditional villages on the island.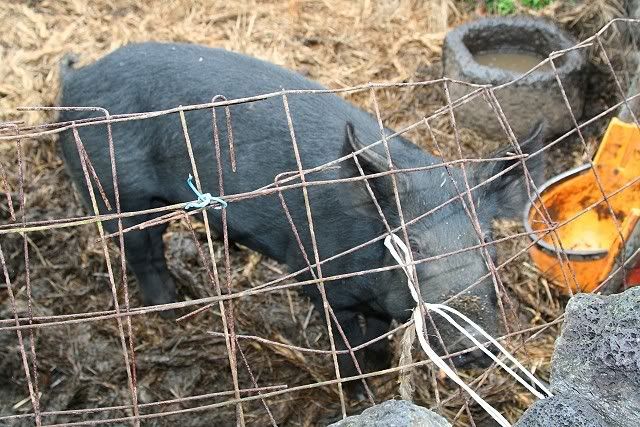 Oedolgae Rock

As Jeju is a basaltic volcano island, the land adruptly ends in high & steep lava cliffs at most parts of the island.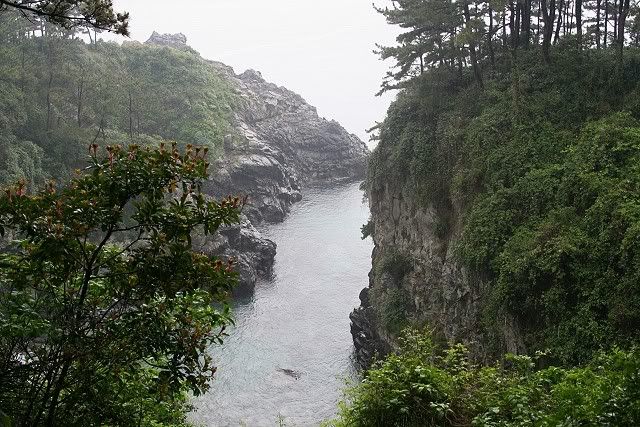 Legend has it that a general had disguised the rock to look like a giant military general in the later Goryeo dynasty to scare off invading Mongolian troops.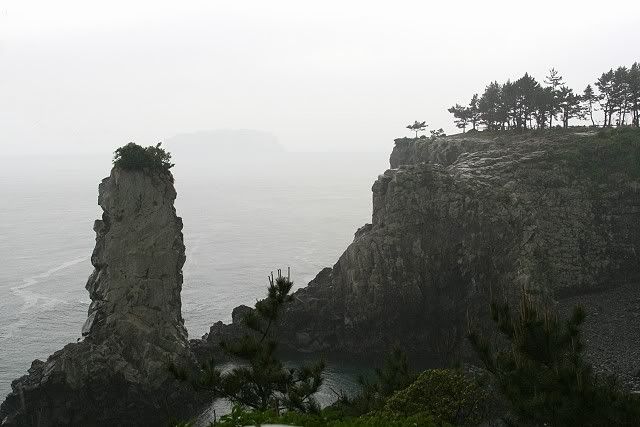 Yongduam Rock

An unusual lava rock formation at the northern coast of Jeju Island that looks like a dragon with an open mouth.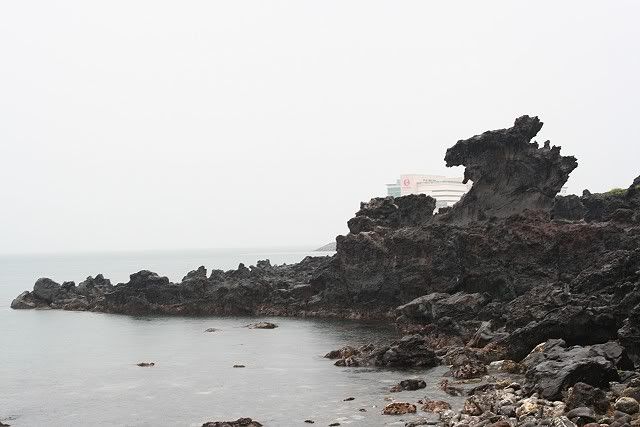 Yet another innovative use of the Stone Grandfathers - this time as a barrier. I guess no driver in a right mind would want to crash into the respected and revered guardian dieties!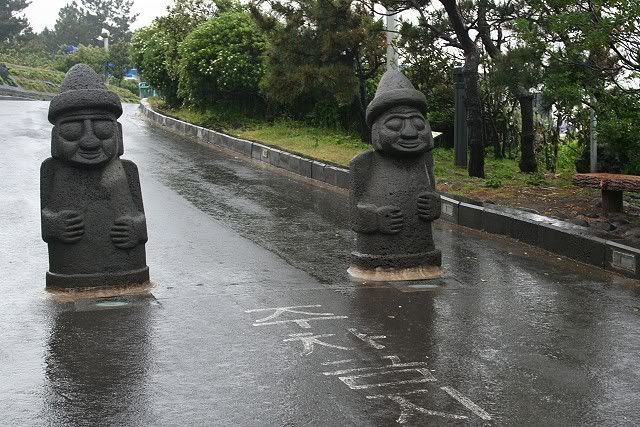 Jejumok Gwanaji

This complex used to be the centre of Jeju's politics, administration and culture during the Goryeo and Josron dynasty. It is located just opposite of the hotel which I stayed in, Robero Hotel.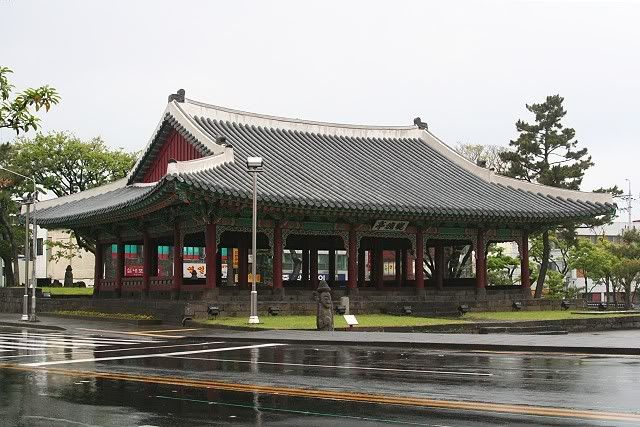 Next Post:Highlights of OZ8906