Mt Sorak National Park, Sorak
Day 5

A statue featuring an endangered species of bear native to the Gangwon-do region stands guard at the entrance to the park. Due to the white patch it has around its neck, it has earned several nicknames such as "Nike Bear" as the tick resembles the Nike symbol.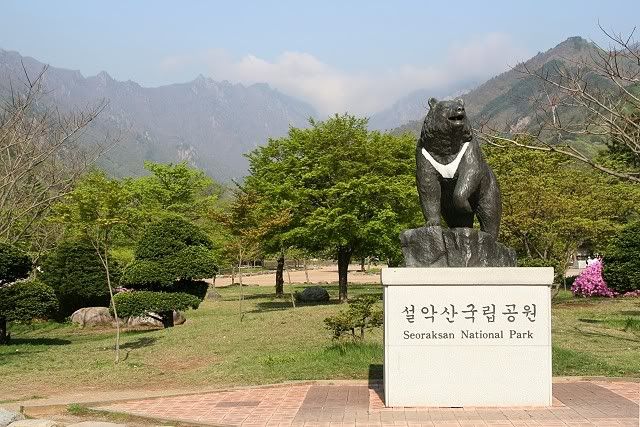 Close-up of the statue.



Following which, we started a long hike to see the Nine Dragons Waterfall, or Piryong'okp'o in Korean. A valley still shrouded in the early morning mist.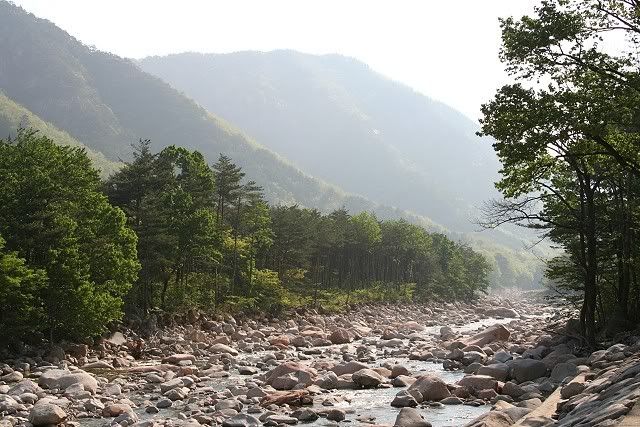 The waterfall proved to be a disappointment. The clarity of the water aside, it was hard to even imagine how its name came about.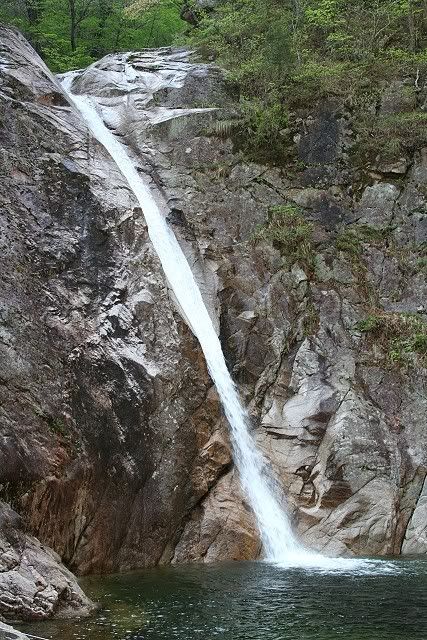 In all, we walked 2.4km one way, or 4.8km in total.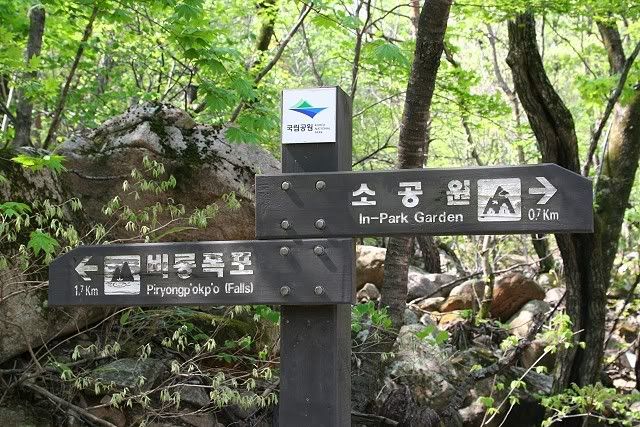 A 1.1km long cable car links the park entrance with the peak.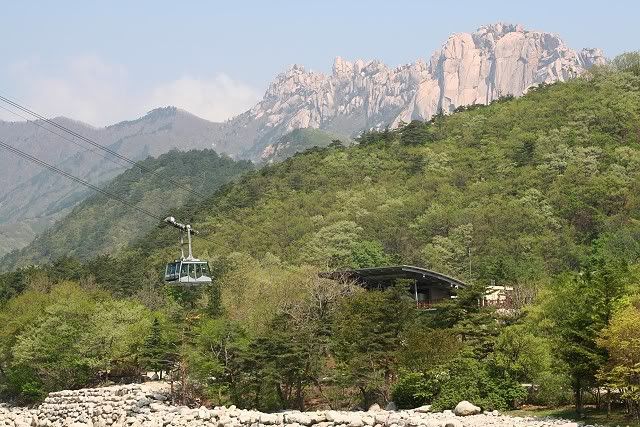 The other main attraction of Mt Sorak is a temple called Sinheungsa, which is famous for its bronze outdoor seated Buddha.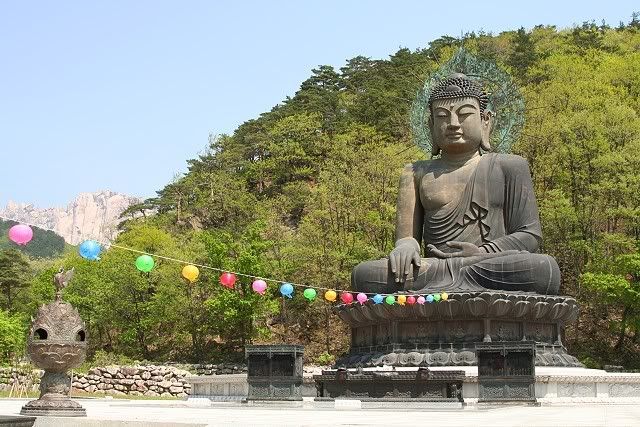 Actual temple compound. The park was swarmed with school children enjoying their week long spring break.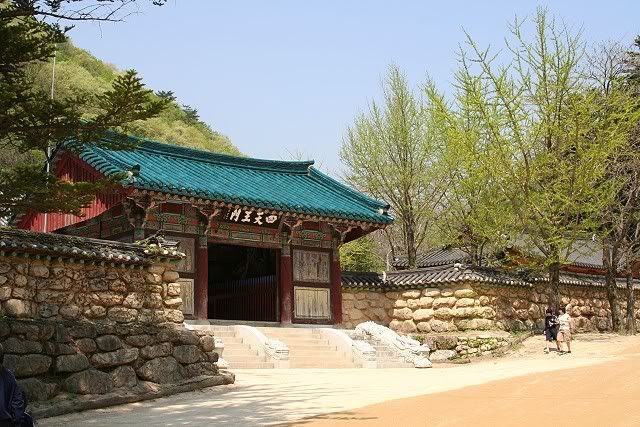 Next Post: Routemaster in Sorak?!