Insadong & Sinchon, Seoul
Day 2

Insadong
After a ginseng chicken lunch, we proceeded to a shopping district known as Insadong. This street is known to be very popular with western tourists as it sells a number of both cultural & antique articles. However, most of the shops actually sell fashionable clothes & accessories instead.

Street scene of Insadong.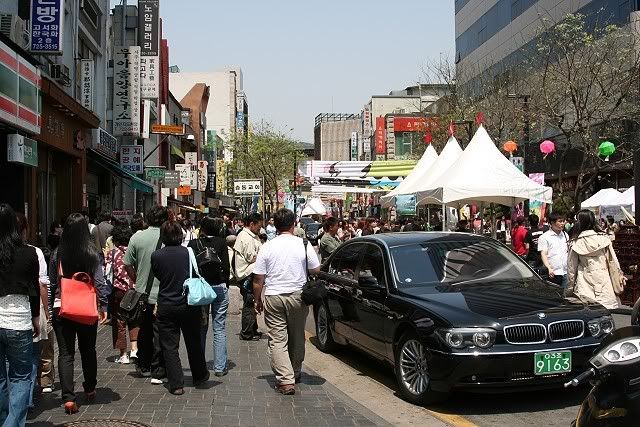 A map and introduction plaque mounted near the start of the street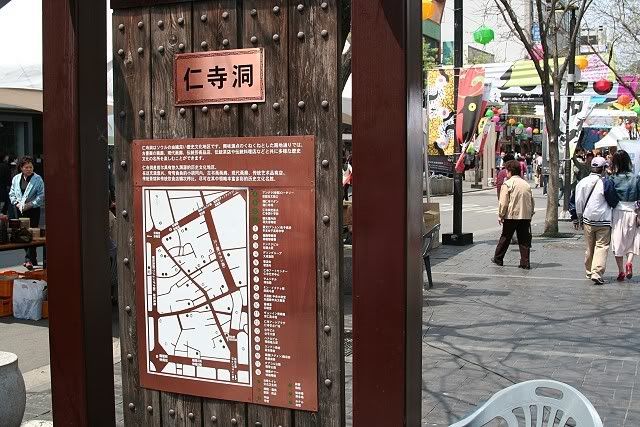 An annual cultural performance attracted a number of onlookers and serious photographers touting large cameras (no, I'm not one of them!)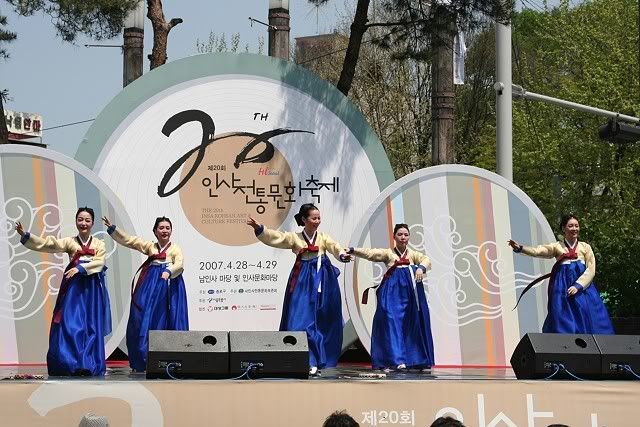 One of the performance troops for the show had this colourful truck parked by the stage.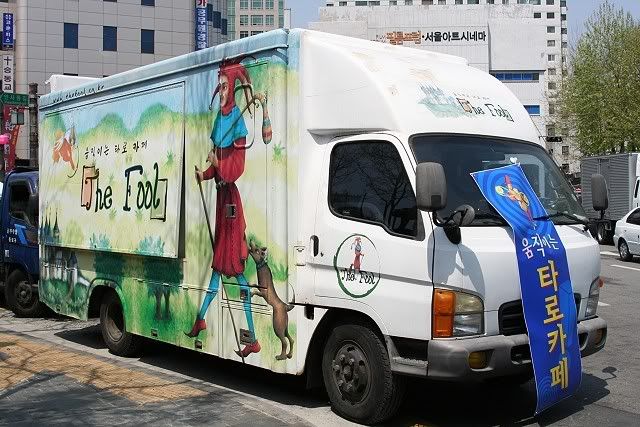 I was very surprised to see feeder buses (denoted by the green livery) running through the middle of the shopping street! This is considering that the parallel main road and bus stops are no more than 200m away.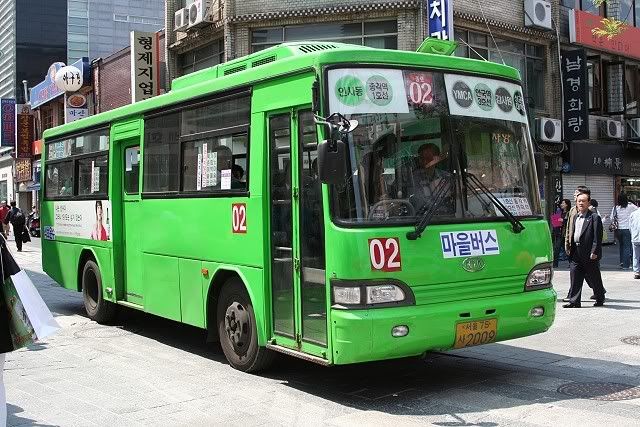 Sinchon
After which, we proceeded to Sinchon for more shopping. This district sells exclusively young female clothings & accessories due to the presence of a major women's university in the area. It is said that the female undergraduates spend time to look as pretty as they could to attract the males in order to guarentee a good marriage.

A large, modern railway station serves as the landmark to this area. The railway station is connected to a new 5 storey shopping mall.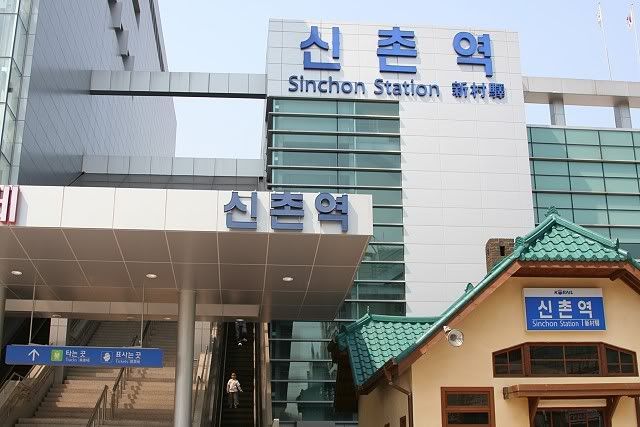 View of the shopping area.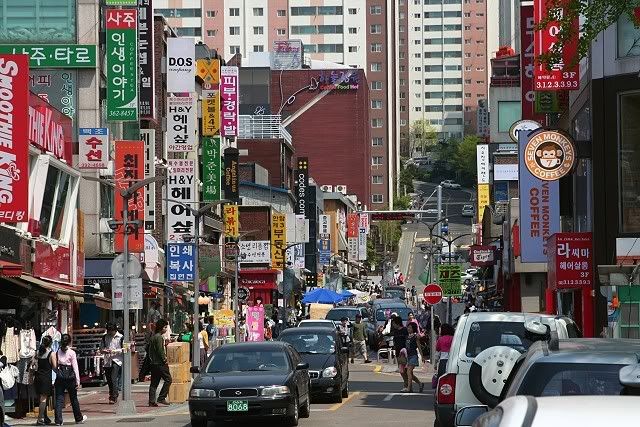 Some European-influenced buildings at the other end of the district.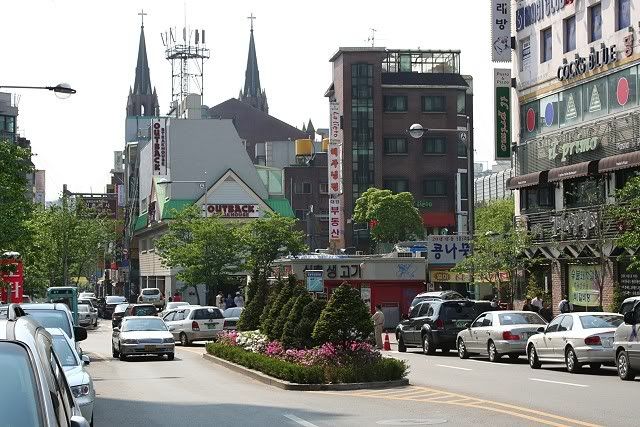 As males have nothing to look & buy in this exclusively feminine district, I went hunting for buses instead as we were given 2hrs to shop. Korean companies have a weird way of advertising:- They parked fully stickered coaches around the city as "mobile billboards". This bus in particular advertises for plastic surgery - something which the undergraduates that throng the area would dream of undergoing!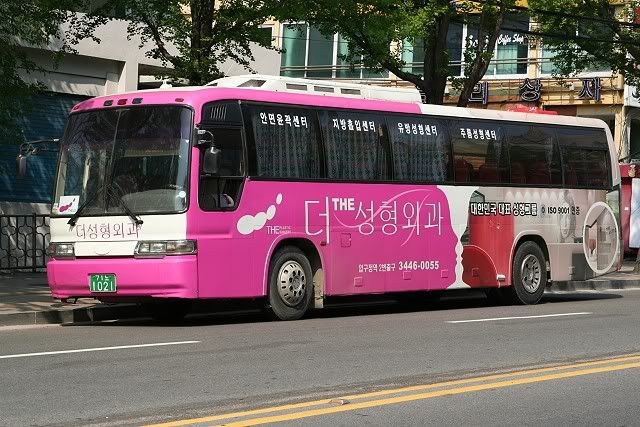 Next Post: Highlights of OZ8947