Hwaseong Fortress, Suwon
Day 4

Hwaseong Fortress is a UNESCO site and is a well preserved Joseon Dynasty fortress in the downtown area of Suwon.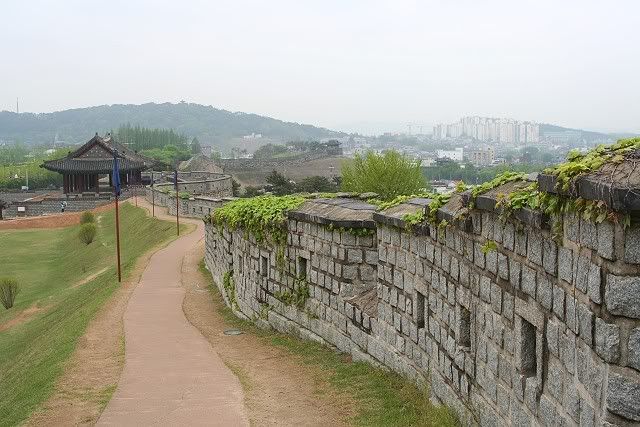 Large, round guard towers built of stone and oven-baked bricks.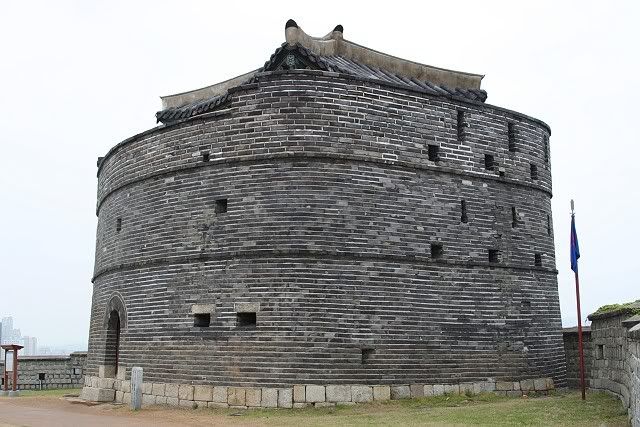 Looking through the old portholes at modern downtown Suwon.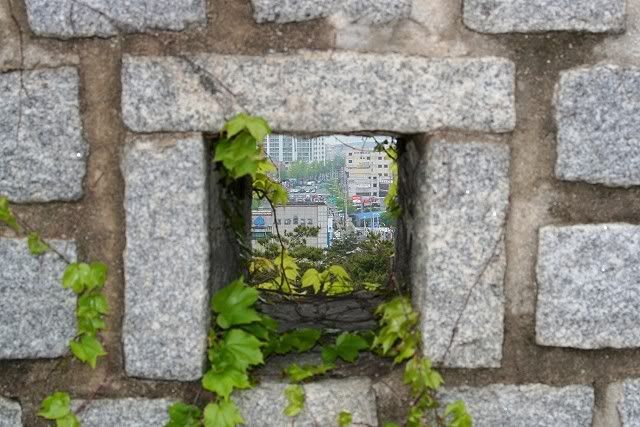 These decorated trams bring tourists for a ride around the fortress walls.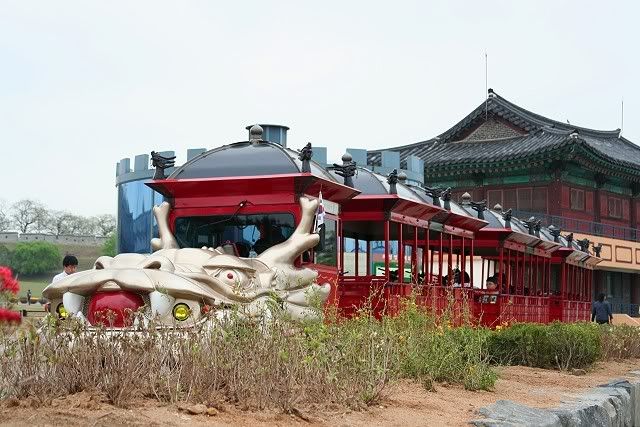 Next Post: Waawoo Temple, Yong-In