Highlights of OZ8947
Day 2

Flight: OZ8947
Date: Sunday, 29 Apr 07
Sector: Seoul-Gimpo -> Jeju International
Aircraft: HL7745, Airbus A320-232
Scheduled Departure Time: 1845 LT
Arrival Time: 1926 LT

Popularly known as Honeymoon Island or Hawaii of the Orient, Jeju-do is a volcanic island located to the south of the Korean peninsula. Besides being the filming location for a number of Korean dramas such as Jewel in the Palace, the locals had also developed their own unique culture and way of life. Korean Air and Asiana Airlines are the main carriers on the lucrative Seoul-Jeju route, with each airline having half-hourly departures throughout the day.

I was stopped at security after my bag was being scanned and a team of 5 security personnel approached me and my bag. One of them held a strange buzzing device which he moved around inside my bag after I was instructed to open it, as the other 4 armed security guards looked on. After which, I was asked a question in Korean which I couldn't understand. At this juncture, my tour guide intervened and conversed with the security personnel in Korean, before translating in Mandarin that they thought that my camera was actually a bomb. Being naturally surprised, I was speechless as the security personnel motioned for my passport to note do. Following which, they apologized for the inconvenience caused with a slight bow.

Approach into Jeju Airport. The island's tallest peak, Mt Hallasan can be seen in the background.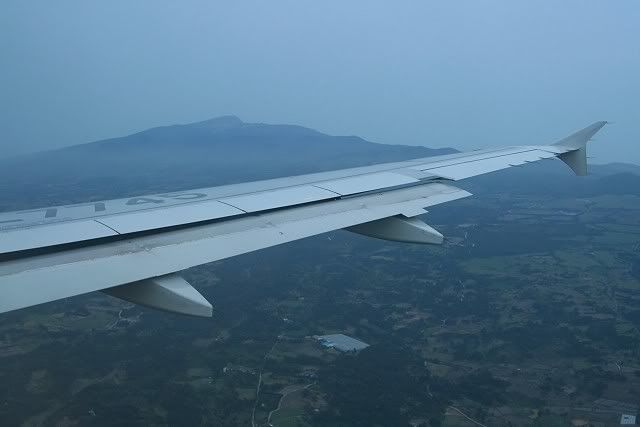 On short finals. Jeju City, which is right next to the airport.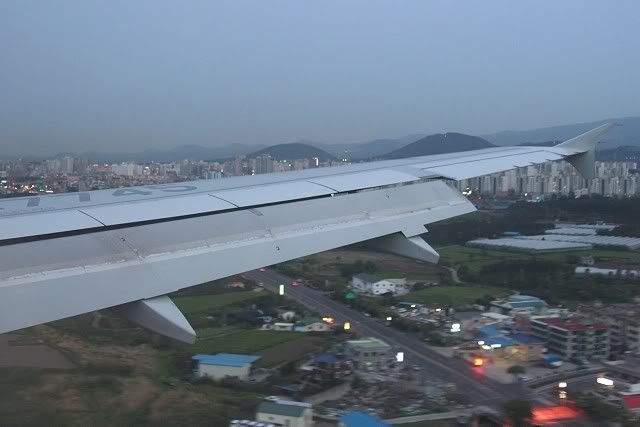 We alighted at a remote gate due to overcrowding and were taken by a shuttle bus to the main terminal building.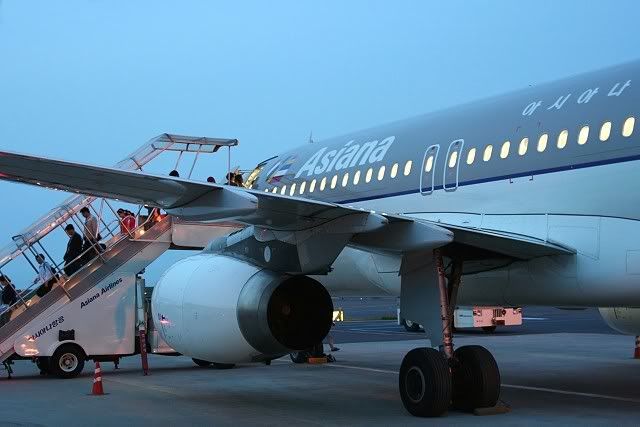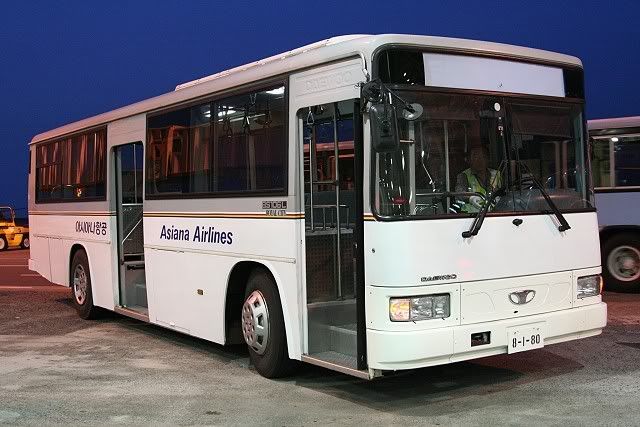 Next Post:Seongsan Ilchubong, Jeju