Highlights of OZ8906
Day 4

Flight: OZ8906
Date: Tuesday, 1 May 07
Sector: Jeju International -> Seoul-Gimpo
Aircraft: HL7594, Airbus A321-131)
Scheduled Departure Time: 0900 LT
Arrival Time: 1000 LT

The aircraft, a new livery A321 =)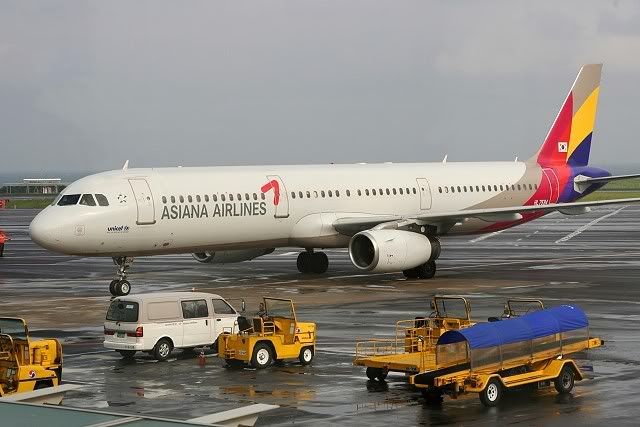 Korean Air A300-600R with special 'Harbi' livery which promotes Jeju as a tourist destination.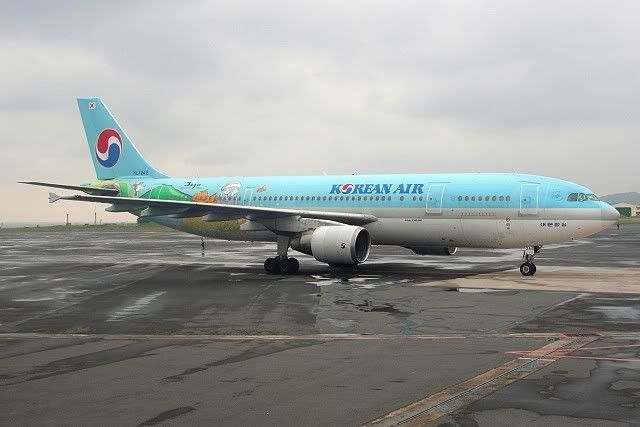 Jeju terminal building, control tower and 'Harbi' aircraft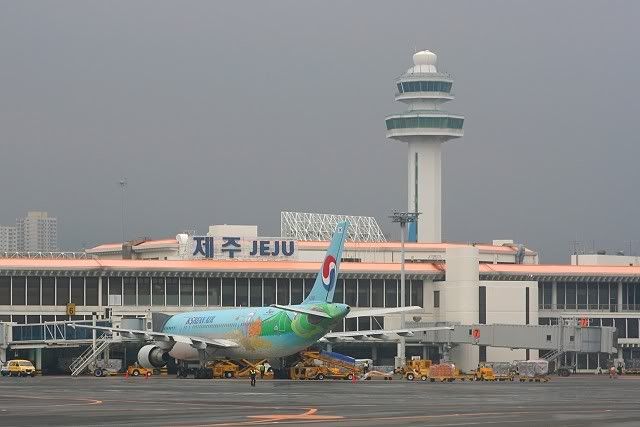 View of Jeju-si after takeoff.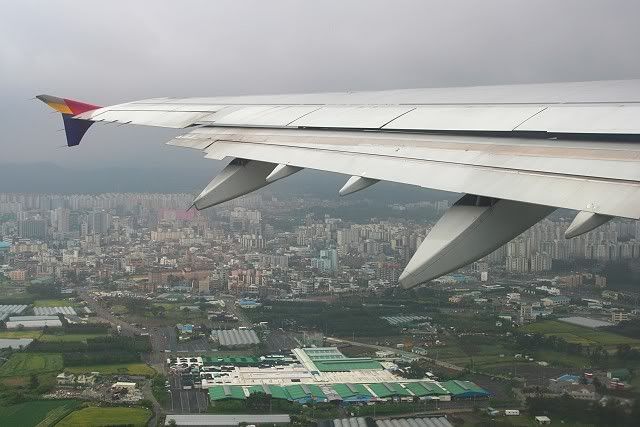 View of a residential estate on approach to Gimpo airport. A very gloomy day indeed.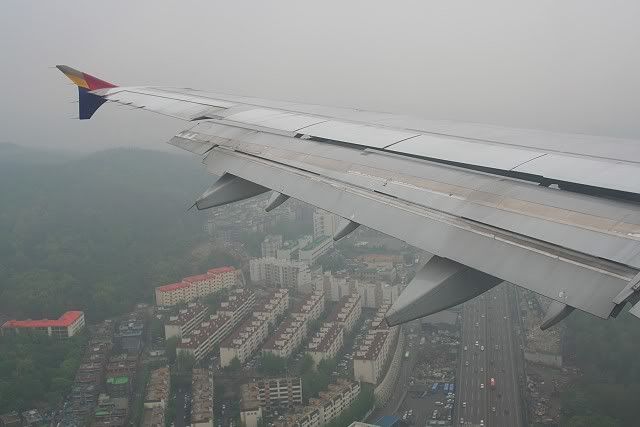 A dangerous baggage claim belt at Seoul-Gimpo airport. The baggage did a controlled slide down the cute before slamming against the guardrail at the bottom.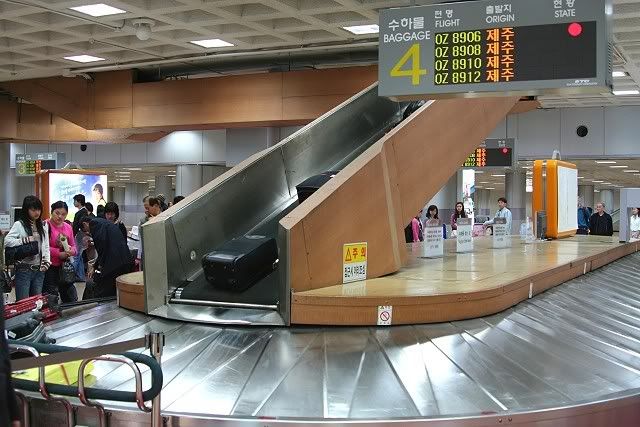 Next Post: Hwaseong Fortress, Suwon