Day 8
Deoksugung Palace is one of the five royal palaces of the Joseon Dynasty, and was originally the residence of Prince Wolsan. The palace was given its current name, which means palace of virtous longevity, by King Gojong's son, Sunjong, in hope that his father would live long here.
Very busy entrance as it is a public holiday (Children's Day)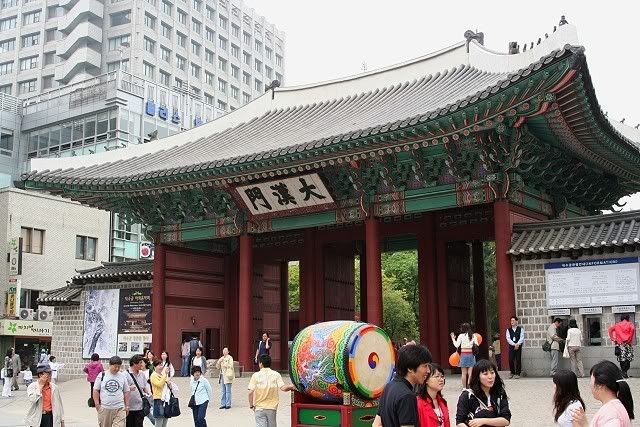 Main throne hall. The court officials would assemble here according to their respective ranks.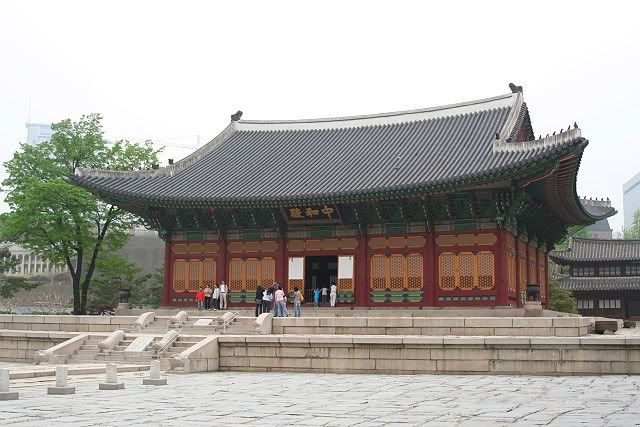 There are a total of 9 ranks, excluding intermediates.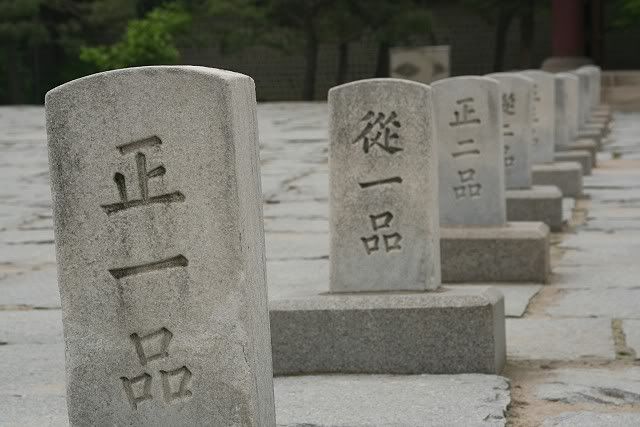 The throne.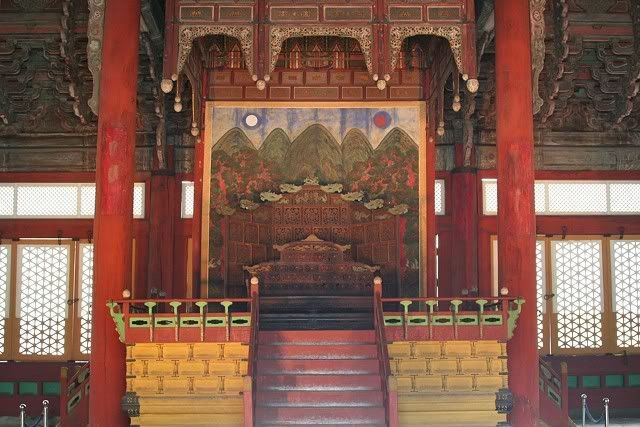 The original main gate of the palace, which is in line with the throne hall.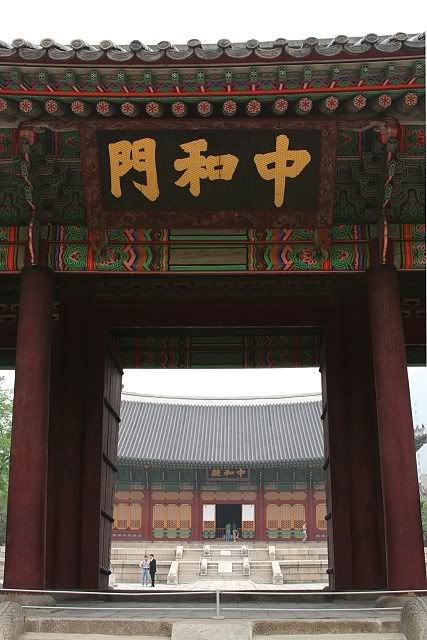 Traditional palace amidst modern urbanisation.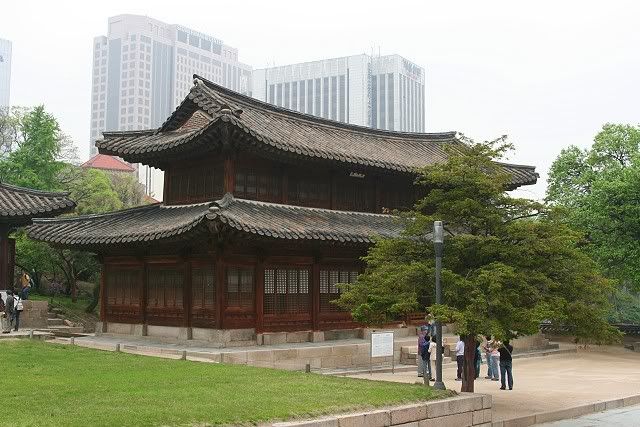 Extended Family photo at the palace grounds =)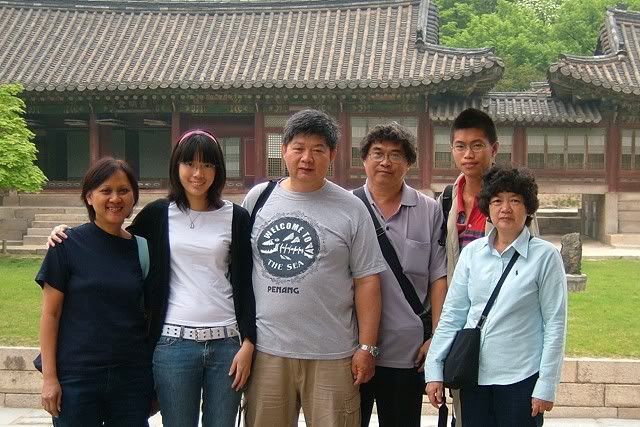 Next and Final Post:
Highlights of OZ751