Cheonjiyeon Falls, Jeju
Day 3

A boat anchored at the entrance to the park. It just kept raining heavier and heavier that afternoon.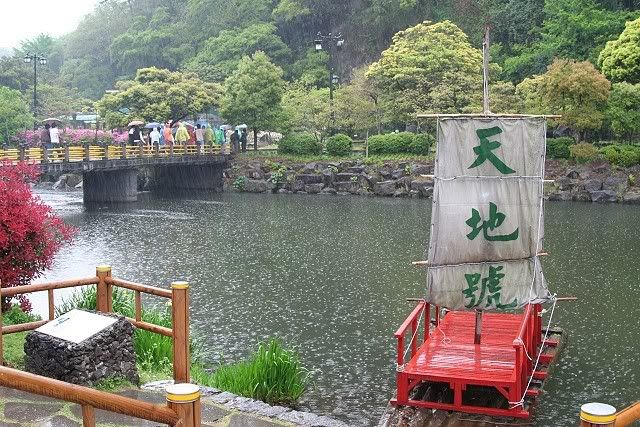 Certainly a poetic mood in such gloomy, wet and cold weather.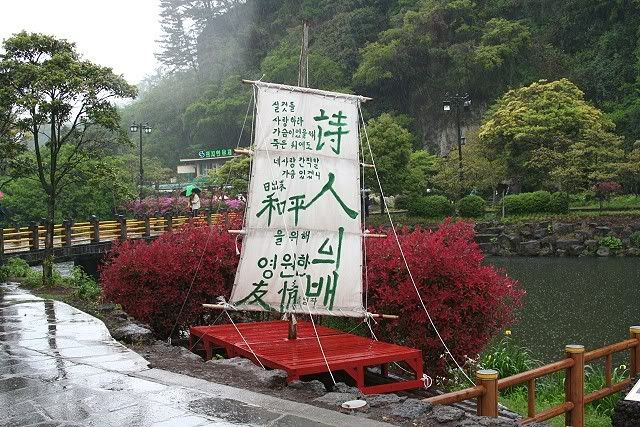 Stone plaque near the entrance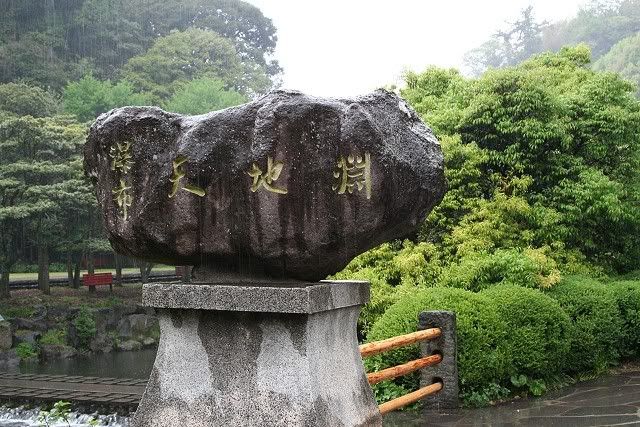 Cheonjiyeon Falls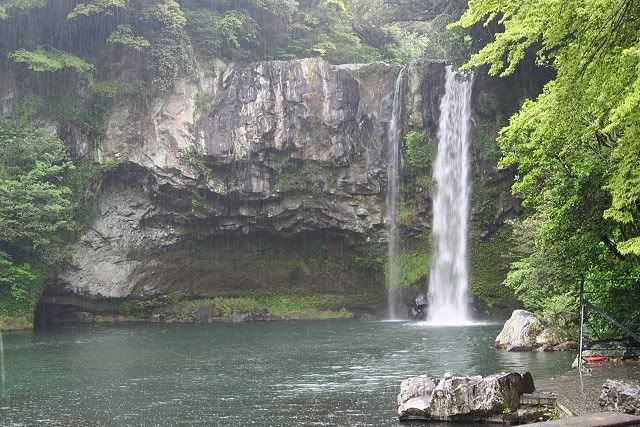 A series of small, stepped falls in front of the main falls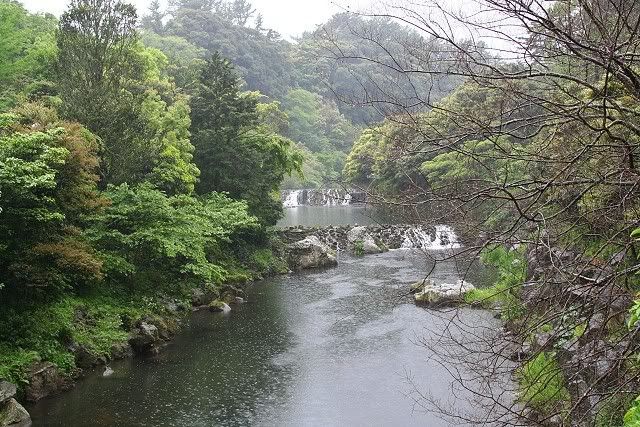 Lush greenery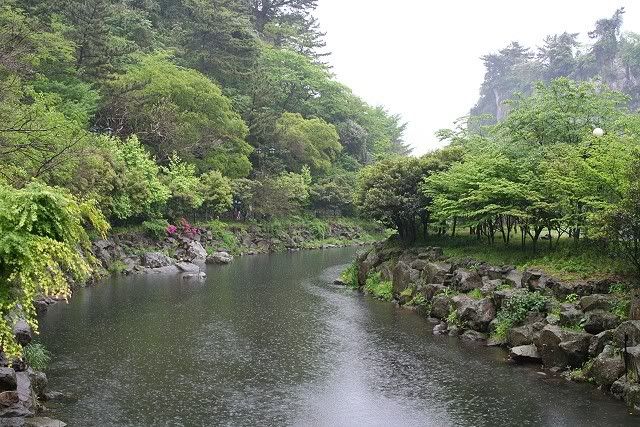 Stone sculpture of a woman carrying a clay water tank. This menial task was solely performed by the females then as it was considered unlucky if a male touched the tank.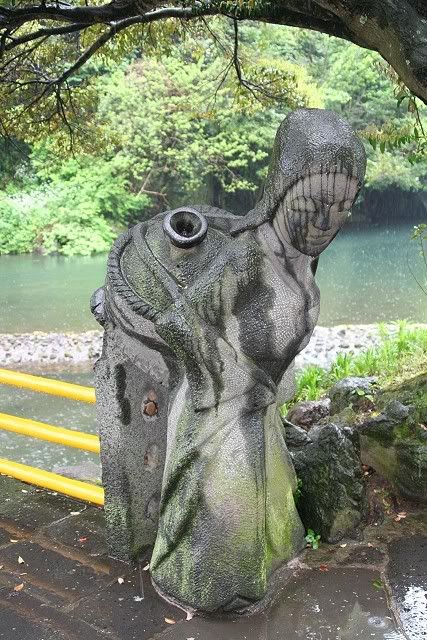 Stone grandfathers are everywhere, even taking the shape of a phone booth!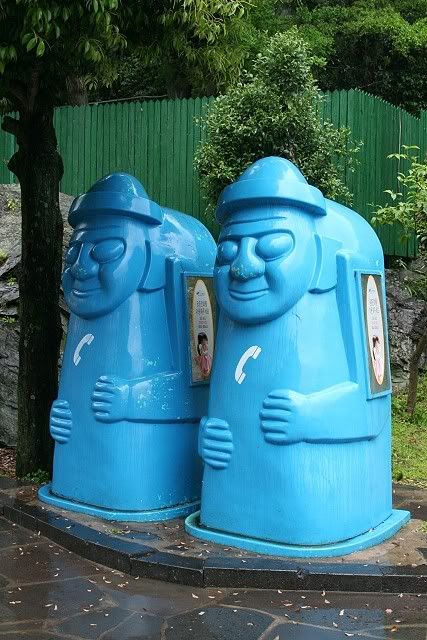 Next Post:Of Villages & Rocks, Jeju