Carnival Fantasy Parade, Everland
Day 6 - Everland (Cont'd)

No theme park is ever complete without a colourful parade, and Everland is no exception!

Carnival Fantasy Parade
The Carnival Fantasy Parade is the only parade out of the 4 daily parades that is held in the day. It starts off at 2pm and the floats ply along a short route starting from the Rose Garden and ends at the Carnival Square.

Everland's mascot leads the parade atop a gold coloured float.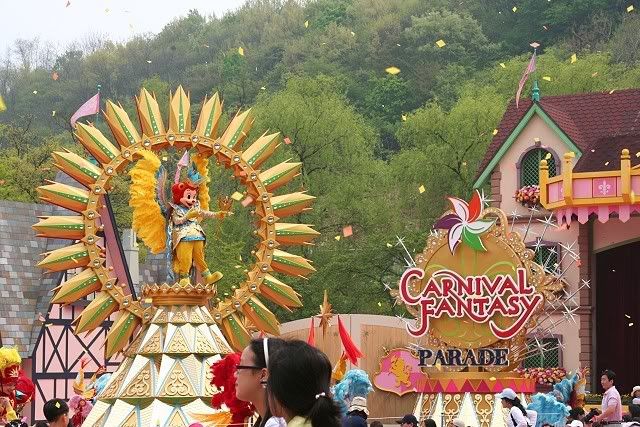 Confetti are released into the air to boost the carnival like atmosphere at regular intervals.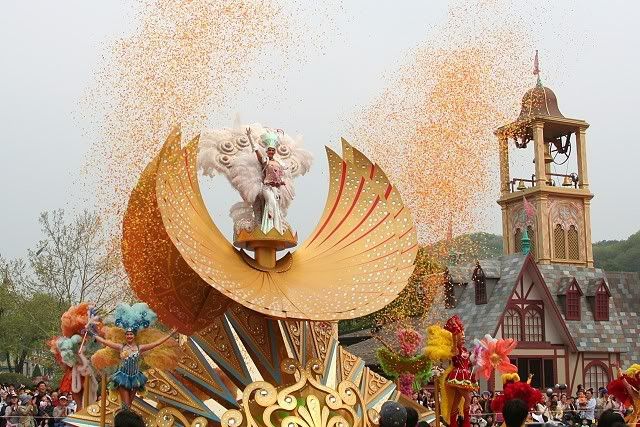 A huge turnout along the carnival's route, each hoping to get a closer look at the colourful floats and costumes.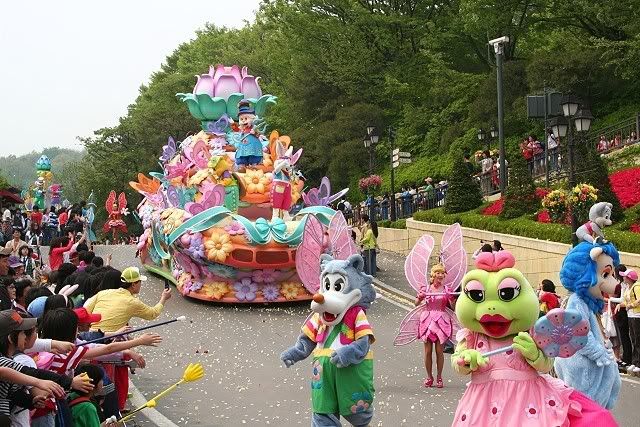 Close-up of the mascots above a float.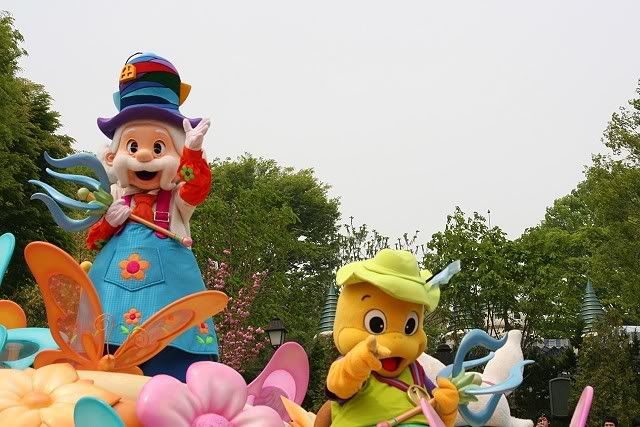 Marine-themed floats.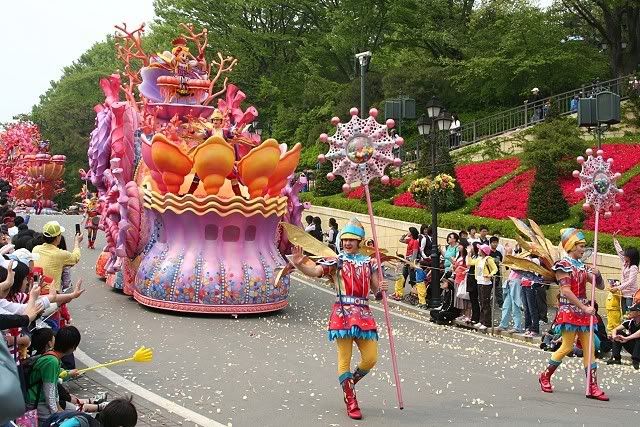 And yes, most of the performers in the parade are interestingly Caucasians and not local Koreans!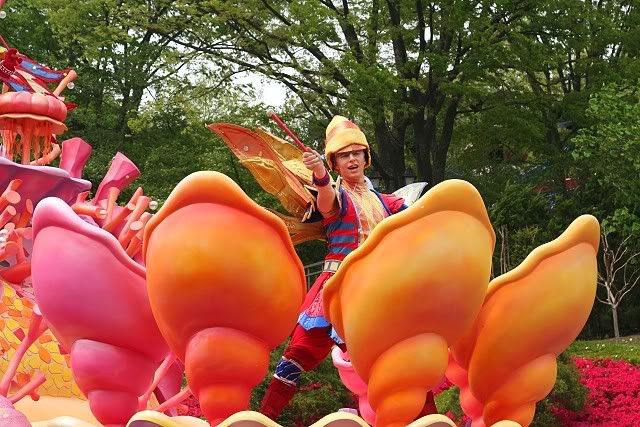 Next Post: Flower Carnival, Everland