Day 6
It was close to noon after a 3.5hr ride from Danyang where the coach did 90-100km/h on the interstate highway. Due to safety reasons, it is actually an offence for not buckling up in coaches while travelling on the expressways as a number of accidents have happened with fatalities in the past, which could be avoided if the passengers had made use of the seat belts.
Expectedly, the theme park was swarmed with school students who were enjoying their spring break, but the crowd was still manageable as the theme park is rather big. We first headed to have our lunch. (lunch was not included in the package). In the food court, one has to buy vouchers from the central cashier before heading the designated stall to pick up the meal. Of course, accompanying dishes such as kimchi are free flow=)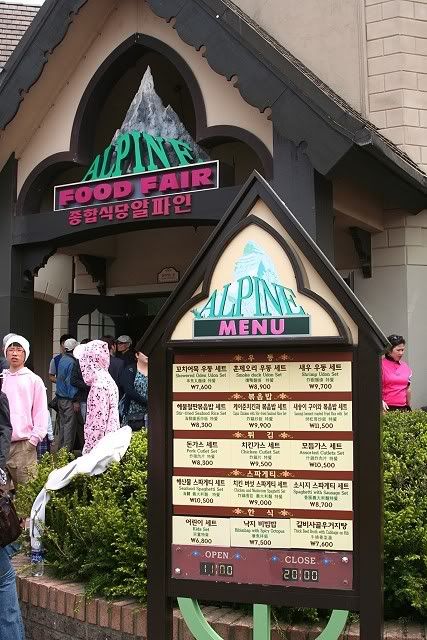 Safari World
After which, we queued for 70mins for the famous Safari World, which houses the world's only Liger (Tiger & Lion parents). The problem is that the old folks got to board at another priority entrance and this had greatly decreased the number of trips available to ferry the crowds. The commentary was given in Korean on board the bus and the bus driver enticed the animals to perform various actions such as dancing for food.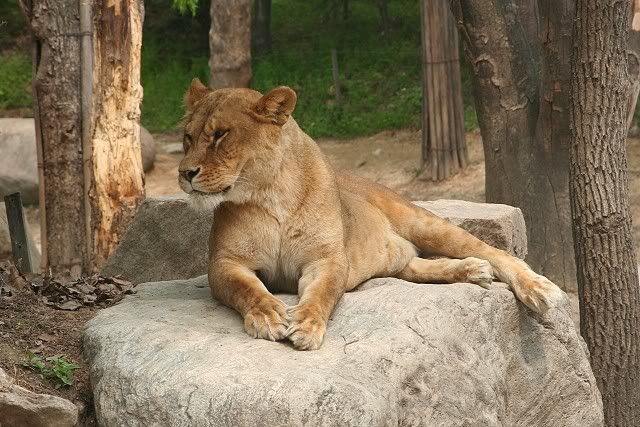 The animals does seem rather lethargic!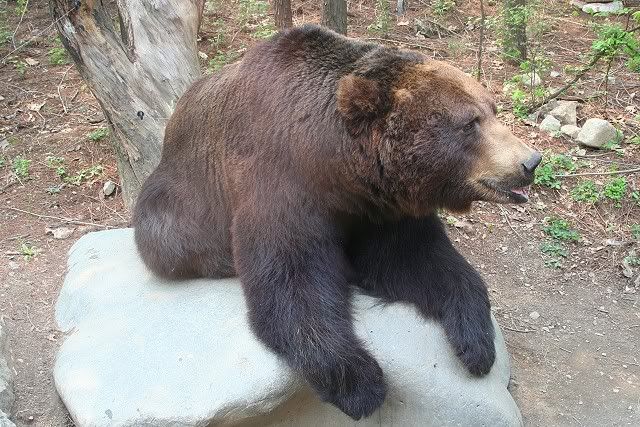 Specially decorated bus to "blend" in with the surroundings. The modifications includes grilles to prevent damage by animals and large windows to allow passengers a better view.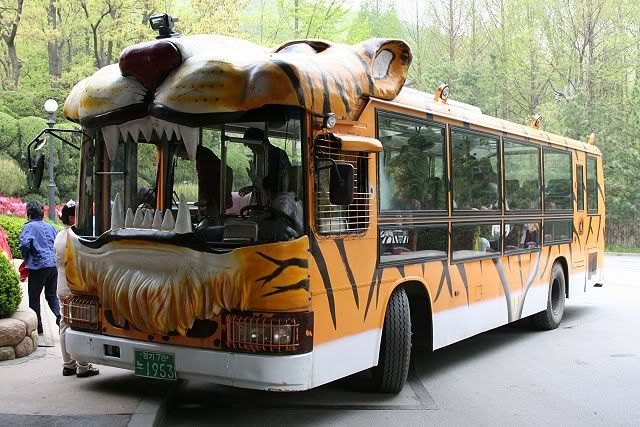 Animal Wonder World
Hey, haven't you seen a duck having its lunch before?!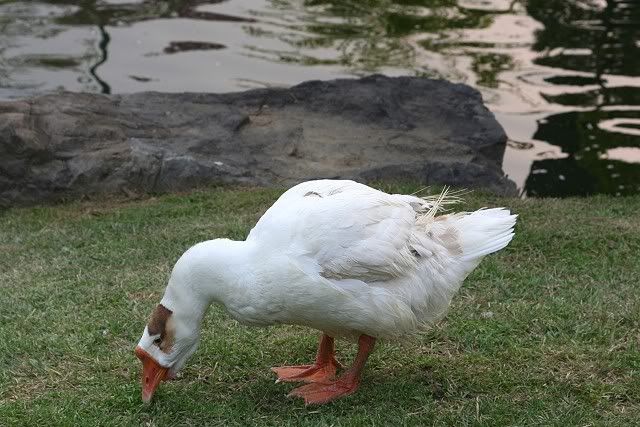 Cute long-eared foxes basking in the afternoon sun.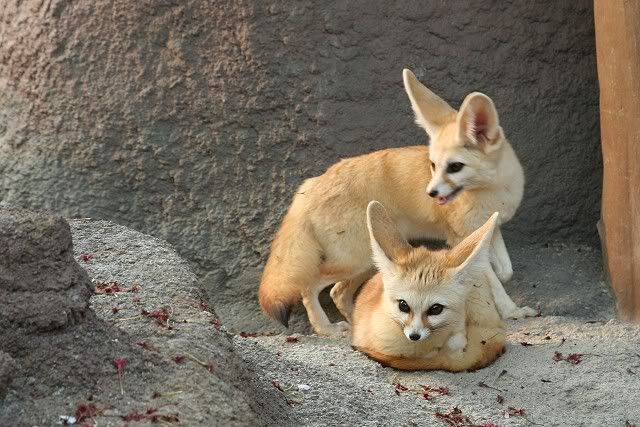 Next Post:
Carnival Fantasy Parade, Everland